2019 Youth Arts Leadership Conference
Youth Arts Leadership Conference
Building the Next Generation of Arts Leaders through the Power of Theatre
The 2019 AACT Youth Conference takes place in conjunction with AACTFest 2019 in Gettysburg, Pennsylvania, June 19-22, 2019.
The focus will be on cultivating youth who aspire to be leaders within the art community and providing advanced training in the theatre arts--while instilling confidence, knowledge, and team-building skills in an exhilarating and stimulating experience.
Participants will enjoy a line-up of powerful theatre performances from around the country, engage in educational workshops and roundtable discussions, shadow and receive mentoring from arts professionals, and take part in activities that are challenging and fun!
The conference is open to ages 12-18. Class size is limited to 30.
At the 2019 AACT Youth Conference: 
Meet someone new, learn something new
See amazing theatre from around the world
Share your theatre experiences with other Youth Leaders from around the country
Shadow experienced theatre professionals
Learn from a panel of professional directors and local college professors about audition techniques
And more!
---
Facilitator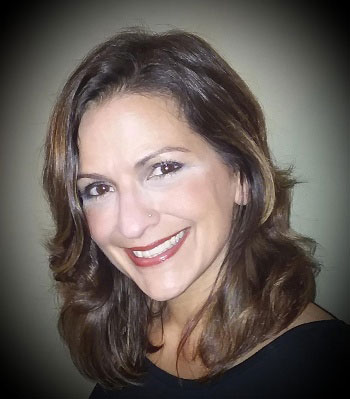 Jennifer Hamilton will facilitate this conference. She has been involved with AACT for over a decade. Most recently leading the Education Directors track for TEAM conference 2018 in Salt Lake City, Utah, she also served as the facilitator for the Youth Leadership Conference at AACTFest 2017 in Rochester, Minnesota. Jennifer began her AACT involvement in 2008, facilitating the Education Directors Workshop in Kansas City, Missouri. Since that time, she also presented a workshop at AACTFest 2009 in Tacoma, Washington, and has served on both the Education and Workshop committees.
Jennifer began her professional theatre work as the Education Director for Topeka Civic Theatre and Academy in Topeka, Kansas, a position she held from 2002 until 2014. In that role, she administered year-round classes for ages four through adult; helped to create a teen improvisation performance troupe; developed outreach programming for area schools and underserved communities, including a teen outreach team of actors who performed at schools and community events; and directed over 50 youth and theatre for young audiences productions. She currently works in partnership with the Oregon Coast Council for the Arts providing after school theatre classes for area youth.  
Earning her Bachelor of Arts in Theatre from Sterling College in 1993, Jennifer subsequently earned her Master of Arts in Theatre & Film from the University of Kansas (2003) where she also taught Improvisation and Introduction to the Theatre.
---
Activities
Each session will focus on a specific theme and will include exercises and activities catered to participants' interest and skill levels. Shadowing will be scheduled outside of session hours.
Wednesday, June 19
Welcome and Youth Conference Session - Learn about AACT and each other!
A chance to meet and learn about each other's home theatres
Learn about the AACT organization from AACT professionals
Discuss and map out your goals for the conference
Thursday, June 20
Youth Conference Session - Teen Comedy Improvisation 
How to create characters for comedy improvisation pulling from the 'stock' characters of Comedia
Learn and practice the most important "rule" of Improvisation
How to create and develop Comedy sketches
or choose an AACTFest workshop
Friday, June 21
Youth Conference Session – The Audition Process
A facilitated Q&A on how to select your monologue and how to prepare for your big moment!
Get feedback from local college professors and professional directors on your college audition monologue--or on auditioning for your next show. (Click here to see their bios, below.)
or choose an AACTFest workshop
Saturday, June 22
Youth Conference Session – What Have You Learned?
From the shows and adjudications you saw…
From other workshops you attended...
From participating in or watching YouthFest...
From your Shadowing Experience...
or choose an AACTFest workshop
Lunch Time Roundtables! There will also be optional lunch-time roundtable talks.  Jennifer Hamilton will be available during the lunch hour to facilitate discussions and assist with any needs or questions about Youth Conference and AACTFest. Boxed lunches will be available at the Gettysburg Community Theatre for purchase.
---
Register Now!
Register for AACTFest 2019 Youth Conference when you register for AACTFest 2019.  Youth Conference fee is only $30.
To allow participation and representation from each youth group attending, please limit youth registration to 5 youth per youth group as space is limited.
Youth also receive a $75 discount on AACTFest registration.

---
Audition Panel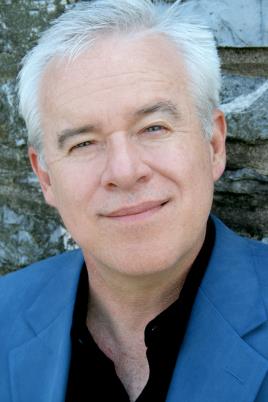 Paris Peet is a Professor of Theatre and performance generalist in the Music and Theatre Arts Department at Shippensburg University. He holds an MFA in Acting from the University of South Carolina. and was a former theatre faculty member at East Carolina University. He has directed a range of plays at Shippensburg University, and is a member of Actor's Equity Association who has performed at local professional theatres. He was employed as a resident company member at the Alley Theatre in Houston, TX. and the Shakespeare Theatre in Washington DC. He has acted at the Charlotte Repertory Theatre, the Delaware Theatre Company and the Houston Shakespeare Festival.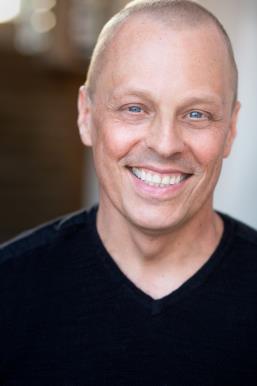 Bruce Moore performed in three Broadway shows and has sung in six movies, five of them for Disney. Bruce has also taught tap--his most famous student was children's book author Judy Blume. He has toured with many shows, and for a decade performed at all of the Key West theatres, and most of the cabarets. Currently, Bruce teaches musical theatre classes, voice, tap, jazz and acting classes at the Getttysburg Community Theatre, working with both children and adults. This fall, Bruce will direct and choreograph Guys and Dolls.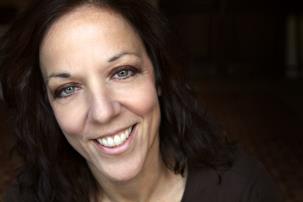 Kirsten Trump has taught at The American Academy of Dramatic Arts in New York City, at West Virginia University and Shepherd University.  Her professional experience includes a two-decade-long affiliation with the prestigious and nationally renowned Contemporary American Theater Festival, both as a dialect coach and as an actor. She has had the privilege of coaching the world premieres of plays by Lee Blessing, Keith Glove, and Sam Shepard's, "The Late Henry Moss." At Shenandoah, Kirsten's recent directing credits include Dancing at Lughnasa and The Three Sisters. She is also a voiceover artist, and a published and produced lyricist.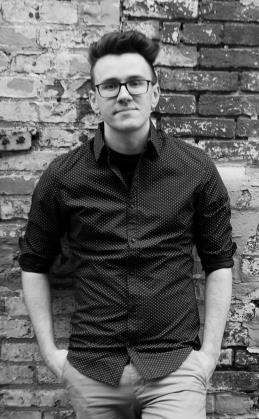 Adam Rineer is a Philadelphia/NYC-based music director, composer/lyricist, and pianist. He has worked as a music director all around the Northeast region, NYC, and for Norwegian Cruise Lines. His work as a songwriter has been featured in the New York Musical Festival (NYC) and A Little New Music (LA), and his new musical, The Naked Truth, written with Ian Connor, is currently in development, with two NYC readings. Adam received his BA in Music from Millersville University of Pennsylvania, and completed additional studies through Berklee College of Music. He is currently an MFA candidate at Temple University of Pennsylvania,where he also serves as a music director for the undergraduate musical theatre program.