20th Anniv. National Community Theatre Directors Conference
Personalized to meet your needs
Madison, WI, November 15-17, 2019
Community theatre managing directors will gather at the Lowell Center on the campus of the University of Wisconsin--Madison in Madison, Wisconsin, November 15-17, 2019, to share stories of challenges and solutions, learn about other theatre operations, and meet colleagues from across the country.
John Viars will be returning as the facilitator for the Conference.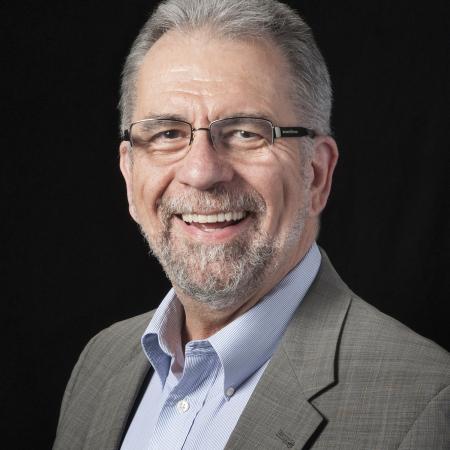 John is a charter member of the National Directors Conference in Madison, Wisconsin, which he has facilitated since 1987. He has served as the Executive Director of the Des Moines Playhouse for 36 years. In addition, a member of the AACT Fellows, John is a past president of AACT, and a recipient of international achievement, outstanding service, and lifetime achievement awards. Serving as National Chair of AACT's first-ever international community theatre festival held at the Des Moines Playhouse in 1990, John also received the Elinor Robson Award for International Understanding in recognition of his "significant contributions to international understanding."
Employed professionally in community and educational theatre for over 45 years, John has directed more than 200 productions, frequently served as a workshop leader, and has adjudicated community theatre festivals at the state, regional, and national levels, including AACTFest National Festivals in 1991 and 2015. John holds both a BA and MA in theatre from Case Western Reserve University in Cleveland, Ohio.
This three-day, biennial conference is held exclusively for individuals employed full-time in an administrative or artistic position in a community theatre organization. 
Some 2019 details are being finalized. The conference will be similar to previous years. 2017 information is listed below for reference. 
Rates and reservation information for accommodations at Lowell Hall coming soon! 
REGISTRATION WILL OPEN IN JANUARY 2019
Registration Rates:     $300   Early Bird  (by October 1, 2019)
                                   $350   Regular  (after October 1, 2019)
Registration Includes:     Transportation from/to Dane County Regional Airport (MSN)
                                        Opening Night Reception
                                        All conference materials
                                        Lunches
                                        Return of the MTI-Sponsored Cocktail Hour and Trivia Game
---
Highlights of the 2017 Conference 
John Viars, Executive Director of Des Moines Playhouse facilitated. He guided the group through managed but vibrant discussions of various topics including marketing strategies, fundraising challenges, staffing issues, outreach activities, and systems for selecting a season. All who wished to contribute did so by asking questions, identifying specific problems, or providing other useful input.
PLEASE NOTE THAT THE 2019 CONFERENCE WILL BEGIN WITH A WELCOME RECEPTION ON THURSDAY EVENING WITH THE CONFERENCE TAKING PLACE FRIDAY THROUGH SUNDAY MORNING.                                                                                                                                                                                                             
2017 Schedule:
Friday, Nov 3
5:00pm – 7:00pm Welcome Reception with cash bar (co-hosted by AACT)
Saturday, Nov 4
8:00am Orientation Breakfast
9:00am Morning Session
12:30pm Lunch buffet 
1:30pm Afternoon Session
5:30pm Dinner at The University Club
7:30pm Evening Session
10:00pm Adjourn for the day
Sunday, Nov 5 
8:00am "Share Your Wares" Breakfast
9:00am Morning Session
12:30pm Lunch buffet 
1:30pm Afternoon Session
5:30pm Dinner on your own
7:30pm Evening Session with MTI Music Theatre International
10:00pm Adjourn for the day
Monday, Nov 6
8:00am Breakfast
9:00am Morning Session
11:30am Conference adjourns
Questions about the conference?
Contact the AACT office at info@aact.org or 817-732-3177.