AACTFest 2019: Design Competition
Designers and their theatres in the spotlight
Design Competition to Celebrate Designers & Their Work

Show off the designs that enhance your productions and take them to new levels. The AACT 2019 National Design Competition will showcase the best of community theatre in this country. It's an opportunity for your theatre and designers to shine!
AACT member theatres and their designers may enter; designs must be of projects occurring between July 1, 2017 and June 15, 2019. 
Design Categories
Scenic
Lighting
Sound
Properties
Costume
Makeup/Hair
Special Design
General Guidelines:
There will be an entry fee of $20 for each design.
Entry must be from a realized production.
Entry of the Design may be made by the Member Company or by the Individual Member Designer.
    Either the Designer OR the Presenting Company MUST be a Member of AACT.
The Entry must be exhibited at Festival and must be set up Wednesday, June 19, from Noon – 5p.m., and removed Saturday, June 22, 2019, from 11:30 a.m. - 2:30 p.m.
Although it is highly encouraged and more beneficial to be present, attendance to AACTFEST 2019 is not required for entry. See guidelines for submitting and setting up a display remotely.
Designers submitting entries for more than one theatre must submit a separate registration for each production.
Theatres submitting entries for more than one designer must submit a separate registration for each designer.
Entries will be displayed in Gettysburg, Pennsylvania, as part of AACTFest 2019. The Design Competition opens to the public at 8:30 am, Thursday June 20, 2019.
Awards will be given at the discretion of the Adjudicators, based on the Criteria for Judging.
Awards will be presented for Outstanding Overall Design and Outstanding in the individual categories at the discretion of the Adjudicators.
An Outstanding Overall Design Award, presented to one entry chosen as best of all design categories, will receive a $300 cash prize.  Individual Category Design Winners will receive a $100 cash prize.
Requirements for All Entries:
Every Entry must have a written "Design Statement" in which the designer discusses the concept, thought, and rationale for their design. This "Design Statement" should be no longer than 250 words.
Photos or videos of the design as it was originally presented ARE required.
A Sound Design entrant will need an audio playback rather than visual.
A pleasing presentation of the Design Entry is strongly encouraged.
For more information, contact Bob Frame: 315-294-8640, framer@cayuga-cc.edu; Rich Gannon: 630-305-7348, rgannon49@gmail.com; or the AACT office: 817-732-3177, info@aact.org
Entry forms need to be submitted by June 3, 2019.
---
Design Competition Adjudicators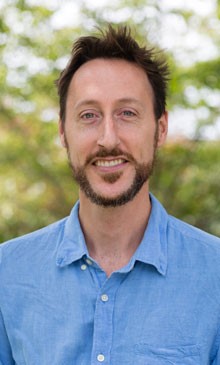 Eric Berninghausen, Associate Professor, Theatre Arts/Scenic Designer, Gettysburg College, Gettysburg, PA 
Eric designs and teaches theatre at Gettysburg College in Pennsylvania. Eric received his BS in Theatre from Skidmore College and his MFA in Scenic Design from Boston University. He developed a wide range of skills working as a freelance theatre artist in New York City designing shows, building props, and painting sets. He has worked on and off Broadway for theatre companies such as Manhattan Theatre Club, Playwrights Horizons, Signature Theater, Dixon Place, Performance Space 122, and The Public Theater. He apprenticed under designer Allen Moyer (Grey Gardens, Reckless). Eric would like to thank Leslie Strongwater for being amazing. Previous credits include The Weavers, The Birthday Party, Tartuffe, Besharet, Potatoes of August, The Secret Death of Puppets, Blood Wedding, Romeo and Juliet, Dracula, The Good Times Are Killing Me, The Importance of Being Earnest, A Chorus Line, As You Like It, The Lieutenant of Inishmore, Clybourne Park, In the Next Room, One Man Two Guvnors, Talley's Folly, Two Trains Running, Uncanny Valley, and Suddenly. To see his portfolio, go to designebb.com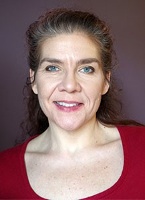 Tymberley A. Whitesel, Professor of Theatre Design/Chair of Theatre Design, Messiah College School of the Arts, Mechanicsburg, PA
Tymberley has been working in scenery and lighting design for over 20 years. Along with working in educational theatre, she has a number of professional design credits and has worked for theatre companies such as: The Ohio Light Opera, where she was a resident scenic designer for 10 seasons; Airmid Theatre Company; The Florence Little Theatre; South Carolina Shakespeare Company; and The Illinois Shakespeare Festival. In addition to scenery and lighting design, she has also worked professionally as a scenic painter, properties master, soft goods artisan, set dresser, and carpenter. Tymberley is an active member of The United States Institute of Theatre Technology and has a passion for the fiber arts. She is the Chair and a Professor of Theatre Design at Messiah College School of the Arts in Mechanicsburg, Pennsylvania.
---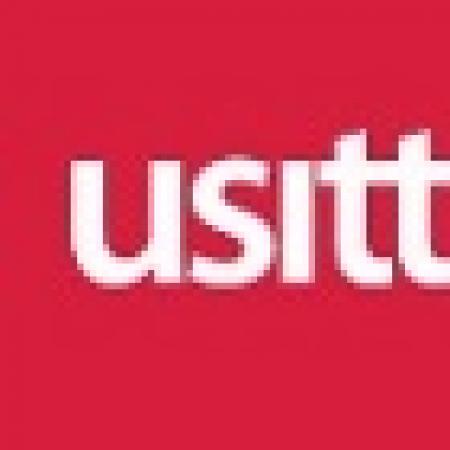 AACT thanks USITT for sponsoring the AACT 2019 Design Competition.