AACTFest 2019: Design Competition
AACT 2019 Design Competition
Designers and their theatres in the spotlight
Design Competition & Exhibition to Celebrate Designers & Their Work

Show off the designs that enhance your productions and take them to new levels. The AACT 2019 National Design Competition will showcase the best of community theatre in this country. It's an opportunity for your theatre and designers to shine!
The AACT 2019 National Design Competition recognizes how important designers are to the success of theatre productions. AACT member theatres and their designers may enter; designs must be of projects occurring between July 1, 2017 and June 15, 2019. 
Design Categories
Scenic
Lighting
Sound
Properties
Costume
Makeup/Hair
Special Design
Designers submitting entries for more than one theatre must submit a separate registration for each production.
Theatres submitting entries for more than one designer must submit a separate registration for each designer.
Entries will be displayed in Gettysburg, Pennsylvania, as part of AACTFest 2019. The Design Competition opens to the public at 8:30 am, Thursday June 20, 2019.
Awards will be given at the discretion of the Judges, based on the Criteria for Judging.
Awards will be presented for Outstanding Overall Design and Outstanding in the individual categories at the discretion of the judges.
An Outstanding Overall Design Award, presented to one entry chosen as best of all design categories, will receive a $300 cash prize.  Individual Category Design Winners will receive a $100 cash prize.
General Guidelines:
There will be an entry fee of $20 for each design.
Entry must be from a realized production.
Entry of the Design may be made by the Member Company or by the Individual Member Designer.
    Either the Designer OR the Presenting Company MUST be a Member of AACT.
The Entry must be exhibited at Festival and must be set up Wednesday, June 19 from Noon – 5pm, and removed Saturday, June 22, 2019.
Requirements for All Entries:
Every Entry must have a written "Design Statement" in which the designer discusses the concept, thought, and rationale for their design.
    This "Design Statement" should be no longer than 250 words.
Photos or videos of the design as it was originally presented ARE required.
A Sound Design entrant will need an audio playback rather than visual.
A pleasing presentation of the Design Entry is strongly encouraged.
The AACT Competition & Exhibition gives you the chance to become visible by displaying examples of your craft at AACTFest 2019 - it's finally all about YOU! Exhibit examples of the fine work you produce in your home spaces at the national theatre festival. You can even ship your display and we will set it up for you! Let's make this Design Competition one to remember by covering the walls with your work!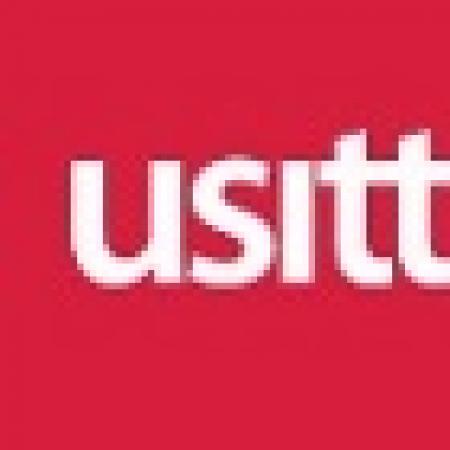 Thanks to USITT for sponsoring the AACT 2019 Design Competition.
For more information, contact Bob Frame: 315-294-8640, framer@cayuga-cc.edu; Rich Gannon: 630-305-7348, rgannon49@gmail.com; or the AACT office: 817-732-3177, info@aact.org