AACTFest 2019 - Gettysburg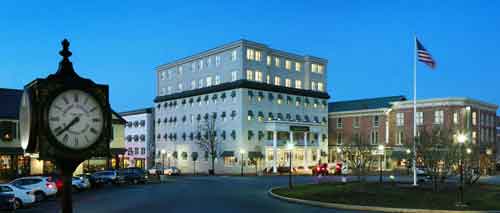 With its bustling Lincoln Square and surrounding shops and restaurants, a warm feeling of community resonates all around downtown Gettysburg. Among the special aspects about downtown is the history behind every building, many of which were already standing during the Battle of Gettysburg. Gettysburg is known for its shopping, and the dozens of small businesses that line the streets make for the perfect atmosphere. First-class restaurants also abound, serving up all kinds of food, from Irish to Thai. And wineries located at nearby farms bring bottles of their finest reserves downtown to sell at their local shops, as well as a downtown farmers' market every Saturday.
---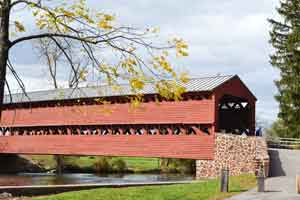 All around Gettysburg, catch glimpses of its past. There are museums, including the Shriver House Museum and Jennie Wade House, that show what life was like for civilians during the Battle of Gettysburg. There are tours through the streets of Gettysburg, to the National Cemetery, The Gettysburg Visitor's Center, and the Battlefield--one of the most visited military parks in the country. Visit destinationgettysburg.com to learn more about everything Gettysburg has to offer.
---
The Majestic Theater. Gettysburg gloriously renovated 800 seat Majestic Theater (photo, left) is literally right behind the Gettysburg Hotel (see below) on historic Lincoln Square. The hotel's pool is actually on the roof of the theater where a skywalk connects the hotel and Majestic Theater building. Some of the junior suites of Gettysburg Hotel are actually on the theater building side, some face the Lincoln Square and some are above the restaurant/bar and gift shop. With so much to do in this town, you will definitely want to be here at least the entire week.