Perspectives From Both Sides of the Footlights

Playwright James Sherman's keynote address is scheduled for Friday, June 21, at 11:30 AM, at the Gettysburg Hotel. The keynote is open to AACTFest registrants only.
A veteran of Chicago's Second City improv company, James will share wisdom, humor, and anecdotes gleaned from his decades of experience as both an actor and playwright. He will enlighten and entertain with insights gained from "both sides of the footlights" during his life and career in the theatre. With his relaxed and engaging delivery, James will remind you of the fun and excitement that drew you into theatre, while inspiring you to take risks and reach for even greater achievements in the future. (See James' bio, below)
PLUS: Saying "Yes, and…" – Improvisational Techniques for the Actor
A veteran of Chicago's Second City Improv Company, James will also be presenting this double-session workshop.  With limited seating/participation available, those interested in participating can sign up at the AACTFest Registration Table.
Exploring the techniques of Improvisation as practiced by AACTFest Keynote Speaker James Sherman from the time he performed with the Second City Company and through his many years of teaching.
Thursday, 8:30-11:15 (double session), Rehearsal Hall (Majestic Theater)
James will lead participants in a participatory workshop that will explore the use of Improvisation in performance and in everyday life. (Active Participants will be limited to 20.  Additional seating will be available for Observers. A break will be provided at 9:45, allowing observers to leave if they wish to attend another workshop and additional observers to join the session for the second half.)
About the Speaker
J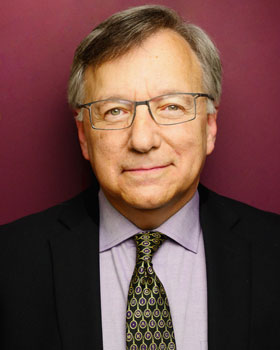 ames Sherman is the author of the plays Magic Time, The God of Isaac, Mr. 80%, The Escape Artist, Beau Jest, This Old Man Came Rolling Home, Jest a Second!, Romance in D, From Door to Door, The Old Man's Friend,  Affluenza!, Half and Half, Relatively Close, Jacob and Jack, and The Ben Hecht Show.
James was a theatre student at Illinois State University in the early 1970's.  He began his professional career as a writer and performer with The Second City in Chicago. He received an M.F.A. degree from Brandeis University and a Masters Degree in Library and Information Science from Dominican University.  In 1985, he began his long association with the Tony Award winning Victory Gardens Theater in Chicago and he was a Founding Member of the Victory Gardens Playwrights Ensemble. 
Beau Jest, Magic Time, The God of Isaac, Mr. 80%, Jest a Second!, Romance in D, From Door to Door,  Affluenza!, Half and Half, and Jacob and Jack have been published and are regularly produced by theatres throughout the United States and have also been seen in Canada, Mexico, South America, England, Germany, Austria, Turkey, South Africa, Australia, China, and Korea. 
In the summer of 2006, James wrote and directed the movie of his play, Beau Jest, starring Lainie Kazan, Seymour Cassel, and Robyn Cohen.     
James currently teaches Playwriting and Improvisation at Columbia College  Chicago and DePaul University.  He has been a teacher of Playwriting and Acting on the faculties of The Second City Training Center, Chicago Dramatists Workshop, and Victory Gardens Theater.  He has been a visiting teaching artist at The Korean National University of the Arts in Seoul, South Korea, the Rose Bruford School of Drama in Kent, England, and the Esalen Institute in Big Sur, California. 
He has been the recipient of grants from the Illinois Arts Council and fellowships from The MacDowell Colony, the Ragdale Foundation, The Virginia Center for the Creative Arts, and Yaddo.  He is a member of The Dramatists Guild of America and Actors Equity Association.  He lives in Chicago.