AACTFest 2019: National Adjudicators
Adjudicators & the Adjudication Process
Playing a vital role in the festival's success
The Role of the Adjudicator
The most important function of the adjudicator is to serve as an educator. True, individual awards must be selected, but adjudication without a carefully prepared critique, which teaches as it evaluates, would deprive festival participants of a most valuable feature—opportunity for qualitative improvement. The successful judge must be objective, direct, and detailed in criticism, but with respect for all those involved in the production at hand.
Adjudicators for festivals in the AACTFest cycle have a wide range of theatrical training and experience. They view each festival production and share their observations with the entering companies and the audience. Plays are adjudicated based on the overall production, with acting and directing as the major elements.
All types of productions (comedy, drama, original works, musicals, revues, avant-garde, "controversial," etc.) are acceptable entries to the festival and must be considered on a similar basis, with the best production being the one most fully realizing the intent of the material and the concept for the show.
Design and technical competence is to be given consideration as to its effectiveness as an integral part of the total production experience. Each company has a free choice of material (a one-act, a cutting, a selected act, etc.).   Adjudicators may not question the choice, except as to its appropriateness for the company, and comment only on how it was performed.
AACTFest 2019 National Adjudicators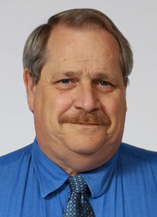 Murray Chase is the Producing Executive Director of Venice Theatre, a position he has held for the past 24 years. Venice Theatre (located on Florida's Gulf Coast) is one of the country's largest community theatres and host of aactWorldFest, America's international community theatre festival. Murray has adjudicated across the U.S. for both state and regional community theatre and secondary festivals, including Regions IV, VI, and IX in AACTFest cycles. He has directed more than 230 shows during his 40-year career and has acted in, designed, and/or produced hundreds more in academic, professional, and community venues ("Some of which occurred before the invention of fire," he notes). Murray has been honored many times for his work in theatre: he is an eight-time Best Director award winner at state and regional festivals, Distinguished Career honoree from the Florida Theatre Conference, a member of the AACT Fellows, and recipient of AACT's Art Cole Lifetime Achievement Award.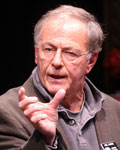 Joel Jahnke, Professor Emeritus at Montana State University, was Artistic Director of Montana Shakespeare in the Parks from 1981 until his retirement in 2013. Winner of the Governor's Award for the Arts, Shakespeare in the Parks has been featured on NBC Nightly News and Montana PBS, as well as in The Wall Street Journal and The New York Times. A feature documentary entitled Bard in the Backcountry showcases the company throughout its 2013 tour. Joel has served as an adjudicator for the American College Theatre Festival in the Rocky Mountain region, as well as for AACT regional festivals in South Dakota. He is a recipient of the Phi Kappa Phi Distinguished Teaching Award and the Excellence in Outreach Award from Montana State University. He has appeared in, directed, and/or designed over 400 professional, college, and community theatre productions. In retirement, he continues to pursue professional theatrical opportunities as actor, director, and designer.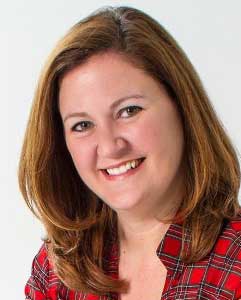 Sara Phoenix serves as Artistic Director for Theatre Tulsa in Tulsa, Oklahoma. She has directed and/or choreographed more than 100 productions for various theatres and schools throughout her 20-year career. She holds a BFA in Theatre from the University of Oklahoma and is a certified theatre educator, workshop presenter, and adjudicator, as well as founder of Theatre Tulsa's youth education program. Sara has both performed in and directed award-winning productions at AACTFest National Festivals and has twice had the opportunity to travel to Germany to perform at the AACT U.S. Army-Europe Festival. Since 2009, she has served on a number of AACT committees, including Workshops, Education, NewPlayFest, and Festival Adjudication. She also served as co-facilitator of AACT's Youth Summit in 2015 and helped to initiate the Youth Conference and Youth Festival at AACTFest 2017 National Festival in Rochester, Minnesota. She currently serves on the AACT Board and is Chair of the Education Committee.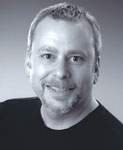 Alternate Adjudicator: Bernard DiCasimirro has a lifelong history with theatre having started acting in school productions in the fifth grade.  He began directing in college, and continued while in medical school, and found a theatre home at The Des Moines Playhouse where he acted in several productions. Over the years, he has worked with many companies in the Philadelphia, Bucks County, South Jersey, and Harrisburg areas, including the Langhorne Players, Bridge Players Theatre, and the Burlington County Footlighters. He directed a production of D.H. Lawrence's The Daughter-In-Law that was presented at the Eastern States Theatre Association (ESTA) AACT festival, and he has attended each of the last eight national AACTFest festivals.