Louisville Takes Center Stage
AACTFest 2021, June 14- 19, 2021, Louisville, Kentucky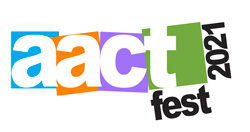 Louisville's state-of-the-art Kentucky Center for the Performing Arts will be home to AACTFest 2021, AACT's national theatre festival, June 14-19, 2021. Mark your calendar to join your AACT theatre family for a great time—and great theatre.
The celebration begins with a fantastic Welcome Party, sponsored by AACT Corporate Partner Disney Theatrical Group. Disney sponsored the crowd-pleasing Welcome Party for AACTFest 2019 in Gettysburg, and they promise this one will be just as spectacular.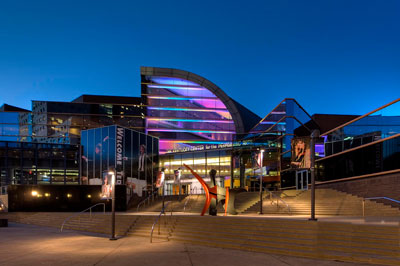 Afterglow parties following each night's performances are sponsored by Stage Rights, and Concord Theatricals will sponsor Saturday's Pre-Award Show Cocktail Reception. AACT Diamond Corporate Sponsor Music Theatre International will be sponsoring the AACTFest 2021 Closing Celebration Party, a great ending to an exciting week of theatre. More AACT Corporate Partner events will be added soon, ensuring that AACTFest 2021 will be a memorable experience.
The National Companies to perform in Louisville will be decided in the next 18 months, as productions advance through state and regional festivals.  Meanwhile, planning has begun for other festival events, including the Monologue Competition, sponsored by Dramatists Play Service, and AACT's National Design Competition, which celebrates community theatre designers from across the country. Exhibitors will also be on hand with information on products and services to make your theatre the best it can be.
Centrally Located Hotel, Dining & Entertainment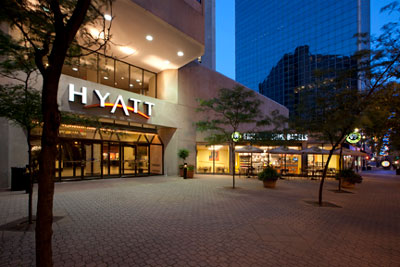 The Hyatt Regency Downtown is our host hotel, with discounted rates for festival attendees (available soon). The Regency is also the location for AACTFest special events, workshops, exhibits, and conferences. This four-star hotel is within walking distance of the Kentucky Center for the Performing Arts, and Actors Theatre of Louisville.  (A trolley will also be available to transport those staying at the hotel to the festival theatre.) The Hyatt is just steps from the Fourth Street Live District, Louisville's premier dining and entertainment destination.
Additional host hotels will be announced soon. Please consider staying at a designated host hotel, as this makes it possible for AACT to provide the great discounts, services, and experiences offered during the festival.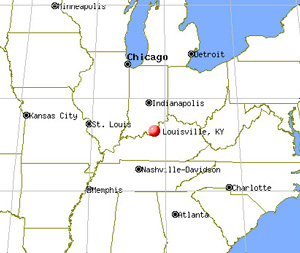 "We're excited to be hosting the next festival in such a vibrant and arts-friendly city as Louisville," says AACT Executive Director Quiana Clark-Roland. "It is an iconic, historic destination, and home to world-class restaurants, tourist attractions and museums, and over a dozen entertainment venues and performance companies. We're going to have a wonderful time!"