AACT's International Festival: June 20-26, 2022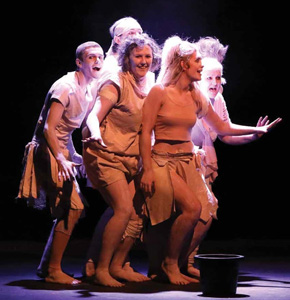 Featuring shows from around the globe, parties, workshops, and more, aactWORLDFEST 2022 is a week-long community theatre festival in Venice, Florida, on the state's beautiful southwest coast.  Hosted by Venice Theatre and AACT, the festival is a delight from start to finish.  Besides enjoying a world-wide theatre experience, there's beachcombing, sightseeing, delightful dinners, after-glow gatherings, impromptu drum circles, and "lobby gabs"--adding up to a recipe for a memorable experience, and life-long, global friendships.
COVID Protocols: Festival Host Venice Theatre is following CDC guidelines for performances at the theatre.  This means all audience members are required to be masked. "Everyone's safety is of primary importance," Venice explains. "We will be stringent, of course, balanced with all common sense about attendees, performers, etc.  We will adjust as circumstances change, which they certainly will, for better or worse."
     >> More festival information on the Venice Theatre website
---
Airline Discounts
When booking with either airline below to Sarasota, Florida, use the appropriate AACT discount code as provided.
United Airlines
Z Code: ZKDA
Agreement Code: 572012
Delta Airlines
NMV4F
Photo: Australia's Lieder Theatre production of Monochrome, presented at aactWorldFest 2018. (Photo by Renee McVety and Sean Priest)
---