New Board Members Announced
Congratulations to these newly-elected board members:
Tom Booth
Ron Cameron-Lewis
Kristopher Geddie
Sara Phoenix
Carole Ries,
Chris Serface
Steven Butler (appointed by the President).
The AACT Nominating Committee presented a slate of candidates for elective positions with terms beginning in June 2019. Elections were then held online on by the Board of Directors.
---
Biographies

Tom Booth
Tupelo, Mississippi (Region IV)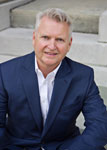 Tom began his involvement in theatre 40 years ago when "pushed" into auditioning at Amory Community Theatre. A graduate of Mississippi State University and the University of Southern Mississippi, he serves as Executive Director for Tupelo Community Theatre. Tom has directed dozens of productions in his career, including nine that have won the community theatre festival at the Mississippi Theatre Association (MTA). Tom was named best director twice, as well as directed three winners at the Southeastern Theatre Association Community Theatre Festival (SETC). His production of Lone Star went on to the national AACTFest 2015, where it won People's Choice Best Production, Outstanding Scenic Design, and the award for the most professional cast and crew--and was nominated for three other awards. In 2016, Tom was presented The Stephen Cunetto Award by MTA, given for adding significantly to the successful operation of the organization. Tom currently serves as VP of Divisions for SETC, as well as Treasurer of MTA, where he previously was President. He has served as President of the Rotary Club of Tupelo, and the Downtown Tupelo Main Street Association. Tom happily lives in Wren, Mississippi with his chickens, and sings in his church choir.  
Steven H. Butler
Gainesville, Florida (Region IV)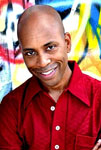 Steven's theatre background as a director/actor/singer/dancer spans 35 years. He is a founding member, and Executive/Artistic Director for Actors' Warehouse in Gainesville, Florida. Part of his philosophy is that a community theatre is not only supported by the community, but should also serve the community. He has created various grant-funded programs that have linked informative theatrical productions to engaging community conversations, utilizing the talent and expertise of University of Florida academics and Gainesville community leaders. It is due to these efforts that Actors' Warehouse was awarded the 2017 Business Arts Award. At Actors' Warehouse, Steven strives to create an open and accepting artistic environment, where artist of varying degrees of experience are encouraged to hone their craft.
 
Ron Cameron-Lewis
Oakville, Ontario, Canada (international)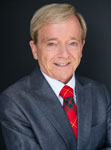 Ron is Professor Emeritus at Sheridan College in Oakville, Ontario, Canada, where he helped establish the Music Theatre program in 1972. Sheridan graduates currently work throughout Canada, on Broadway, in the West End in London, and on international cruise ships. He also has worked as a theatre educator and adjudicator for AACT at state, regional, national, and international levels, and taught adjudication at AACTFests in Rochester, New York, and Carmel, Indiana, plus many workshops at festivals around the USA. In 2016, Ron was re-elected to a second three-year term as a Member-at-Large on the AACT Board, serving on the Education, Adjudication, and International Committees. He recently developed a training video for new adjudicators at state level and in 2013, directed a production representing Canada at WorldFest in Venice, Florida. Ron's AACT travels over 35 years have taken him to 16 states. He truly treasures his AACT friendships.
Kristofer Geddie
Venice, Florida (Region IV)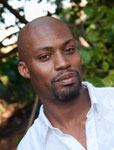 Kris, a North Carolina native, came to Venice Theatre via New York to play Coalhouse Walker in Ragtime. After the show closed, he was brought on staff as the Director of Diversity, a position he continues to hold as well as the General Manager of Operations. Kris has been seen numerous times on stage at Venice Theatre and has had the privilege of directing Crowns and School House Rock Live!. In the community, he has enjoyed serving on the steering committees of Embracing our Differences and Community Schools Partnership for the Arts in Sarasota County. Within AACT, he has had the privilege of serving on several committees over the years and is state contact and Community Theatre Representative for Florida. Prior to landing in Venice, Kris had been seen performing on stages around the world including: cruising the world for five years as Company Manager and Principle Singer for Jean Ann Ryan Productions on Norwegian Cruise Line; the premiere of the one-man show Bert Williams, Broadway Star; Angels in America; Dreamgirls; hanging quite a few times as "Judas" in Jesus Christ Superstar (including the European Tour with Director Baayork Lee); Hair; and La Cage Aux Folles. Kris holds a BFA in Musical Theatre from Mars Hill University.
Sara Phoenix
Tulsa, Oklahoma (Region VI)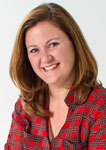 Sara serves as Artistic Director for Theatre Tulsa in Tulsa, Oklahoma. She has directed and/or choreographed more than 100 productions for various theatres and schools throughout her 20-year career.She holds a BFA in theatre from the University of Oklahoma, and is a certified theatre educator, workshop presenter, adjudicator, and founder of Theatre Tulsa's youth education program. Sara has both performed in and directed award-winning productions at AACTFest National Festivals, including John and Jen in 2009 and Over the River and Through the Woods in 2001. She has twice had the opportunity to travel to Germany to perform at the USAEF Festival. Since 2009, Sara has served on several committees for AACT, including Workshops, Education, NewPlayFest, and Festival Adjudication. She was also a co-facilitator at AACT's Youth Summit in 2015, and helped to initiate the Youth Conference and Youth Festival at AACTFest 2017 National Festival in Rochester, Minnesota. She currently serves on the AACT Board, and is Chairman of the Education Committee. Sara and her husband, Jay, have 8-year-old twins.
Carole Ries
Topeka, Kansas (Region V)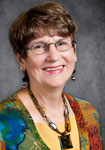 Carole is retired from theatre management, most recently as the President and CEO of the Topeka Civic Theatre & Academy. She also served as Executive Director for the Fort Lauderdale Children's Theatre. Earlier in her career, while working at Theatre Memphis, Carole worked on FACT '79 (a precursor to AACTFest). She was a member of the Tennessee Theatre Association, served as Chair of the Youth Division for the Florida Theatre Conference (FTC), and as President of the Kansas Theatre Association. She received a Distinguished Service Award in 1995 from FTC. On the national level, Carole chaired AACT's Workshop Committee, and served as Vice President for Public Relations on the AACT Board of Directors, leading the effort to re-brand AACT. Carole has also served as the Chair of the AACT Endowment Trustees, most recently leading a task force to research endowment restructuring. She currently serves as AACT President. She was named an AACT Fellow in 2009.
Chris Serface
Tacoma Washington (Region IX)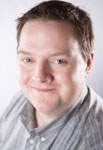 Chris has been the Managing Artistic Director of Tacoma Little Theatre (TLT) since 2013. Seven years ago, TLT was in a difficult situation. They lost their Managing Artistic Director, were in heavy financial debt, had inconsistent day-to-day operations, a struggling community image, and a directionless Board of Directors. In Chris' six years with TLT, he has paid off debts and regained financial control. He has rebranded TLT and helped to find its niche in Tacoma's large performing arts community, as well as increased public awareness by collaborating with other community programs to boost TLT's image. TLT now operates in the black and has much to celebrate on its 100th birthday season. He currently sits on the boards of the Washington State Community Theatre Association and AACT. Chris has served AACT as Chair of the AACTFest Workshop committee for five national festivals, Vice President of Strategic Planning and Development, and as an AACT Festival Commissioner.