Stretch your mind, learn by doing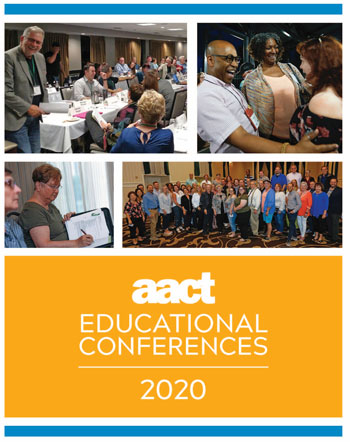 One of the best things you can do for yourself and your theatre is to increase your knowledge and skills. That is why many theatres encourage (and even assist) staff and volunteers to attend conferences sponsored by AACT.
Conferences provide an opportunity to network with like-minded people, learn new things, gain proficiency, be inspired, and have fun.
Due to COVD-19 concerns, AACT has suspended its in-person conference schedule.  We are currently looking at the feasibility of online conferences.