Military Artist-In-Residence/Internship Program
For those in United States Military Community Theatre programs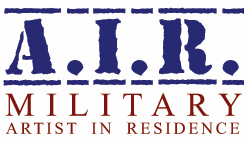 AACT's Military Artist-In-Residence/Internship Program aims to foster artistic and educational training opportunities for those in United States Military Community Theatre programs, mainland and overseas, and to provide creative, educational, and intellectual opportunities for those theatre practitioners and artists enrolled. Residencies and Internships may be offered in theatre education, youth theatre, directing, acting, technical, and administration. Residencies/Internships will be offered year-round and will vary based on theatre company needs and resources. A list of Residencies/Internships will be available January 2019. Please check back for posting.
Theatre Intern/Residency Applicants

To apply for a Residency or Internship - The theatre company will determine the needs and parameters of the residency. Compensation, travel,  housing and will be determined by the Theatre. Application to open soon!
Who can apply? Artists may be professionals in the field, graduate level or higher students, educators, or community theatre practitioners.
Please note: Applications will be accepted on a rolling basis. Applicants will be notified once a decision has been made on the position for which they applied.
Theatre Companies

To request an Intern or Artist-in-Residence, Please contact Ron Ziegler at ron@aact.org.  Please specify what you need, the level of expertise you are seeking, length of program, what compensation may be involved (if any), and a deadline to apply. AACT will then follow up with you to offer prospective applicants. To request an artist click the apply button.
         
                                                                                   Theatre Company Artist-In Residence Request

For more information, contact Ron Ziegler at ron@aact.org