National Company Profiles 2019
Twelve award-winning companies from across the country and U.S. Armed Services overseas will perform in the beautiful Majestic Theatre during AACTFest 2019.
---
Region I
The Lexington Players
Lexington, Massachusetts

Who Will Sing for Lena?  by Dr. Janice Liddell

Based on a true story, Lena Mae Baker was an African-American maid from Cuthbert, Georgia, who was convicted of the capital murder of her white employer, Ernest Knight, who raped her. She was executed by the State of Georgia in 1945. Lena was the only woman to be executed by electrocution. [Note: Adult situations] The Lexington Players' production is directed by Sal Jones. Who Will Sing for Lena? is scheduled to perform at the Majestic Theater in Gettysburg, Wednesday, June 19 at 7 pm.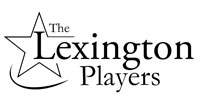 The Lexington Players was founded in 1995 and continues to be the town's only community theatre group. Over the years, The Lexington Players have expanded from primarily adult theatre to include a YOUTHStage Summer Theater Program for children ages 8 to 16. The Lexington Players also provide periodic workshops, including several for new directors.  lexingtonplayers.com
---
Region II
Forge Theatre
Phoenixville, Pennsylvania

The Dixie Swim Club by Jessie Jones, Nicholas Hope & Jamie Wooten

Five Southern women, whose friendship began many years ago on their college swim team, set aside a long weekend every August to recharge those relationships. Free from husbands, kids, and jobs, they meet at the same beach cottage to catch up, laugh, and meddle in each other's lives. Forge Theatre's production is directed by Nancy A. Brown, and is scheduled to perform at the Majestic Theater, Friday, June 21 at 7:30 pm.

Forge Theatre brings high-quality, year-round live theatrical entertainment to the Phoenixville community. Located at 241 First Avenue in Phoenixville, Forge Theatre offers a repertory of six productions a year. Forge Theatre's ongoing mission is to enrich and entertain their community by providing a superior theatre experience. forgetheatre.org
---
Region III
Actors Collaborative Toledo
Toledo, Ohio

A Life by Adam Bock

Nate Martin is hopelessly single. When his most recent breakup – another in a lifelong string of ill-fated matches – casts him into a funk, he turns to the only source of wisdom he trusts: the stars. Pouring over astrological charts, he obsessively questions his past and place in the cosmos. But the answer he receives is shockingly obvious – and totally unpredictable. The Actors Collaborative Toledo's production is directed by Jeffrey J. Albright, and is scheduled to perform at the Majestic Theater, Wednesday, June 19 at 8:30 pm.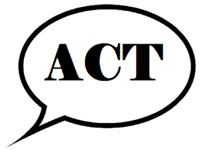 Actors Collaborative Toledo (ACT) is a group of actors, directors, and playwrights dedicated to bringing contemporary theatre to Toledo, with a focus on the importance of supporting, educating, and empowering young local talent. Through collaborative and fundraising efforts with other non­profits around town, ACT is bringing awareness to important social issues through live theatre. act419.org
 
Coalescence Theatre Project
Bloomington, Illinois

Walking With My Ancestors by Ama Oforiwaa Aduonum

Through a ritual of purification, Ama Oforiwaa enters and cleanses the stage of impurity. Seeking guidance from the spirits of her Ancestors she continues this ritual journey to the dungeons for enslaved Africans in Ghana to commune with the dead. Walking With My Ancestors is a story of revelation, reconciliation, and renewal. The Coalescence Theatre Project's production is directed by Kim Pereira, and is scheduled to perform at the Majestic Theater, Tuesday, June 18 at 8:40 pm.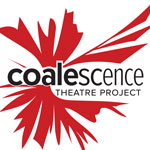 The Coalescence Theatre Project exists to incite their community to thoughtful action. Their logo, an abstract representation of the genetic tree of life, reminds us that we all come from one common Ancestor. They focus on unheard stories and offer a place where the silent and the underrepresented have a voice. The Coalescence Theatre Project aspires to be a home where play, discovery, and learning are celebrated. 
The Coalescence Theatre Project mission is equity and inclusion in the exploration of identity and our place in a global community.  facebook.com/CoalescenceProject/
---
Region IV
Mill Town Players
Pelzer, South Carolina

Romeo and Juliet  by William Shakespeare

William Shakespeare's most famous tragedy about two young star-crossed lovers whose deaths ultimately reconcile their feuding families. MTP's unique production is inspired by the Hatfield-McCoy feud of the late 1800s in rural Kentucky and West Virginia. Featuring Shakespeare's language, stage combat, blue grass music, and Appalachian dialects, this is Romeo and Juliet like you've never experienced it before! The Mill Town Players production is directed by Christopher Rose. Romeo and Juliet is scheduled to perform at the Majestic Theater in Gettysburg, Friday, June 21 at 1 pm.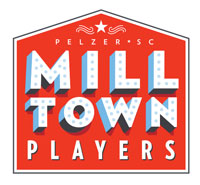 Mill Town Players is a community theatre whose purpose is to entertain, inspire, and enrich its community by providing quality and affordable live theater. Through the production of remarkable shows and the operation of quality educational programs, Mill Town Players works to be an extraordinary community theatre in the Upstate, and a valuable member of the South Carolina arts community. Mill Town Players features and develops local talent, fosters an environment of inclusion and creativity, and inspires individuals and families to make live theatre an active part of their lives. milltownplayers.org
Wetumpka Depot Players
Wetumpka, Alabama

The Diviners  by Jim Leonard, Jr.

The Diviners is the story of a disturbed young man and his friendship with a disenchanted preacher in southern Indiana in the early 1930s. When the boy was young, he almost drowned. This trauma and the loss of his mother in the same accident has left him deathly afraid of water. The preacher, set on breaking away from a long line of Kentucky family preachers, is determined not to do what he does best. He works as a mechanic for the boy's father. The town doesn't have a preacher and the women try to persuade him to preach while he tries to persuade the child to wash. The Diviners is in turns humorous, beautiful, and tragic.  The Wetumpka Depot Theatre production is directed by Kim Mason. The Diviners is scheduled to perform at the Majestic Theater in Gettysburg, Wednesday, June 19 at 1 pm.

The Wetumpka Depot Theatre (WDP) is celebrating 39 years of entertaining, educating, and reaching out to the community in central Alabama.  The group produces five to seven mainstage productions per year.  WDP also hosts various community outreach programs including a thriving Youth Academy, Penguin Project, and Encore Players. School matinees bring in over 3,000 students per year to experience live theatre. The Diviners is the second national production for the Depot Players, in 2011, the group presented Second Samuel at AACTFest 2011 national festival in Rochester, New York.  wetumpkadepot.com
---
Region V
Salina Community Theatre
Salina, Kansas

Silent Sky by Lauren Gunderson

When Henrietta Leavitt begins work at the Harvard Observatory in the early 1900s, she isn't allowed to touch a telescope. As she attempts to measure the light and distance of stars, she also takes measure of her life on Earth, trying to balance science with family and love. Salina Community Theatre's production is directed by Chaz Coberly, and is scheduled to perform at the Majestic Theater, Wednesday, June 19 at 2:35 pm.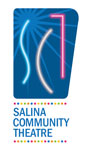 Salina Community Theatre is a nonprofit educational organization whose mission is to enrich the lives of people in Salina and the surrounding region by creating a broad range of quality theatrical programs for their entertainment and education, and to provide people of all ages and backgrounds the opportunity to participate in play production and other theatrical activities. The vision of Salina Community Theatre is to become the preeminent provider of live theatre and theatre education between Topeka and Denver. salinatheatre.com
---
Region VI
Playhouse 2000
Kerrville, Texas

The Pretty Trap by Tennessee Williams

Only recently published, The Pretty Trap play explores with "a lighter treatment, and a different ending" the characters that ultimately inhabit the masterpiece The Glass Menagerie.  Here we find "perennial Southern Belle" Amanda Wingfield grasping at both her faded youth and a chance at a better life for her withdrawn, dreamy daughter, Laura. The Silent Trap is scheduled to perform at the Majestic Theater. Thursday, June 20 at 3:45 pm.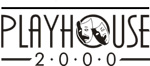 Playhouse 2000 has been Kerrville's community theatre since 1998, when it was founded as a traveling company, producing theatre for young audiences. Soon the mission changed, and full seasons were being presented--in first one, then a second temporary theatre. Many years and productions later, the company now produces in (and manages) the beautiful Kathleen C. Cailloux City Center for the Performing Arts, each year presenting five regular season productions, four Youth Theater events, a Christmas Special, and an annual Shakespeare In the Park presentation – and every other year, a one-act-play. playhouse2000.com
---
Region VII
Sopris Theatre Company at Colorado Mountain College
Glenwood Springs, Colorado

The Other Place by Sharr White

Juliana is a successful neurologist whose life seems to be coming unhinged. Her husband has filed for divorce, her daughter has eloped with a much older man, and her own health is in jeopardy. Piece by piece, a mystery unfolds, as fact blurs with fiction, past collides with present, and the elusive truth about Juliana boils to the surface. Sopris Theatre Company's production is directed by Brad Moore, and is scheduled to perform at the Majestic Theater, Saturday, June 22 at 1:00 pm.
 

The Sopris Theatre Company at Colorado Mountain College is a combination of communities--a Community College Theatre Program and a Community Theatre. This hybrid program offers students the opportunity to work with experienced community members, while allowing seasoned performers to work as educators and mentors. This college/community partnership also allows for a well-rounded season with a more diverse and engaging selection of plays to be produced. The Sopris Theatre Company produces a five-show season, including Student Workshop Productions written and performed by students. coloradomtn.edu/campuses/spring-valley/cmc-theatre/
---
Region VIII
Chino Community Theatre
Chino, California

Marriage Play  by Edward Albee

Edward Albee 's little known one act comedy/drama examines the crossroads of a 30-year married couple as they face a profound crisis in their relationship. In Albee's trademark style, the conversation is biting and personal and only they know for sure when it's a game or real emotions. The Chino Community Theatre production is directed by John Lynd. Marriage Play is scheduled to perform at the Majestic Theater in Gettysburg, Saturday, June 22 at 2:40 pm.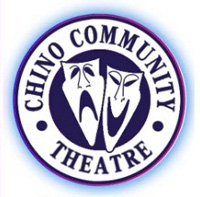 Chino Community Theatre (CCT) has been providing high quality, affordable live theatre to the Inland Empire for 35 years.  From its humble beginnings producing just a few shows a year at the Community Building in Chino, CCT now performs at the Seventh Street Theatre, where it produces (along with the Chino Community Children's Theatre) up to 12 shows a season, along with providing many workshops and classes in the arts.  Over the years, CCT has won numerous awards, and in 2009 won the top prize at the AACTFest Festival for Scooter Thomas Makes it to the Top of the World.  Chino Community Theatre recently presented its 200th production, the Pulitzer prize-winning rock musical Next to Normal.  chinocommunitytheatre.org
---
Region IX
Tacoma Little Theatre
Tacoma, Washington

The Pillowman by Martin McDonagh

The Pillowman is a viciously funny and seriously disturbing tale of Katurian, a fiction writer in an unnamed totalitarian state. He and his brother are brought in for questioning by two bulldog detectives,when his stories begin to resemble real-life murders. It is an urgent work of theatrical bravura and an unflinching examination of the very nature and purpose of art. Tacoma Little Theatre's production is directed by Blake R. York, and is scheduled to perform at the Majestic Theater in Gettysburg, Tuesday, June 18 at 7:00 pm.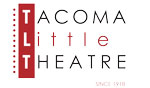 Tacoma Little Theatre (TLT) was founded in 1918, placing it among the oldest community theatres in existence in the United States. During the 2018-2019 season, TLT produced seven main stage productions, seven staged readings, year-round youth programming, three murder mystery dinners, and several special events. TLT is managed by a professional staff and a dedicated volunteer board of directors. tacomalittletheatre.com
---
Region X
Stuttgart Theatre Center
Stuttgart, Germany

Kaleidoscope  by Ray Bradbury

A rocket crew experiences a catastrophic explosion onboard their ship, finding themselves cast out into space, going off in separate directions, yet still able to communicate with one another by radio as they each come to terms with their inevitable fates, and ponder about life and its purpose.  The Stuttgart Theatre Center production is directed by Tracy Coffey, and is scheduled to perform at the Majestic Theater in Gettysburg, Thursday, June 20 at 1 pm.

The Stuttgart Theatre Center has been serving the American Military Community since the 1960s, providing a theatrical outlet onstage and off for servicemen, their families, the American civilian workforce, and local nationals.  It provides a wonderful opportunity for Americans and Germans to mix and share their art. stuttgart.armymwr.com/programs/stuttgart-theatre-center/