NewPlayFest 2020 Playwrights & Premieres
Congratulations to the winning playwrights of the 2020 AACT NewPlayFest!  Listed below are the winning plays, playwrights, producing theatres, and world premiere production dates in in order of opening date.
>> Read about our 2020 Producing Theatres
>> Press releases for World Premiere productions
---
The Cayuga Canal Girls, by Laura King

Five female childhood friends reunite in their historic hometown of Seneca Falls, New York, to lay one of their own to rest. As they struggle to come to grips with the surprising death, they reopen old wounds, face harsh realities, and confront the compromises they have made in their lives. But as the day wears on, the women learn that even though "into each life some rain must fall," the rain offers a cleansing promise of new possibilities.
World Premiere Producing Theatre:
Phoenix Stage Company, Oakville, Connecticut
phoenixstagecompany.org
Production Dates: October, 2-16, 2021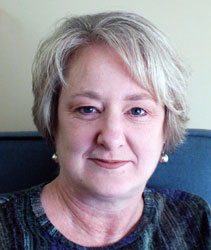 Laura King (Barnesville, Georgia) holds an MFA in playwriting (with a concentration in dramaturgy) from the Playwrights Lab at Hollins University. Currently, she serves as a Dramatists Guild ambassador for the Atlanta region and on the Southeastern Theatre Conference Publications Committee. Her play Merritt Anne and the Mighty Oak is a Write Now 2019 winner. Her full-length plays - Independence Day at Happy Meadows (which won the 2016 SETC/Stage Rights Ready to Publish Award) and The Harmony Baptist Church Ladies Auxiliary Christmas Jubilee - are available for licensing through Stage Rights. Her plays for young audiences, including Youth on the Roof, The Carol of Tiny Tim, and several 10-minute plays, are available through YouthPLAYS. The Atlanta-based playwright is also an instructor of Theatre at Gordon State College. Her works are available at YouthPLAYS, StageRights, Polychoron Press, and the New Play Exchange. King is a member of the Dramatists Guild, Working Title Playwrights, and the Southeastern Theatre Conference. For more information about Laura's work, visit laurakingplaywright.com.
Previous Premieres
---
Casserole, by Pam Harbaugh

Set in Eau Claire, Wisconsin, Casserole revolves around Clair Wilson, a godly woman with love to spare. A normal day gets ratcheted into high gear when Clair learns that a publisher saw her recipe for "Mayonnaise Casserole" and wants to feature her in a new cookbook, The Midwest Chef. Leonard, her grumpy husband, is not much help. Nor is her daughter Erica, an abstract artist living in New York City, who suddenly shows up with stunning news and a mysterious friend, Penny. Arriving for dinner are the "hipster" editor and his photographer who have a hidden agenda for the cookbook. A wild menu is set before them. An argument erupts, revealing secrets, setting the stage for Clair's loving wisdom.
World Premiere Producing Theatre:
Boise Little Theater, Boise, Idaho
boiselittletheater.org
Production Dates: October 18–November 2, 2019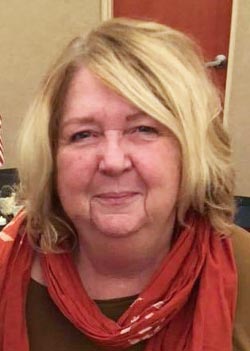 Pam Harbaugh (Indialantic, Florida) was the theatre critic and arts writer for 25 years at Florida Today newspaper on Florida's "Space Coast." She serves on the American Theatre Critics Association's Steinberg/ATCA New Play Award committee. She taught, produced, directed, and wrote for children's theatre for more than 30 years. She studied acting at the Lee Strasberg Acting Institute in New York City and received her theatre degree at the University of Central Florida. She was the resident director for the inaugural season of Theatre on the Edge, which was awarded Best New Theater Company by the Orlando Weekly. Her earlier work, Snowfall, won a production in the New Play Festival at The Henegar Center for the Performing Arts, in Melbourne, Florida.
---
Shattering, by Pat Montley

Jonah has just been released from juvenile commitment into the foster care of Jacqueline Dawson, whose estranged son Jonah helped to murder. She witnessed the crime and testified against the other two perpetrators. Now the gang leader who organized that crime wants to teach a lesson about what happens to "snitches." He orders Jonah to torture and kill Jacqueline—or be killed himself. The instructions come through Jonah's girlfriend LaBelle, whose investment in the outcome is intensified by her pregnancy. Jonah and LaBelle plot the murder, even as Jonah's relationship with the strict but caring Dawson develops, and his imagined visits with her dead son jar his conscience.
World Premiere Producing Theatre:
Tacoma Little Theatre, Tacoma, Washington
tacomalittletheatre.com
Production Dates: January 24 – February 9, 2020.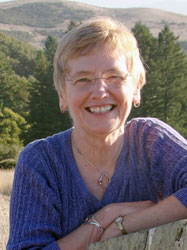 Pat Montley (Lutherville, Maryland) has had 20 plays published, and her works have enjoyed readings at the Kennedy Center, Baltimore Center Stage, Rep Stage (MD), and the Abingdon Theatre (NYC), and productions at the Nebraska Repertory Theatre, the Manhattan Theatre Source, the Harold Clurman Theatre, the Nat Horne Theatre, Baltimore's Theatre Project, and the Edinburgh Fringe Festival. She was one of 50 playwrights nationally commissioned by Center Stage to write a monologue for its "My America" project. Her work has been supported by a Kennedy Center Playwrights' Intensive, by residencies at the Millay Artists' Colony (NY) and the Djerassi Resident Artists Program (CA), and by grants from the Deutsch Foundation, the Maryland and Pennsylvania Arts Councils, the Shubert Foundation, the Mary Roberts Rinehart Foundation, and Warner Brothers. Montley has a Ph.D. in Theatre and has taught playwriting at UMBC, Goucher, Johns Hopkins, and Chatham University in Pittsburgh, where she chaired the theatre department.
---
On Pine Knoll Street, by Mark Cornell

Thelma is a colorful and quick-witted 87-year old woman battling with her memory. Her devoted daughter, Marilyn, with whom she now lives, is trying to make the best of the situation. Curtis, her neighbor, is a writer and stay-at-home father of a special-needs child. His wife, Kristie, struggles to balance family and work. When Marilyn asks Curtis to care for her mother and her beloved cats while she is at the beach, a friendship is set into motion that tethers two families. Set in a small town in North Carolina, On Pine Knoll Street is an intimate look at the joy and fragility of life, the meaning of home, and the things we do for love.
World Premiere Producing Theatre:
The Sauk, Jonesville, Michigan
thesauk.org
Production Dates: February 6-16, 2020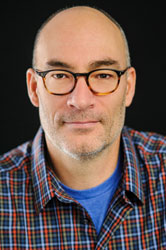 Mark Cornell (Chapel Hill, North Carolina) has had more than 75 of his plays produced in theatres around the world. His plays include Sprucehaven B, Two Turtle Doves, All the Answers, Theater More Like Baseball, and The Other Half, which won the 2019 Getchell New Play Award. He has an MFA in English and Creative Writing from UCLA and is an ensemble member with Moonlight Stage Company in Raleigh, North Carolina. He is also partner with Paul Newell at Full Nelson Theater, and co-creator of Marked Men Films with Mark Jantzen. He has taken master classes with playwrights Jon Robin Baitz, Terrence McNally, Alan Ayckbourn, and Doug Wright. While at UCLA, he studied screenwriting with Lew Hunter, Richard Walter, Hal Ackerman, Oliver Stone, Ernest Lehman, and Ron Bass. For more on Mark Cornell, visit markcornell.net
---
Goat Song Revel, by Dan Borengasser

A one-person Greek Chorus named Doris shows up at the biblical Job's house and lets him know that her arrival most likely means they're in a Greek drama, but whether it's a tragedy or comedy isn't clear. And since this is a Greek drama, Dionysus also stops by. To complicate matters, God and Satan meet at Job's house for their periodic cribbage game, where Satan announces that he wants to play a new game, one he made up, called "Job." Lord Byron once said, "All tragedies are finished by a death; all comedies are ended by a marriage." Dionysus realizes that they're heading for a tragedy unless he can create a second act that ends with a marriage. When he finally figures out exactly what's going on, he begins his plan to turn this tragedy into a comedy.
World Premiere Producing Theatre:
Manatee Performing Arts Center, Bradenton, Florida
manateeperformingartscenter.com
Production Dates: February 6-23, 2020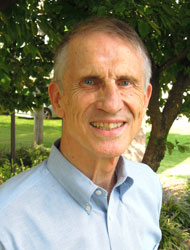 Most of Dan Borengasser's (Springdale, Arkansas) plays have been produced or have received staged readings. Three plays – A.R@Uni. Gov, The Kindness of Strangers, and Sense & Insensibility – have been published. His plays have been produced in theatres across the country from New York to Los Angeles, as well as in Canada, Mexico, India, Australia, New Zealand, Malaysia, and the Philippines. Several short screenplays have been produced as well as a feature-length film he helped write, titled The Donor Conspiracy. Three radio plays have been produced and broadcast nationally. In addition to stage plays, Borengasser has written science fiction stories, screenplays, radio plays, and children's fiction, and was a syndicated humor columnist.
---
Proprioception, by Marilyn Millstone

Two patients meet in a physical therapy office: a young prima ballerina with a torn ACL and a chip on her shoulder; and an elderly, widowed Holocaust survivor, estranged from her only child. When their physical therapist decides that the two women should share appointments, attachments form, conflicts erupt, secrets surface, and lives unravel. Proprioception is a play about how we heal - and how we don't.
World Premiere Producing Theatre:
Rover Dramawerks, Plano, Texas,
roverdramawerks.com
Production Dates: September 10 - 18, 2021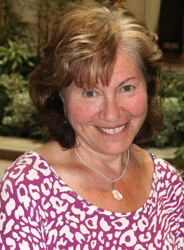 Marilyn Millstone's (Kensington, Maryland) award-winning playwriting is rooted in her background as a news and feature journalist and essayist. Her full-length dramas, one-acts, ten-minute plays, and monologues have been produced by Barrington Stage (MA), Birdhouse Theatre (GA), Chagrin Valley Little Theatre (OH), Fells Point Corner Theatre (MD), Silver Spring Stage (MD), Hudson Warehouse (NYC), the West Side Show Room (IL), the End of the Road New Play Festival (AL), and the Short & Sweet Festivals in Sydney and Dubai. Holder of an MFA in playwriting from Spalding University, Millstone's first full-length play, the semi-historical drama The Sculptress, was produced by Baltimore's Fells Point Corner Theatre and won two prizes at the 2011 Baltimore Playwrights Festival. Her short play, Compos Mentis, has been produced eight times (six times in America and twice abroad) and won numerous awards. Two of her plays had world premieres in 2018: her one-act comedy, Birthday Girl, at the Silver Spring Stage One-Act Play Festival, and her short drama Play Date, at the Rockford New Play Festival. Two of Millstone's monologues were selected for Best Women's Monologues of 2019, published by Smith and Kraus.
---
Finalists

In addition to the winning plays, above, the finalists were:
Blood and Water, by Andrew Mayo (Albuquerque, New Mexico)
Going Wild, by Peter Snoad (Jamaica Plain, Massachusetts)
Hand Basket, by Michael Pearce (Oakland California)
Palmetto, by Holli Harms (New York, New York)
Rubber Soul, by Constance Marse (Pace, Florida)
The Catfish Prince, by Monica Michell (Wimberley, Texas)
This Rough Magic, by Richard Manley (Newport Beach, California)
NOTE: Reviewers read and evaluated all plays submitted to AACT NewPlayFest. There were three rounds of evaluations leading to the finalists that were sent to the Producing Theatres for them to choose their play to produce. AACT recognizes the Finalists for AACT NewPlayFest 2020 and appreciates all playwrights that submitted to the festival.