Script Club, offered every other month, is a collaborative conversation with peers about the selected script. Learn more about titles trending with community theatres, discover strategies for the challenges and opportunities, and network with other organizations producing the show.
Available for AACT members only; $10 (you must be signed in to the AACT website in order to register)

All events begin at 2:00 pm (Eastern) / 1:00 pm (Central) / 12:00 pm (Mountain) / 11:00 am (Pacific).

Attendees are expected to read the script before attending.

Access to webinar is one per registrant.
Recordings will not be available.
---
Coming Up

October 5
The Curious Incident of the Dog in the Night-Time
Winner of the 2013 Tony Award® for Best Play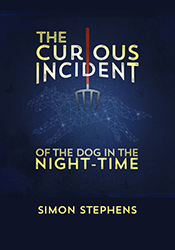 15-year-old Christopher has an extraordinary brain: He is exceptional at mathematics but ill-equipped to interpret everyday life. He has never ventured alone beyond the end of his road, he detests being touched, and he distrusts strangers. Now it is 7 minutes after midnight, and Christopher stands beside his neighbor's dead dog, Wellington, who has been speared with a garden fork. Finding himself under suspicion, Christopher is determined to solve the mystery of who murdered Wellington, and he carefully records each fact of the crime. But his detective work, forbidden by his father, takes him on a thrilling journey that upturns his world.  Licensing Information at Dramatists Play Service.
Moderator: Patrick Torres, Executive Director of Creative Action, and Director of Raleigh Little Theatre's production of the play.
   >> Register Now
Recommended Reading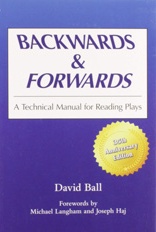 Backwards & Forwards: A Technical Manual for Reading Plays, by David Ball
The best-selling script analysis book for four decades
"In fewer than one hundred pages, this marvelously instructive book shows how to unlock the secrets of plot, character, theme, exposition, imagery, motivation, conflict, theatricality and pacing. . . . Our editor says he learned more about dramatic structure in the few hours he spent with this 96-page book than he has in his 20 years of theater experience." — Stage Directions