TEAMS Conference, August 23-25, 2019
Helping your theatre thrive
August 23-25, 2019, in Salt Lake City, Utah
Hosted by Hale Centre Theatre

An educational conference offering tracks in
Technical Theatre
Educational Programming
Artistic Direction/Vision
Marketing/Development Skills
Stage Management Skills
With the addition of a new educational track designed specifically for developing Stage Management Skills, this popular educational conference has transitioned from TEAM to TEAMS!  So, bring your theatre's creative, educational, and marketing TEAMS to Salt Lake City in August 2019 for an exciting opportunity to help your theatre thrive!
Come as an individual or get even more out of the conference by putting together a team - the five tracks will be held simultaneously, so participants can share rides and rooms. Registrants select the track that best suits their individual needs. The insights you gain will pay for the conference registration many times over.
---
Technical Theatre Track
The Technical Theatre track is for those who work behind the scenes. Learn to master the challenges you face as you work within the amenities of your theatre, from stage size, lighting systems, and scenery to costumes. Experts will give hands-on training in several areas of technical theatre. This track will help you find resources and supplies you can utilize in your theatre, increase your excitement in the magic of technical theatre, and provide you with a nationwide network of fellow techies!  No technical theatre training is required, but even experienced techies will benefit.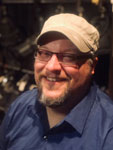 Facilitator: John Michael Andzulis
A graduate of Lycoming College, Williamsport, Pennsylvania, in 2007, with a BA in Technical Theatre, John became Assistant Technical Director at Bucknell University and Technical Director/Lighting Designer at the Millbrook Playhouse, Mill Hall, Pennsylvania, for three seasons. He is now the Technical Director and Resident Lighting Designer for Venice Theatre in Venice, Florida, where for the past 11 seasons he has worked to increase production quality for all Venice Theatre events and productions. For Venice Theatre, John has designed Metamorphoses, Inherit the Wind, Peter Pan, Ragtime, Sweeney Todd, Godspell, A Christmas Story, Grapes of Wrath, Avenue Q, Hello, Dolly!, Smokey Joe's Café, Dreamgirls, 42nd Street, the Venice Theatre annual production of A Christmas Carol, and The Loveland Follies. John holds the distinction of being the Technical Director/Production Manager for AACT WorldFest 2010, 2014, and 2018, held at Venice Theatre. For him, technical theatre is about problem solving. Whether the problem is a special effect or difficult scene change, John accepts challenges as a chance to stretch creative abilities and put a part of himself in the story. Along with being an accomplished lighting designer, John is an avid welder and fabricator.
---
Educational Programming Track
Boost your theatre's education program, exchange ideas and experiences, and learn skills to better manage your programs. The Educational Programming track will give you skills to tackle theatre education issues, a renewed enthusiasm to build your educational programs, and provide you with a network of colleagues from all over the country. The Educational Programming track is for anyone, whatever his or her title, who is responsible for their theatre's education program.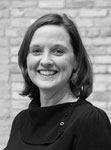 Facilitator: Allyson Paris
Allyson serves as the Associate Director of Grand Rapids Civic Theatre, directing several Mainstage productions every season and managing the organization's extensive Education and Outreach programming. She has implemented a number of new programs at Civic since becoming Associate Director in 2015, including a Sensory Friendly night for families affected by autism and other sensory disorders, an intensive summer training program for students in grades 7 through 12 considering a career in theatre performance or production, a leadership and classroom assistant program for students at a local public school, and a complete re-tooling of Civic's afterschool and summer camp programs–leading to a 25% increase in overall enrollment. Recent GRCT directing credits include: Newsies, The Little Mermaid, My Fair Lady, Akeelah and the Bee, Beauty & The Beast, and Sister Act.  Allyson also served in artistic and administrative roles for the Colorado Springs Conservatory, the Academy of Children's Theatre in Colorado, Solano College & Solano Youth Theatre in California, and spent three years as the Education Coordinator for Hawaii Opera Theatre.  She holds an MFA from the University of Hawaii-Manoa, and a BA from Bradley University. 
---
Artistic Direction/Vision Track
Choose the right plays for your next season; learn solutions for choosing directors, recruiting actors, and solving technical problems; and examine long-range planning. Discover and re-envision exciting ways to produce high quality theatre as you exchange ideas and experiences with fellow producers and artistic directors. Artistic Direction/Vision track is for anyone, whatever his or her title, who is responsible for the overall artistic direction of their theatre.
Facilitator: Tim Jebsen
Executive Director of Midland (TX) Community Theatre since 1997, Tim has helped the organization increase the size of their operating budget, purchase a 1929 downtown historic theatre, and raise $3.6 million for renovations to the Cole Theatre prior to hosting the 2006 AACT International Theatre festival. Midland Community Theatre (MCT) produces 14 shows per season in three performance spaces, including musicals, dramas, comedies, mysteries, melodramas, and children's theatre. Tim adjudicated the 2013 National AACTFest in Carmel, Indiana. He previously adjudicated state festivals in Mississippi, Indiana, and New Mexico, as well as region festivals for AACT Region I (2009) and Region X (2010). Prior to working in Midland, Tim led the Salina (KS) Community Theatre, the Mansfield (OH) Playhouse, and the Weathervane Playhouse (OH). In 2015, Tim was elected the Vice President of the International Association of Amateur Theatres (IATA/AITA), serving from 2015-2019. He earned his MA in Drama from Bowling Green State University and his BA from Wittenberg University.
---
Marketing/Development Skills Track
Discover strategies and tactics to increase your fundraising and marketing abilities, and learn ways to create loyalty to your organization and promote its place in your community. The Marketing/Development Skills track will help you understand methods for small, medium, and large sized arts groups to enlist donors and sponsors, build audiences, and to use marketing and branding in today's changing social media world. The Development/Marketing Skills track is for anyone from board members to staff who raises funds or promotes their theatre.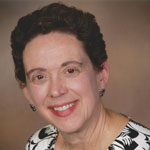 Facilitator: Lee Ann Bakros
Lee Ann currently serves as marketing and public relations director for the Des Moines Community Playhouse, and is in her 25th season on the theatre's staff. However, her love for the Playhouse goes back many more years. It was there that she experienced her first live theatre production at age seven, and began volunteering backstage while in high school. Prior to joining the Playhouse staff, Lee Ann was arts and entertainment editor at Cityview, a weekly alternative newspaper, and marketing director for its parent company, Business Publications Corporation. Before that, she served as executive director of the Metro Arts Alliance, greater Des Moines' local arts agency. Lee Ann earned a BS in mathematics from Iowa State University and an MBA from the University of Iowa.  She stresses that development is an integral part of any non-profit, noting that operating funds, capital campaigns, and special events are all part of the plan. "With more corporate dollars being shifted from philanthropy to brand marketing," she notes, "it's even more important for marketing and development to work together for the success of the organization."
---
Stage Management Skills Track
NEW for 2019!  This new educational track will be appropriate and very beneficial for new and experienced stage managers, those who are interested in taking on that important role, as well as directors, producers, or volunteer coordinators looking to establish or improve their theatre's stage management program.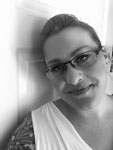 Facilitator: Amber Lewandowski
A proud member of the Actors' Equity Association, the American Guild of Musical Artists, and the Stage Managers' Association, Amber is the Head of the BFA Stage Management program and Production Manager at the University of Utah. She previously served as the Assistant Production Manager at ACT Theatre in Seattle, Washington, teacher of stage management at Seattle University and the University of Iowa, and has given master classes and lectures at Coe College, the University of Northern Iowa, and the Intiman Theatre. She received her MFA in Stage Management from the University of Iowa, and her BA from Otterbein University, where she specialized in stage management and vocal performance. She stresses that the stage manager is the central communication hub of a production. As both facilitators and artists, stage managers balance the logistics of a production (scheduling, reporting, interdepartmental communication, and archival) with empathetic leadership, artistic maintenance, and collaborative control over the flow of the production. Thus, building a trusting relationship and a collaborative environment is vital to the overall success and health of any production.
AACT Hours: AACT will provide you with documentation of your participation in quality educational activities through AACT. Full participation in the TEAMS Conference earns 17 AACTEd hours.
---

Registration Rates

AACT Member Group (3 or more)      $250
AACT member Individual                  $300
Non-member Individual                   $350
Bonus Offer:  The first 50 registrants to take advantage of Early Bird rates (by June 29) will receive a complimentary ticket to their choice of Hale Centre Theatre Saturday evening productions: Disney's Freaky Friday: A New Musical (Jewel Box proscenium Stage) or Cinderella (Centre Stage in-the-round).  In addition, any registrant arriving on Thursday may purchase a ticket to the other production at half price ($22) for Thursday evening.
---
Conference Schedule

Friday, August 23, 2019
  5:30 - 6:30 pm           Dinner* 
                                * Dinner is optional and requires an added $10 fee
  7:00 - 10:00 pm        Session 1
Saturday, August 24, 2019
  8:30 am - 12:30 pm  Session 2
12:30 - 1:30 pm          Lunch provided
  1:30 - 5:30 pm          Session 3
Sunday, August 25, 2019
  8:30 am - 12:30 pm   Session 4
---
Hotel

Hilton Garden Inn Salt Lake City/Sandy
Click here to book your group rate for AACT TEAMS
277 West Sego Lily Drive, Sandy, Utah 84070
Rate: $129 for King/ Queen Standard (double occupancy--additional guests in room are only $7 each) and includes breakfast
Call for Reservations:  801-352-9400
Deadline for Group Rate:  August 09, 2019
Hotel Amenities:
Within walking distance to the Hale Centre Theatre
Near Rio Tinto Real Stadium, The Shops at South Town and Mormon Tabernacle
Hotel will provide shuttle for AACT guests to attractions and restaurants within a 3 mile radius
24-hour work-out facility, indoor pool and whirlpool
Complimentary WiFi/wired internet
Complimentary 24-hour business center
24-hour Pavilion Pantry®
---
Transportation

| | | |
| --- | --- | --- |
| AIRLINE | DESTINATION AIRPORT | CODE(S) |
| | Salt Lake City, UT | Z Code: ZGYU, Agreement Code: 436059 |
| --- |   |   |
| | Salt Lake City, UT | Meeting Coder: NY2TJ |
---
For general information about this conference, contact the AACT Office: 817-732-3177, or by email at info@aact.org.