TEAMS Conference, July 29 - 31, 2022
Helping your theatre thrive
Join us for the 2022 AACT TEAMS Conference!


July 29-31, 2022 in Salt Lake City, Utah
Hosted by Hale Centre Theatre

An educational conference offering tracks in
  Technical Theatre
  Educational Programming
  Artistic Direction/Vision
  Marketing
  Stage Management
Come by yourself or get even more out of the conference by putting together a team. The five tracks listed above will be held simultaneously, so participants can share rides and rooms. Registrants select the track that best suits their individual needs. The insights you gain will pay for the conference registration many times over.
Schedule  |  Registration  |  Travel & Accommodation Discounts
---
Tracks & Facilitators


Technical Theatre Track
The Technical Theatre track is for those who work behind the scenes. Learn to master the challenges you face as you work within the amenities of your theatre, from stage size, lighting systems, and scenery to costumes. Experts will give hands-on training in several areas of technical theatre. This track will help you find resources and supplies you can utilize in your theatre, increase your excitement in the magic of technical theatre, and provide you with a nationwide network of fellow techies!  No technical theatre training is required, but even experienced techies will benefit.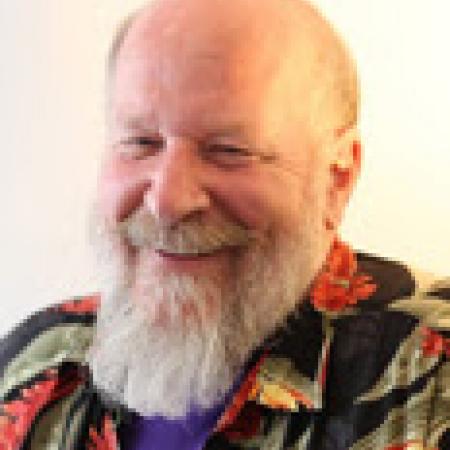 Facilitator: Bob Frame
During his distinguished 45-year career, Bob Frame has received numerous awards for his work in technical theatre, as well as for directing and acting. He recently retired as Director of Theatre Operations at Cayuga Community College in Auburn, New York, but continues to teach theatre courses and direct original works for Harlequin Productions. Bob has served as the Technical Director for the Theatre Association of New York (TANYS) State Festival for over 20 years. He has served as technical director for over 100 productions and has designed lights for almost every genre of performance. He also has served as the Technical Liaison/Technical Director for AACTFest 2011, 2017, 2019, and Virtual AACTFest 2021. Bob has a B.A. in Technical Theatre from the State University of New York (SUNY) Oswego.

Educational Programming Track
Boost your theatre's education program, exchange ideas and experiences, and learn skills to better manage your programs. The Educational Programming track will give you skills to tackle theatre education issues, a renewed enthusiasm to build your educational programs, and provide you with a network of colleagues from all over the country. The Educational Programming track is for anyone, whatever his or her title, who is responsible for their theatre's education program.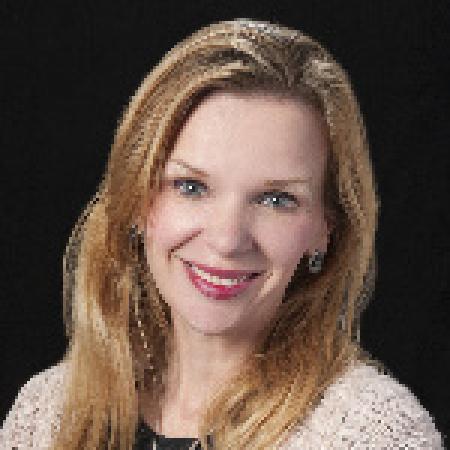 Facilitator: Robin Heldt Spahr
Robin Heldt Spahr is a theatre educator, singer, actor, and music director who has been on the education staff at The Des Moines Community Playhouse since 1999. She has served as education director there since 2014, in charge of one of the largest community-theater education programs in the country. She oversees year-round class programming, Friday Funday, Spotlight: Literacy, Performance Academy, and The Playhouse school matinee program. Robin is looking forward to sharing her experience with conference attendees, as well as the sharing of issues and ideas within the group.

Artistic Direction/Vision Track
Choose the right plays for your next season; learn solutions for choosing directors, recruiting actors, and solving technical problems; and examine long-range planning. Discover and re-envision exciting ways to produce high quality theatre as you exchange ideas and experiences with fellow producers and artistic directors. Artistic Direction/Vision track is for anyone, whatever his or her title, who is responsible for the overall artistic direction of their theatre.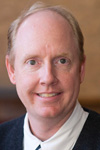 Facilitator: Tim Jebsen
Tim Jebsen has been the Executive Director of Midland (Texas) Community Theatre (MCT) since 1997. MCT produces 12 shows per season in three performance spaces, including musicals, dramas, comedies, mysteries, melodramas, and children's theatre. During his tenure, Tim has helped the organization increase the size of its operating budget, purchase a downtown historic theatre, and raise $3.6 million for renovations to the Cole Theatre that enabled it to host the AACT International Theatre festival. Tim has directed 85 shows at MCT including the community theatre premiere productions of both Shrek the Musical and The Producers. Tim has adjudicated at the National AACTFest, as well as for numerous state and regional festivals. In 2015, he was elected the Vice President of the International Association of Amateur Theatres (IATA/AITA) and served on its council from 2015-2019. Tim also served as the Treasurer of AACT. He holds an M.A. in Drama from Bowling Green State University, and a B.A. from Wittenberg University

Marketing Track
Discover strategies and tactics to increase your marketing abilities, and learn ways to create loyalty to your organization and promote its place in your community. The Marketing track will help you understand methods for small, medium, and large sized arts groups to build audiences and to use marketing and branding in today's changing social media world. The Marketing Skills track is for anyone from board members to staff who raises funds or promotes their theatre.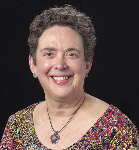 Facilitator: Lee Ann Bakros
Lee Ann Bakros is in her 27th season as the Des Moines Playhouse Marketing and PR Director. But in fact, her love for The Playhouse goes back many more years. She began volunteering backstage while in high school, and saw her first live theatre, Meredith Willson's The Music Man, at The Playhouse when she was just seven. Prior to joining The Playhouse staff, Lee Ann was Arts and Entertainment Editor at Cityview, a weekly alternative newspaper, and marketing director for Business Publications Corporation, Cityview's parent company. She also served as Executive Director of the Metro Arts Alliance, greater Des Moines' local arts agency. She has a B.S. in Mathematics from Iowa State University, and an M.B.A. from the University of Iowa.

Stage Management Track
This educational track will be appropriate and very beneficial for new and experienced stage managers, those who are interested in taking on that important role, as well as directors, producers, or volunteer coordinators looking to establish or improve their theatre's stage management program.

Facilitator: Amber Bielinski
Amber K. Bielinski heads the B.F.A. Stage Management program and is Production Manager at the University of Utah. Previously, she served as Assistant Production Manager at ACT Theatre in Seattle, Washington. Amber has taught stage management courses at Seattle University and the University of Iowa, as well as giving master classes and lectures at Coe College and the University of Northern Iowa. She has also served as stage management mentor for the Intiman Theatre's Emerging Artist Program. Amber is a member of Actors' Equity Association, the American Guild of Musical Artists, and the Stage Managers Association. Her stage management credits include work on plays and musicals, opera, dance, Deaf theatre, theatre for young audiences, experimental and new works, and regional touring productions. Amber received her M.F.A. in Stage Management from the University of Iowa and her B.A. in Theatre Arts from Otterbein University, where she specialized in both vocal performance and stage management.
.
AACTEd Hours
AACT will provide you with documentation of your participation in quality educational activities through AACT. Full participation in the TEAMS Conference earns 17 AACTEd hours.
---
Schedule

Friday, July 29
4:30pm - Check-In (Theatre Lobby)
5:00 – 6:30 pm - Dinner & tour (optional) – Legacy Room
7:00 pm – 10:00pm TEAMS Sessions begin
Saturday, July 30
8:00am - Coffee and light breakfast in Theatre Lobby
8:30am - All Individual Sessions begin
12:30pm - Lunch- Legacy Room
1:30pm - Sessions resume
3:00pm - Afternoon Break – beverages and snacks provided
5:30pm - Sessions end for the day.
7:30pm- Performances at the Hale Centre Theatre (optional)
Sunday, July 31
8:00am - Coffee and light breakfast items in Theatre Lobby
8:30am - Sessions begin
12:30pm - Sessions end
---
Registration

Registration
Early Bird (through June 29, 2022)
Standard
Group (3 or more): AACT Member
$225/person
$250/person
 Group (3 or more): Non-Member
$300/person
$325/person
Individual: AACT Member 
$250/person
$300/person
Individual: Non-Member
$325/person
$350/person
Registration covers continental breakfast, Saturday lunch, snacks, and materials.
Bonus Offer: Regularly priced at $55, participants will receive $25 discounted tickets to see the Hale Centre Theatre productions of Singin' in the Rain and/or Silent Sky.

Singin' in the Rain - Considered by many as the greatest movie musical of all time, the stage version retains the film's hilarious situations, snappy dialogue, and hit-parade score of Hollywood standards. Tickets available for Saturday night, July 30, and for the evening performances before the conference, Thursday, July 28. 
Silent Sky - An astonishing, true story! In the early 1900's…Henrietta Leavitt, a meticulous mathematician, is hired by the Harvard Observatory to be a human calculator. Struggling with increasing hearing loss, she calculates the distance between sound waves which leads her to a groundbreaking discovery-she can deduce the distance between planets and stars using her formula.

---
AACT Travel & Accommodation Discounts

The TEAMS Conference is being hosted by Hale Centre Theatre, located in Sandy, Utah, just outside Salt Lake City.
Choose from Two Airlines

When booking with either airline below, use the appropriate AACT discount codes below..
Delta Airlines
Group Ticket Designator: NGNHQ, Account Code: NMV4F
United Airlines
Salt Lake City (SLC) Valid Travel Dates: 07/25/2022 - 08/04/2022
Z Code: ZKDA, Agreement Code: 572012
Choose from Two Hotels

Hilton Garden Inn Salt Lake City/Sandy
277 West Sego Lily Drive,
Sandy, Utah 84070
Phone:  801-352-9400
Hotel Website (for information only--use links below to book rooms with discount)
Deadline to Reserve: July 5, 2022
Room Rates:
.
Residence Inn Salt Lake City/Sandy 
270 West 10000 South 
Sandy, Utah 84070
Phone: 801-561-5005
Hotel website (for information only--use links below to book rooms with discount)
Deadline to Reserve - July 05, 2022
Room Rates:
$139 for Studio Suite, breakfast included
$229 for 2-Bedroom Suite, breakfast included
Hotel Cancellation Policy
Individual reservations are subject to 48-hour cancellation window. Any reservation not canceled prior to 48-hours to arrival will be charged a cancellation fee equal to one room night and tax. 
Conference Refund Policy
Transfer/substitution requests are welcomed by July 1, 2022. Only one transfer/substitution per registration. The amount paid, minus a 20% cancellation fee, will be applied to all refunds. No refunds are eligible after July 1, 2022.