Measuring the impact of theatres across the U.S.
AACT launches the first Theatres in Communities Inventory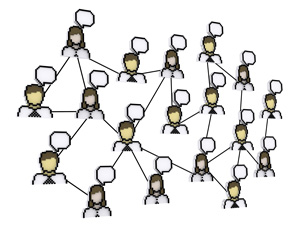 AACT is embarking on an exciting effort to create the first-ever, comprehensive Theatres in Communities Inventory, measuring the valuable impact of theatres across the United States.
The Inventory—collecting, and reporting on current fiscal and programmatic data—will serve as a critical baseline to measure the health and vitality of theatres in communities across the country.  AACT is partnering with theatre organizations and businesses at the local, state and national level, in a collaborative effort to achieve the highest participation rates possible.
Assisting AACT with this project is Drexel University's Antoinette Westphal College of Media Arts and Design in Philadelphia, Pennsylvania, and the firm of Mataraza Arts Management Consulting. Drexel has agreed to serve as the long-term repository for AACT's data.
We hope that you will consider joining us in this important effort to elevate and promote the enormous value and impact of theatre in communities all across America. 
Data collection will launch in 2020, with publication of our report by year's end. Please check back soon for the newest developments in the inventory and to learn more about our partners.