Youth Theatre Festival 2021
Fostering fun! A learning and educational experience
Due to the continued threat of the coronavirus, we are sorry to inform you that AACT YOUTHFEST 2021 has been canceled. While we are still as dedicated as ever to celebrating and educating youth in community theatre, the safety of our attendees come first. 
We truly thank you for your support of AACT and your commitment to youth theatre. We still do however, plan to have youth educational programming and networking activities virtually the week of AACTFEST and would love get your feedback on what you would like to see and do! Please send feedback, suggestions, and questions to Chad-Alan Carr at Chad@GettysburgCommunityTheatre.org.
Thank you for your understanding during these difficult times. In the meantime, please stay safe until we can meet again.
---
Check out highlights from AACT YouthFest 2019! 

Academy of Children's Theatre
Richland, Washington, AACT Region IX
Keeping Mr. Lincoln by Sandra Fenichel Asher
Keeping Mr. Lincoln celebrates Lincoln's life through his own words and those of people who knew him. An ensemble of actors—regardless of their own age, gender, or ethnicity—take turns playing Abraham Lincoln and important people in his Kentucky childhood, Indiana youth, and Illinois and D.C. adulthood. The play is the fascinating story of the son of poor uneducated parents who transformed himself into an eloquent orator, a skillful leader, and ultimately, president of the United States of America. What drove him? What inspired him? What fed and supported his remarkable journey? Though we can never fully know the answers to those questions, we "keep" Mr. Lincoln by continuing to explore them. This play is dedicated to doing just that.
Academy of Children's Theatre (ACT) strives to provide educational opportunities in theatre arts for young people of all abilities and levels of interest; to produce quality theatre for and by the young, with appeal to all ages; and to expose people to diverse ideas and cultures through the theatre experience. ACT is located in the southeastern corner of Washington State and runs year-round programing for kids from ages 3 1/2 to 18. ACT has five main stage shows a season, plus one summer showcase, a Spectrum On Stage program, after school, weekend, summer, and yearlong classes and camps.  [academyofchildrenstheatre.org]
Lafayette Theatre Academy, Lafayette Society for Performing Arts
LaGrange, Georgia, AACT Region IV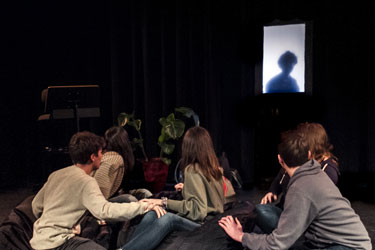 Lockdown by Douglas Craven
In a dark classroom, eight students sit in an "official lockdown," not knowing if it's just a drill or an actual emergency. When a hysterical younger girl bolts from the room and the teacher follows, the remaining students are left alone to decide if it's safer to stay or run.
The Lafayette Theatre Academy (LTA) provides a safe and supportive environment for students of all ages to express their individuality and creativity, while gaining the knowledge and developing the skills necessary to succeed in all areas of the theatrical arts. LTA continuously develops ways for students to use their training, through academy productions, weekly classes, professional instruction, community involvement, outreach programs, and involvement with other performing arts organizations. The education received through LTA extends beyond the stage, benefiting students socially, academically, and professionally. [lsparts.org]
Premier Arts
Elkhart, Indiana, AACT Region III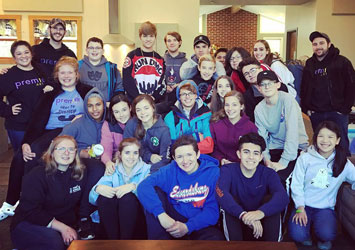 Once Upon a Mattress
Music by Mary Rodgers, book by Jay Thompson, Dean Fuller, Marshall Barer, lyrics by Marshall Barer
If you thought you knew the story of The Princess and The Pea, you may be in for a walloping surprise! Did you know, for instance, that Princess Winnifred actually swam the moat to reach Prince Dauntless the Drab? Or that Lady Larken's love for Sir Harry provided a rather compelling reason that she reach the bridal altar post haste? Or that, in fact, it wasn't the pea at all that caused the princess a sleepless night? Carried on a wave of wonderful songs, by turns hilarious and raucous, romantic and melodic, this rollicking spin on the familiar classic of royal courtship and comeuppance provides for some side-splitting shenanigans.
Premier Arts inspires the imagination and develops the creative spirit of its community. Its focus is on youth, family, and lifelong learning. Premier Arts, the Resident Theatre of the Lerner Performing Arts Center, is comprised of professional staff guided by engaged community leaders serving as the Board of Directors. Premier Arts is a recognized regional leader in providing diverse professional performing arts education and entertainment. Premier Arts instills civic pride, confidence, and character building for everyone engaged in its success. The region supports Premier Arts through attendance, contributions, and volunteerism. [premierarts.org]
The Road Less Traveled Community Theatre Company
Farley, Iowa, AACT Region V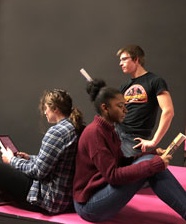 Back Cover by Emily Hageman
The unexpected divorce of Madison's parents relocated her to New York City--a place that she has vowed to loathe. Through incredible coincidence, Madison finds a shoebox full of letters belonging to a young woman named Jessica. A connection is formed that will forever change the course of Madison's life.
The Road Less Traveled Community Theatre Company was founded in 2015 in rural northeastern Iowa with the goal to empower, enrich, and engage community members of all ages through the theatrical arts. The first two seasons were performed in Epworth, prior to settling into their own black box space in Farley in 2017. Now in their fourth season, the company produces five shows a year, including a summer youth show that partners with the summer reading programs of the county libraries. [rltheatre.org]
The Terrace Playhouse Youth Theatre Troupe
United States Army Garrison
Ansbach, Germany, AACT Region X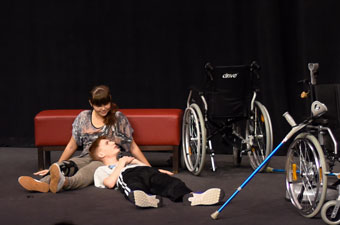 This Side Of Heaven by Don Zolidis
This Side Of Heaven chronicles the struggle of Fever and Chase, two young people in physical therapy. They must learn to accept and adapt to the reality of being disabled for the rest of their lives. Through humor and honesty they find a new sense of themselves in each other.
The Terrace Playhouse is the community theatre for the United States Army Garrison in Ansbach, Germany. The Terrace Playhouse offers entertainment and involvement opportunities for soldiers, their families, retirees, civilian employees, and guests from the host nation. The Terrace Playhouse Youth Theatre Troupe was formed last year by a group of dynamic young people. The goal of the Terrace Playhouse Youth Theatre Troupe is to provide a creative outlet for the young people of the Ansbach military community.
Workshop Theatre
Willis, Texas, AACT Region VI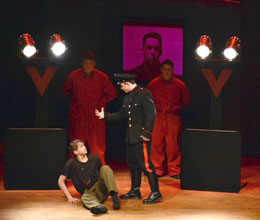 1984 by George Orwell
Adapted by Robert Owens, Wilton E. Hall, Jr., and William A. Miles, Jr.
Orwell powerfully depicts the horrors of man's fate in a society where Big Brother is always watching - where everything that is not prohibited is compulsory. As you watch this play, consider... We now have the means to this end. In the words of George Orwell, "Don't let it happen. It depends on you."
Workshop Theatre started several years ago as a collaboration between agricultural classes and theatre classes at Lynn Lucas Middle School in Willis, Texas. Since then, it has grown into a self-supporting youth theatre that includes students from all over Montgomery County. Workshop Theatre also provides space for small group acting classes in the evenings during the school year. Four students from Workshop Theatre were finalists in the Gulf Coast Film Festival (Houston, TX) screenplay category, and last summer Workshop Theatre performed at the Texas Nonprofit Theatre YouthFest.
---
AACT YouthFest 2019 Adjudicators

AACT YouthFest 2019 presented productions in Gettysburg College's 800-seat Majestic Theater.  YouthFest 2019 featured three experienced adjudicators, whose comments on productions were an educational experience for all participating companies and audience members.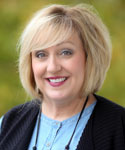 Kristy Meanor has spent a lifetime in community theatre as an actor, director, designer, and producer. For the last 12 years she has served as the Artistic Director for the Wetumpka Depot Players. Serving in past leadership roles with Southeastern Theatre Conference, she currently serves as president of the Alabama Conference of Theatre. Kristy is a recipient of the Marian Galloway Award for her contributions to theatre in Alabama. Performance credits include Jessie ('night Mother), Sister Amnesia (Nunsense), Amanda (The Glass Menagerie), Dotty (Noises Off), and traveling the show At Wit's End as Erma Bombeck. Directing credits, numbering over 100, include Big River, Young Frankenstein, Ring of Fire, Christmas Story, Tuesdays with Morrie, and The Fantasticks. Kristy has traveled productions to the state, regional, and national levels over the last nine years receiving recognitions along the way for top shows and for her work in direction, acting, and design. Kristy has adjudicated high school and community theatre festivals and was named 2018 Citizen of the Year by the Wetumpka Chamber of Commerce for her work promoting theatre in central Alabama.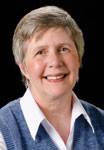 Kathy Pingel was the Director of Education and Youth Programming at the Des Moines Community Playhouse for ten years. She also served as Artistic Director of the Kate Goldman Children's Theatre. She holds a BA in Theatre from Eastern Michigan University, where she studied with Virginia Koste and both an MA in Performance Studies and an MAT in teaching from Northwestern University, where she worked with Frank Galati. Kathy authored AACT's Adjudication Training Curriculum, has facilitated the Adjudication Seminar and the Adjudication Training workshop offered at national levels, and is currently serving as dramaturge for the 2020 AACT NewPlayFest world premiere productions.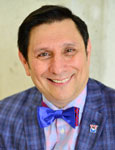 Dennis Yslas has adjudicated for AACT at the state and regional levels and was the alternate adjudicator for AACTFest 2017 in Rochester, Minnesota. His first AACT experience was in 1993 when he stage managed an award-winning production of Six Women With Brain Death, produced by Theatre Arlington. He has judged high school speech tournaments on the state and national levels and is an active judge for Dallas Summer Musicals' High School Music Theatre Awards. Dennis is a member of Actors' Equity Association, the union of professional actors and stage managers. He is the Executive Director for AACT member organization Texas Nonprofit Theatres, Inc. He has been an actor for over 40 years and is an award-winning director in the Dallas/Fort Worth area.
---