Plan now for YouthFest 2023 in Louisville, Kentucky!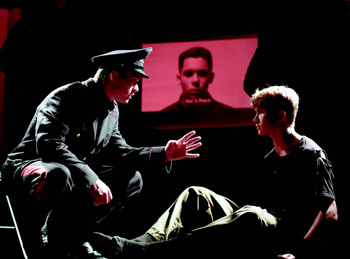 In tandem with AACTFest 2023, AACT is once again presenting a Youth Festival, along with the Youth Conference
Five youth theatre companies were selected to perform at AACTFest 2023, June 12-17, 2023 in Louisville, Kentucky. Youth groups from around the country perform and are adjudicated in an open forum that fosters a learning and educational experience for all. The festival week will also be filled with workshops, activities, and social events. [Photo: Workshop Theatre from Willis, Texas, production of 1984, at AACT YouthFest 2019 in Gettysburg, Pennsylvania. (Photo by Paola Nogueras)]
Below is information on the companies taking part.
Click here for information about our adjudicators.
---
The Terrace Playhouse Youth Theatre Troupe
United States Army Garrison, Ansbach, Germany (AACT Region X)
Death Takes the Train, by D.M. Larson
An empty train car. A group of young people shuffle in and settle into their seats. Then after a pause, the Grim Reaper walks onto the train and sits alone in the train car. The teens now try to figure out what to do next. What would you do?

Ansbach Terrace Playhouse was founded in the 1950s and is part of the U.S. Army Europe Entertainment Program. The theatre serves U.S. soldiers, civilians, retirees, and family members stationed in Ansbach, Germany. The Ansbach Youth Theatre Troupe was founded in 2018 and performed This Side of Heaven at the 2019 AACT YouthFest in Gettysburg, Pennsylvania. For more information, visit their website.
---
Blue Springs City Theatre
Blue Springs, Missouri (AACT Region V)
Mockingbird (Touring Version), adapted by Julie Jensen from the National Book Award-winning novel by Kathryn Erskine
Caitlin has Asperger's. To her the world is black and white; anything else is confusing. Caitlin's brother Devon helped her when things got confusing, but he was killed in a school shooting, and Caitlin's dad is too distraught to help. Caitlin wants everything to go back to normal but doesn't know how.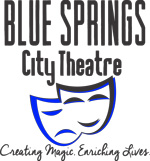 Blue Springs City Theatre is an independent theatre organization celebrating its 36th year of bringing the gift of live theatre to Blue Springs and eastern Jackson County. Its mission is to support and further the performing arts in a welcoming, diverse, and inclusive environment, providing an outlet for artistic expression and enjoyment for all. bluespringscitytheatre.com
.
---
Star Center Theatre
Gainesville, Florida (AACT Region IV)
Once on This Island JR, book and lyrics by Lynn Ahrens; music by Stephen Flaherty
Once on This Island JR. is an adaptation of Hans Christian Andersen's The Little Mermaid. Through almost non- stop song and dance, this full-hearted musical tells the story of Ti Moune, a peasant girl who rescues and falls in love with Daniel, a wealthy boy from the other side of her island. When Daniel is returned to his people, the fantastical gods who rule the island, guide Ti Moune on a quest that will test the strength of her love against the powerful forces of prejudice, hatred and even death.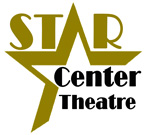 Star Center's Youth Theatre was founded in the summer of 2000 to provide arts education and performance opportunities for a diverse group of youth in the community. The small program was started without any resources or funding, but with a strong desire to expose and provide cultural opportunities to marginalized communities. Over the years the program has expanded to a full year of classes, workshops and performances. The Star Center Theatre and the Founder have received national, regional and statewide awards and recognitions for their work in its communities. starcentertheater.org
---
Theatre33
Bellevue, Washington
(AACT Region IX)
A Game, by Dennis E. Noble
Three people accept an invitation to take part in an experimental game. As the game progresses, we witness the drive that makes each human want to possess more than their neighbors—a drive that causes hatred ... and starts wars.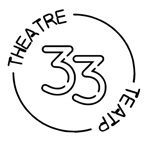 Theatre33 strives to provide quality live productions that speak to the heart of audience members, evoke current social problems and eternal ethical questions, and tackle the complex matrix of human relationships. Since 2013, this bilingual theater has provided a unique platform for transplanted immigrants and next- generation Americans to retain and maintain their connection to history, literature, and language. At the same time, it serves as a cultural hub that unites diverse cultures and ages through the love of dramatic arts. theatre33wa.org
---
Verona Area Community Theater
Verona, Wisconsin (AACT Region III)
Silent Sky, by Lauren Gunderson
When Henrietta Leavitt joins the Harvard Observatory in the early 1900s, she joins a group of women charting the stars for a renowned male astronomer who has no time for the women's theories. This true story explores a woman's place in society during a time of great scientific discovery.

Verona Area Community Theater (VACT) was founded in 1992 with the goal of providing affordable opportunities for children and adults to engage in and enhance their passions for all facets of theatre. Since that time the organization has grown from three productions to 10-12 productions each season. At least five productions are for youth only and in 2022 VACT began a senior theater program, completely cast with actors aged 55 and over. VACT is still run almost entirely by volunteers, from production to administration to cast, but its number-one priority is still to have fun. vact.org
---
Adjudicators

The three experienced adjudicators below will offer comments on each production, providing an educational experience for both participating companies and audience members.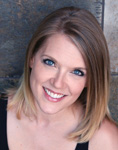 Emily Anderson, Center Stage Theatre, Midland, Michigan (Region III), has performed, directed, and worked backstage for over 50 productions at Midland Center for the Arts and Chicago's 611 Theatre Company. No stranger to the world of AACTFest, she's performed in national award-winning productions of Urinetown the Musical (as Little Sally) in 2011, and Venus in Fur (as Vanda Jordan) in 2017. She loves adjudicating for young artists, having done so for high school one-act productions and forensics at district, regional, and state levels. Emily works in marketing and recruitment for the Department of Theatre and Dance at Central Michigan University. When not at the theatre, she loves spending time with her family, traveling, and rooting for the Green Bay Packers.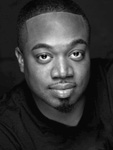 Jereme Raickett works both professionally and with his community as an actor, director, and producer. A graduate of the Douglas Anderson School of the Arts in Jacksonville, Florida, he has worked and toured with various theatre companies as both production manager and assistant director. He has also starred in over 20 productions at Jacksonville's Alhambra Theatre and Dining over the past 14 years. Jereme is currently Artistic Director at the Players by the Sea theatre and also serves as acting and music theatre teacher for local schools and art-focused companies for children and young adults. He is dedicated to enriching his community and inspiring young artists to discover and develop their gifts and talents through training. Jereme is excited and honored to be joining the AACT family as an adjudicator for YouthFest. He looks forward to experiencing all the magic each group will bring to the AACTFest stages.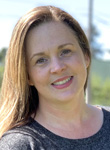 Jennifer York has worked as a director in the Puget Sound area in Washington state for over 20 years, including youth and main stage productions. During that time, she has worked in several capacities for many local theatre companies, including scenic artist, props master, youth educator, and stage manager. Her most recent directing credits are Clue, Inspecting Carol, Matilda, Seussical, and Holmes for the Holidays. As always, she thanks her husband, Blake, and her theatre-loving friends for their continued support of her madcap theatre endeavors. She is excited to be adjudicating for YouthFest this year.
---

YouthFest 2023 is made possible by is made possible in part by a grant from the Jack K. Ayre and Frank Ayre Lee Theatre Foundation. Thanks to this generous support, performing groups may apply for travel and housing funding. Funding awarded based on need and scale.
---
AACT Youth Theatre Conference 2023

The AACT Youth Theatre Conference 2023 will take place in conjunction with AACTFest 2023 and AACT YouthFest 2023 in Louisville, Kentucky. The focus will be on cultivating youth who aspire to be leaders within the art community and providing advanced training in the theatre arts. Participants will be exposed to a line-up of powerful theatre performances from around the country, engage in educational workshops, receive mentoring and shadowing from arts professionals, and take part in activities that are challenging and fun!
For more information, visit the conference page.
---