Has AACT made a difference in your life?   Has AACT contributed to the health and success of your theatre?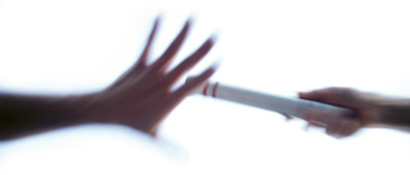 Become a member of the AACT Legacy Society, established by the AACT Endowment Board of Trustees to accept current and planned gifts, give donors designations for their gifts, and clarify how donated funds are managed. 
The focus of the Trustees is to provide for long-term sustainability of AACT's mission, and to support theatre participation in national festivals. As part of the AACT Endowment, AACT Legacy Society funds are managed by the AACT Endowment Board of Trustees, who oversee the investment and growth of the funds. The Mission and Festival funds are separate, with independent investment, spending, and accounting policies.
Help the AACT Endowment continue to make a difference to community theatres across the nation.

With a $5,000 cash donation, pledge, or inclusion of the AACT Endowment as a beneficiary in your estate planning, you can become a member of this visionary society, and your gift will create a legacy that assures sustainability for current and future AACT programs.
You choose the designation of your Legacy gift:

1. AACT Mission & Long Term Sustainability
The mission of AACT is to foster and encourage the development of, and commitment to, the highest standards of excellence in production, management, governance, community relations, and service by community theatres.
This fund will assist in providing leadership and networking opportunities; make available services, publications, programs, meetings, and other activities to meet the needs of nonprofit community theatres; and provide a national voice for community theatre.
2. Festival Support for AACT member companies to participate in AACTFest national festivals
This fund makes the AACTFest biennial national festival of community theatre more accessible to all interested theatres by providing travel expense support.
The AACT Endowment Fund was established in 1985. Since 1991, participating companies of every national festival have received travel grants. 
Become a member of the AACT Legacy Society

For more information, contact:
Quiana Clark-Roland, Executive Director
American Association of Community Theatre
PO Box 101476, Fort Worth, TX 76185-1476
[email protected]
AACT is a 501 (c)(3) charitable organization. Contributions are tax deductible to the extent allowed by law.
---
AACT Endowment Fund Legacy Society Members

Stephen J. Bird*
Sharon Burum
Chad-Alan Carr
James & Nancy Carver*
Susanne Caviness*
Murray & Lori Chase*
Martha Cherbini
Tom & Linda Cowley*
Julie Crawford*
Nick & Karen Credginton
Mary & John Doveton
Nancy & John Eppert*

Craig Gibson
Dennis & Karen Gilmore*
Hale Centre Theatre*
John B. Harper*
Ginger Heath*
Deborah Hertzog
Phillip Horne
Eugene & Susan Irby*
Rick Kerby*
Jon S. & Judy Kerkhoff*
Stephen & Mary Krempasky
Linda M. Lee & Jay A. Isham*

Patty Loftis*
Beverley Lord
Rod & Julie McCullough*
Nick & Karen Credginton
Linda Sue Miller*
William P. Muchow*
JoAnne Nissen
Jill Patchin
Frank Peot*
Kristi & William Quinn*
Jon Douglas Rake
     & Jeffrey A. Stvrtecky*

Carole E. Ries*
Ronald J. & Wanda Coats Schenk*
Chris J. Serface*
H. Harv Thompson*
Louis Wagner
Gary & Janice Walker*
Jim Walker & Jerry Oligmueller*
Robert Wheland & Leslie Stanford*
Ron Ziegler & Kathy Pingel

   

*Founding Member