Crafting (or Re-Crafting) the Mission Statement
"A mission statement one of the most important things a company should do," wrote veteran community theatre consultant Twink Lynch. "It's one of the first things a company should do when it starts out, and it's a good idea to look it over every once in a while as the years go by."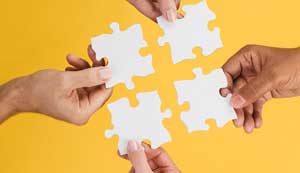 Why is a mission statement important?  For one thing, it crystallizes just why you formed your group in the first place.  It also helps others to know just what you're all about.  It lets company members, your audience and the arts community know what you are and what you stand for.  And as the years go by, it helps newcomers to understand as well.  It also helps keep you on track.  For it's too easy to spread yourself too thin, or to go off in directions for which you're not equipped.
More Help: "Is Your Mission Clear?" -- a sample of the hundreds of articles in the AACT Reference Library that are available to AACT members.
---
Sample Statements

A mission statement or artistic statement is a shared vision of what your company is all about. Here are some examples from around the country.
Waimea Community Theatre, Kamuela, HI  
Mission: To provide an outlet for creative community involvement, while seeking to produce quality entertainment
Raleigh Little Theatre, Raleigh, NC
Raleigh Little Theatre is a nonprofit organization whose purpose is to enrich, educate and entertain our community by providing a superior theatre experience.
Looking Glass Theatre, Providence, RI
The mission of The Looking Glass Theatre is three-fold: First, to create participatory theater, to involve a core group of students physically, emotionally, and intellectually with actors prior to performance to present a collaborative effort. Second: to adapt contemporary prose and poetry to inspire the desire to read. Third: to create original material revolving around social issues and values pertinent to the lives of young people.
San Jose Repertory Theatre, San Jose, CA
San Jose Rep's mission is to stimulate, celebrate and enhance understanding of ourselves and others through the shared experience of live theatre by producing new plays and classics marked by innovative interpretations and a reflection and inclusion of our community and the world in which we live.
Weathervane Community Playhouse , Akron, Ohio
The mission of Weathervane Community Playhouse is to entertain, inform, and educate, thereby enriching the cultural life of the Greater Akron area. Weathervane shall provide area residents the opportunity both to attend and to participate in quality presentations of a cross-section of the finest theatrical works available. Weathervane shall provide education in the theater arts to adults and children. In meeting these goals, Weathervane shall be mindful of the standards of its audiences and shall maintain fiscally sound management.
Cleveland Public Theatre, Cleveland, OH
     The mission of Cleveland Public Theatre is to inspire, nurture, challenge, amaze, educate and empower artists and audiences, in order to make the Cleveland Public a more conscious and compassionate community.
     Cleveland Public Theatre is an alternative performance company with a priority commitment to help develop original theatre artists from our area -- particularly those whose work is experimental in form and/or challenging in content. We are known as one of the nation's leading experimental & political performance venues, sponsoring much dance, music, poetry, and performance art as well as theatre. We sponsor several multi-cultural ensembles and function as an artistic home for dozens of self-producing artists.
     CPT's intent is to utilize the performing arts to make the Cleveland public a more conscious and compassionate community. During this season we hope to inspire in all of us the willingness to explore new ideas and generate dialogues concerning class, the social order and economic justice.
Tallahassee Little Theatre, Tallahassee, FL
The mission of the Tallahassee Little Theatre is to create opportunities for community participation in enriching theatrical experiences. Our focus is on inclusion and quality, giving the public a well-balanced theatrical season, and striving to meet with excellence all of the demands placed on a community theatre.
     TLT will accomplish its mission by:
     A. Continuing to produce eight or more theatrical productions of high artistic quality each year;
     B. Increasing the theatre's impact on and service to the community; and
     C. Generating the necessary resources and efficiently managing those resources in support of the first two goals.
Elgin Community Theatre, Elgin, Il
The mission of the Elgin Community Theatre is:
To produce a broad range of theatrical presentations of the highest possible quality;
To provide hand-on learning experiences in all aspects of theatre production and management;
To provide a program of educational experiences in all aspects of theatre for youth and adults;
To celebrate the achievements of our volunteers and staff;
To provide value for our many valued supporters;
To join with other community theaters for mutual assistance and enrichment.
Central Stage Theatre of County Kitsap, Silverdale, WA
To provide a community-based musical and dramatic performing arts organization for the purposes of:
Presenting quality family entertainment.
Creating opportunities for children and adults to develop talents in all aspects of theatre arts.
Providing recognition and support to encourage the youth of Kitsap County.  
Objectives supporting this mission statement are:
To sponsor approximately five productions per year which will be
predominantly musicals, two of which will be productions for children.
To be recognized as a significant cultural asset by the local
community.
To develop and draw from local talent to the maximum extent possible.
To enhance development of youth in the theatre arts through cooperative
ventures with local schools via workshops and sharing of resources.
To sustain and increase recognition and financial support to talented
youth through scholarships and other means.
Clayton Community Theatre, Clayton, MO
The Clayton Community Theatre is a not-for-profit organization in cooperation with the School District of Clayton and City of Clayton, whose membership includes any person interested in its objectives, which are to:
Provide fun and entertainment to the community in a theatrical venue;
Express artistic, civic and educational abilities and interests in our community;
Provide quality entertainment through theatrical productions;
Showcase local talent; and
Bring an enjoyable theatrical experience to our community.
Huntington Theatre, Boston MA
The Huntington Theatre Company engages, inspires, entertains and challenges audiences with theatrical productions that range from the classics to new works; we train and support the next generation of theatre artists; we provide arts education programs that promote life-long learning to a diverse community; and we celebrate the essential power of the theatre to illuminate our common humanity.