Insights from the Experts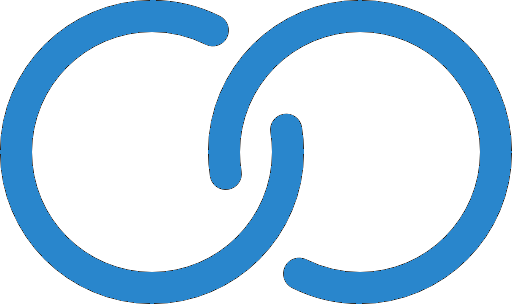 AACT's Industry Connections delivers live 30-minute online presentations from major theatre resource providers, showcasing their services and highlighting how they are supporting theatre makers during this difficult time. You'll get the facts you need to make important decisions.
Sessions are scheduled for the second Wednesday of each month
2:00 pm - 2:30 pm (Eastern)  |  1:00 - 1:30 pm (Central)  |  12:00 - 12:30 pm (Mountain)  |  11:00 am -11:30 am (Pacific)
>> Scroll down for videos of recent presentations
---
Coming Up

| | | |
| --- | --- | --- |
|   | Watch for upcoming Industry Connections, coming soon! |   |
---
Videos of Recent Presentations
(click on company/topic name to view)
>> MTI/Lively McCabe
A presentation on May We All—the Country Music Jukebox Musical, featuring a score of hit songs from both contemporary and classic country stars, such as Bon Jovi, Brooks & Dunn, Johnny Cash, Kenny Chesney, Florida Georgia Line, Miranda Lambert, Reba McEntire, Kasey Musgraves, Jennifer Nettles, Dolly Parton, Chris Stapleton, The Chicks, Keith Urban, and many more, this new musical is dazzling broad family audiences from coast to coast.
>> Broadway Media
This presentation by Broadway Media's Community Manager, Melissa Kratish, reviews the company's resources and how they can benefit community theatres--including discounts available to AACT Members.
>> Upstage
How using Upstage's software can save time and money by using one digital tool designed for the stage.  Company founder founder, Victor Gulley will go over stage & house manager reports, jobs for production team members, submissions, auditions and rehearsals.   Plus, he will show how the tool makes it easy to manage your theatre.
>> Parting The Curtain: Behind the Scenes and Coming Attractions at Arts People
Arts People is a ticketing, fundraising and database solution designed and priced specifically for smaller and mid-sized arts organizations. Presenter Jon Bailey is a 25-year ticketing industry veteran. He has been with Arts People for over a decade, but has also worked for other ticketing software providers and is a former box office manager in performing arts.
>> Introducing InsideGuide
"The only digital program book you'll ever need," a presentation by David Dombrosky, Chief Marketing Officer, InstantEncore.  Over the past two years, arts organizations have examined every aspect of their operations for new ways forward - from providing safer experiences to generating revenue and reducing expenses. This has led to a growing shift from printed programs to digital program books. Join this presentation for a closer look.
>> Reimagining the Video Projection as an Affordable Resource for Theatre
A presentation by Founder Quentin Sanford
Broadway Media's team is dedicated to breaking down barriers to theatre making and giving access to world-class resources regardless of space, place, or budget.
>> Fall Back Into Theatre with Music Theatre International
A presentation by John Prignano, Chief Operating Officer & Director of Education and Development
Fall is the perfect time to plan your upcoming season, and we hope you'll join us to get the inside scoop on the newest shows available for licensing and to learn more about our innovative theatrical resources. From apps to help rehearse and perform your show's score to customizable social media marketing assets, MTI's resources make an impact no matter where you are on your theatrical journey. This is a great opportunity to talk with the MTI team about selecting the right shows and resources for your theatre.
>> Subplot Studio: Creating beautiful, effective artwork for musicals and plays.
A presentation by Founder & CEO Jimmy apRoberts
Subplot Studio offers professionally designed, license compliant artwork and marketing resources that make promoting your musical or play easier than ever. apRoberts will talk about the evolution of the company, its product offering, and discuss pain points in both marketing and promotion.
>> Ludus: Web-based Tools to Power Your Organization
As thousands of arts organizations are finally coming out of the pandemic, they are in need of something that reduces costs, removes complexities in their existing structures, and allows them to rebuild through flexible, easy-to-learn tools. These are the tools offered by Ludus. Join CEO Zachary Collins for a discussion of the power of web-based tools to run your performing arts organization with an emphasis on ticketing, marketing, fundraising, and patron management too
>> Broadway Licensing: "Community Theatre: Fact or Fiction," plus news and updates
Broadway Licensing continues to expand its catalogue of plays and musicals, with the acquisition  of Dramatists Play Service, Playscripts, and the recently acquired StageRights Inc., Broadway Licensing has become an emerging leader in theatrical licensing. Amateur Licensing Director's Jennifer Isaacson and Zach Dulli provide AACT members with an update on Broadway Licensing, an exclusive preview on newly acquired titles and more.
---