From AACT's theatre resource partners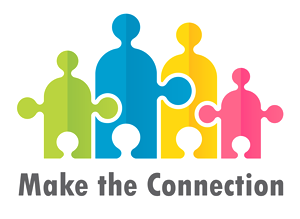 AACT's Industry Connections delivers live 30-minute online presentations from major theatre resource providers, showcasing their services and highlighting how they are supporting theatre makers during this difficult time. You'll get the facts you need to make important decisions.
All sessions: 2:00 pm - 2:30 pm (Eastern), 1:00 pm - 1:30 pm (Central), 12:00 - 12:30 pm (Mountain), 11:00 am -11:30 am (Pacific)
>> Videos of previous presentations
---

Wednesday, November 11
ThunderTix
Event ticketing software for a new world. Automated seat spacing applied as purchases are made keeps everyone socially distanced. Seat maps provide contact tracing to comply with safety regulations.  Integrated virtual events allows patrons to enjoy from home.
   >> Register on Zoom (session is free)
---

Wednesday, December 2
Arts People
Offering complete ticketing and fundraising software on the web, Arts People's software is developed by and for people who recognize the positive power of the arts.
   >> Register on Zoom (session is free)
---

Wednesday, December 16
Stage Rights
Stage Rights is one of the leading independent theatrical publishers in the United States, providing stage performance rights for a wide range of plays and musicals to theater companies, schools, and other producing organizations across the country and around the world. As a licensing agent, Stage Rights is committed to providing each producer the tools they need for financial and artistic success.
   >> Register on Zoom (session is free)
---
Videos of Previous Presentations

(click on company name to view)
Broadway on Demand
This session includes information on ShowShare, a new, one-of-a-kind interface that allows middle school, high school, college, community and professional theatre productions to stream their productions to their audiences and beyond. With a current viewership of 100,000 subscribers in 92 countries, ShowShare helps theatres expand their audiences and generate new revenue. Also in the presentation is the Preferred Partners Program, in which theatres can sign up to help market exclusive high-end streaming theatre to their patrons, and share in the revenue. Finally, a look at Broadway Access, which allows students and professional artists to experience essential master classes and top performer training by the industry's best, with over 250 episodes of content, featuring more than 100 Broadway icons. Access a full suite of exclusive Broadway education content, including programs on acting, dance, producing, directing, audition technique, accent courses, business coaching, performer focused fitness and more. Presenter Tralen Doler is Vice President of Broadway On Demand, and serves on the Advisory Board for the New York Theatre Barn and is a proud member of the National Alliance for Musical Theatre. [10/28/2020]
Music Theatre International
MTI's Chief Operations Officer and Director of Development and Education, John Prignano, in an informal session about licensing and producing shows during this new and challenging time. John will discuss MTI's new streaming platform, answer important questions about MTI's policies, and provide guidance on streaming your next MTI show.   [10/14/2020]
    >> Register on Zoom (session is free)