Valuable Insights from the Experts
From AACT's theatre resource partners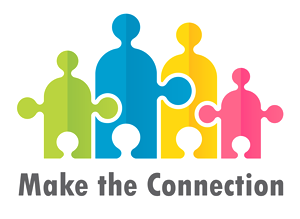 AACT's Industry Connections delivers live 30-minute online presentations from major theatre resource providers, showcasing their services and highlighting how they are supporting theatre makers during this difficult time. You'll get the facts you need to make important decisions.
All sessions: 2:00 pm - 2:30 pm (Eastern), 1:00 pm - 1:30 pm (Central), 12:00 - 12:30 pm (Mountain), 11:00 am -11:30 am (Pacific)
>> Videos of past presentations
---

March 10: Dramatists Play Service -- News and Q&A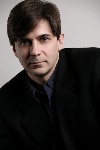 Presenter Craig Pospisil is the Vice President for Acquisitions and the longtime Director of Nonprofessional Rights at Dramatists Play Service, one of the premiere play publishing and licensing houses in the world, representing over 4500 plays, including many of the most significant plays of the past century.  He is the editor of the monologue books Outstanding Men's and Outstanding Women's Monologues, Volumes 1 & 2, the anthologies Outstanding Short Plays, Volumes 1, 2, 3 & 4, and two collections of previously unpublished short plays by William Inge, The Apartment Complex and Somewhere in America.  Craig is also an award-winning playwright and filmmaker. He is the author of the plays Months on End, The Dunes, Life is Short, and Somewhere in Between, all published by DPS, and new works The Poles of Inaccessibility and Water/Music. Craig has written over 60 short plays, as well. [Visit DPS website]  |  [Visit Craig's website]
---

March 24: Onstage Publications
Audience Access is a beautiful digital program book that uses texting to connect you directly to your patrons, all in an easy to use platform.  [Visit website]
     >> Register on Zoom (coming soon)
---
Videos of Recent Presentations
(click on company/topic name to view)
>> BINGO - A Winning New Musical
Written by Michael Heitzman, Ilene Reid & David Holcenberg, Bingo (the winning new musical) had a very successful Off-Broadway run, and has been produced to great acclaim all around the world…from America to Japan - from Canada to Australia. This fun-loving musical is about a group of die-hard bingo players who stop at nothing to miss their weekly game.  In between the number calling, strange rituals and fierce competitions, love blossoms and long lost friends reunite--and the audience gets to play along! One reason for its popularity is the cast-size flexibility--you can present the show as written for 6 women and 1 man, or you can expand it for a large scale musical if you choose. Three-piece orchestration or tracks are available, as are streaming rights. This entertaining Industry Connections presentation provides fun of its own, and a chance to ask questions of the show's authors. [Visit Bingo website]
>> Blackmagic Design
Bob Caniglia, Director of Sales Operations, Americas, provides information on Blackmagic Design's line of ATEM Mini switchers, all specifically designed for live streaming. There are three models: ATEM Mini ($295), ATEM Mini Pro ($595) and ATEM Mini Pro ISO ($895). Each model has four standards converted HDMI inputs, USB webcam out, audio mixer with EQ and dynamics, 2D DVE, transitions, green screen chroma key, 20 stills for titles, and more.  Bob will explain the features of each, so that you can make the best choice for your particular needs. Blackmagic Design creates the world's highest quality video editing products, digital film cameras, color correctors, video converters, video monitoring, routers, live production switchers, disk recorders, waveform monitors and real time film scanners for the feature film, post production and television broadcast industries. [Visit Blackmagic Design's website]
>> Costume Inventory Resources (with ideas for props & sets, as well)
Margaret Messick, Owner-Designer of Costume Inventory Resources, will be demonstrating the Theatre Inventory Database and how it can help theatres.  She will be showing examples of the inventory tags and labels, explaining how using an inventory system in your theatre's costume or props/sets shops can help you (1) Itemize what you have – the number of costume pieces / props/sets with descriptions, photos and cost and replacement costs; (2) Create an efficient rental system to rent items to schools or other theatres – with receipts for the customer, reports to track what has been rented and a quick check-in system;l (3) Share data and photos of your costumes / props/sets with designers or others who cannot visit the shop; (4) Create Asset Management reports for insurance and administrative purposes; and (5)    The tags and labels on the costumes/props will not only identify your theatre as the owner but also have a unique sequential number and barcode to make it easy to look up an item or rent it. Costume Inventory Resources is here to help theatres get organized.  We have inventory database software specifically designed for Costumes, Props/Sets, Wigs, Jewelry, Lighting and Sound Equipment, Tools and more.  We print customized inventory tags and labels to go on / in your costumes, props/sets, and equipment.  The business has been here for 10 years and has over 1200 customers in 25 countries with almost 900 installations of the databases.  We have printed over 2 million tags and labels.  Most of our customers come back to order 3 and 4 times – adding more software modules and tags/labels.  Our customer service is second to none – we are available by phone, email, Zoom and can log into your computer to help you.  Our goal is to help you get your collection inventoried and make your theatre run smoothly. [Visit website]
>> Dan Goggin, creator of Nunsense, on Saving Live Theatre
Dan Goggin has written the scores for the off-Broadway production of Hark! and the Broadway production of Legend.  He received the 1986 Outer Critics' Circle Awards given to Nunsense for Best Musical, Best Book, and Best Music.  Nunsense and Nunsense II, both starring Rue McClanahan have been recorded for Television as well as Nunsense Jamboree at the Grand Ole Opry with Vicki Lawrence.  Nunsense A-Men! opened in New York in 1998. Nuncrackers: The Nunsense Christmas Musical toured with Dody Goodman and was made into a TV Special starring Rue McClanahan with guest star John Ritter, and received an Emmy nomination for Best Musical Score.  Meshuggah-Nuns: The Ecumenical Nunsense   premiered in 2002.  The all-star tour of  Nunsense starring Kaye Ballard, Georgia Engel, Mimi Hines, Darlene Love and Lee Meriwether marked the 20th anniversary of the original show. Nunsensations! The Nunsense Vegas Revue opened in Minneapolis in 2005.  2009 brought Nunset Boulevard: The Nunsense Hollywood Bowl Show to the stage as well as the "one nun" musical, Sister Robert Anne's Cabaret Class. Last season Dan's "non-nun" musical, Johnny Manhattan, premiered at Meadow Brook Theatre in Michigan. Currently a Nunsense TV Series is in the work. Dan's presentation will include special offers for attendees. [www.nunsense.com]
>> Stage Rights
Roger Bean, President, Stage Rights, will introduce the newest titles from Stage Rights, show the best way to find streaming titles on the Stage Rights website, and answer questions about how Stage Rights can help theaters plan ahead for future seasons. During the webinar we will give out a special discount code for online streaming licenses.  In addition, Mr. Bean (who is also author of The Marvelous Wonderettes series) will unveil some exciting new initiatives: The Wonderettes Challenge, an online singing and video challenge for actors across the country; The New Voices Project, a program to introduce exciting new voices to the American theatre landscape; and The Jukebox Project, which will bring new direct-to-licensing jukebox musicals to theaters around the country (with amazing savings for theaters as well)
>> ArtsPeople
Jon Bailey, Director of Sales, for Arts People (a NeonOne company), explains its robust ticketing, fundraising, membership, class registration & database platform, designed and priced specifically for community theatres and small arts organizations. Jon has been with Arts People since 2011, and attended AACTFest since 2015. A self-proclaimed "ticketing geek," Jon is also involved in theatre in the San Francisco Bay Area.
>> ThunderTix
It's event ticketing software for a new world. Learn how automated seat spacing is applied as purchases are made, to keep everyone socially distanced. Seat maps also provide contact tracing, to comply with state or local safety regulations.  In addition, integrated virtual events allows patrons to enjoy from home. Serving clients since 2005, ThunderTix aims to help small staffs with automated processes such as social distance seating, lobby flow control, show reminders, and mass email, all within a single platform that saves time and money.   Presenters: Dawn Green & Stacy Chapman. With more than 20 years in computer engineering, Dawn's primary role at ThunderTix has been in distilling client ideas into technical directions for the engineering team, or conversely, breaking down technical topics into layman's terms. As founder and CEO, Dawn's proud of the entire team behind the software that has created fans worldwide. Stacy is a managing partner at ThunderTix. Her 17-year tenure has had her serve in a variety of roles, from sales and marketing, to product management. [11/11/2020]
>> Broadway on Demand
This session includes information on ShowShare, a new, one-of-a-kind interface that allows middle school, high school, college, community and professional theatre productions to stream their productions to their audiences and beyond. With a current viewership of 100,000 subscribers in 92 countries, ShowShare helps theatres expand their audiences and generate new revenue. Also in the presentation is the Preferred Partners Program, in which theatres can sign up to help market exclusive high-end streaming theatre to their patrons, and share in the revenue. Finally, a look at Broadway Access, which allows students and professional artists to experience essential master classes and top performer training by the industry's best, with over 250 episodes of content, featuring more than 100 Broadway icons. Access a full suite of exclusive Broadway education content, including programs on acting, dance, producing, directing, audition technique, accent courses, business coaching, performer focused fitness and more. Presenter Tralen Doler is Vice President of Broadway On Demand, and serves on the Advisory Board for the New York Theatre Barn and is a proud member of the National Alliance for Musical Theatre. [10/28/2020]
>> Music Theatre International
MTI's Chief Operations Officer and Director of Development and Education, John Prignano, in an informal session about licensing and producing shows during this new and challenging time. John will discuss MTI's new streaming platform, answer important questions about MTI's policies, and provide guidance on streaming your next MTI show.   [10/14/2020]
---