Convenient, relevant, informative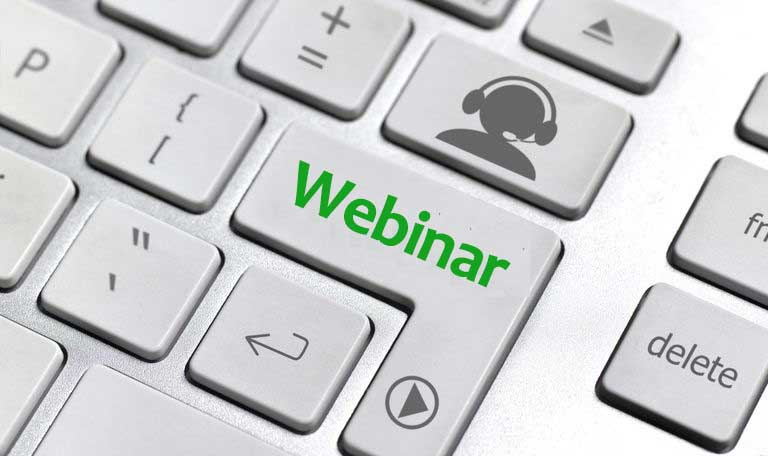 AACT webinars are presentations or workshops, transmitted over the Web, using a video conferencing app, and featuring knowledgeable experts. In many cases, participants may submit questions to the presenters in advance of the webinar itself. 
In fall 2020, AACT began offering a series of online courses for actors, directors, theatre educators, and administrators, with an emphasis on enhancing skills and expanding perspective.  These affordable webinars will continue in 2021, delivering superior professional/vocational development with no travel costs. Participants interact directly with artists, practitioners, educators, and consultants on crucial topics to enhance expertise and knowledge in all aspects of theatre making.
AACT also offers these online programs. Click links to learn more!
Industry Connections - Free, live 30-minute presentations from our theatre resource partners, showcasing services and how they support theatres during this difficult time. Presentations are recorded and available for viewing. 


>>

Coming Wedneday, Jan. 6: Dan Goggin, creator of Nunsense, on saving live theatre. More information here.
AACT-Member Roundtables - Exclusive online Roundtables, for inspiration, ideas and expertise on a wide range of topics.
Previously Recorded Webinars - Archive of webinars--many of which deal with COVID-19 issues. 
Watch for another Webinar Series in 2021!
---
Our Fall 2020 Offerings

Friday, October 9
Theatre Inclusion: Actors with Autism
---
Friday, October 16
Stage Combat Without Fear: A Safe Approach
---
Thursday, October 22
The Inside Story:  Successful Playwriting
---
Friday, October 30
Traffic Secrets That Will Grow Your Theatre's List & Following
---
Friday, November 6
Senior Theatre: Cool Stuff Older Adults Can Do Theatrically--on stage, backstage, and in the community
---
Thursday, November 12
How to Begin a Preschool Participatory Theatre Performance Series
---
Thursday, November 19
Consent Culture & Theatrical Intimacy
---
Friday, November 20
Singers! Steps to Strengthen Your Vocal Muscles
---
Tuesday, November 24
"I Really Need This Part": Preparing for a Musical Audition
---
Thursday, December 3
Upcycling and Reducing Cost of Sets Through Purposeful Design
---
Thursday, December 10
Directing: Practical Steps for Coaching Beginning Actors When Meisner Just Won't Do
---
Thursday, December 17
Yes, and… (Now What?): Improve Your Improv
---
<< Return to top >>