Convenient, relevant, informative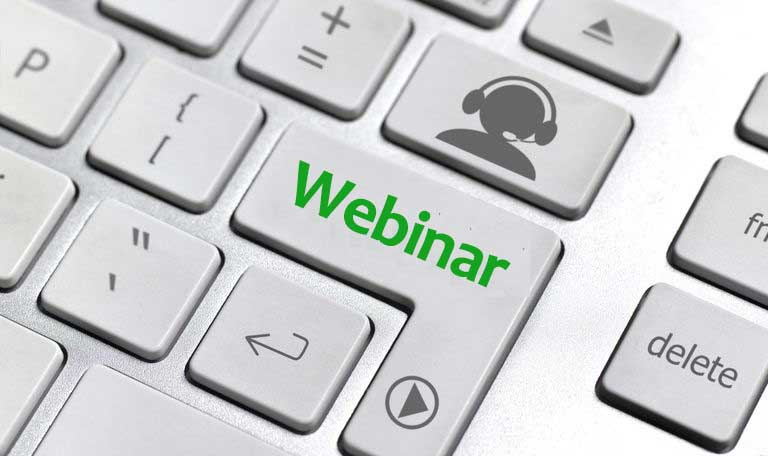 AACT webinars focus on enhancing theatre-related skills and expanding perspective.  These low-cost webinars deliver superior professional/vocational development with no travel costs. Participants interact directly with artists, practitioners, educators, and consultants to enhance expertise and knowledge in all aspects of theatre making.
AACT also offers these online programs. Click to learn more!
Fall Webinar Series
AACT once again offers its Fall Webinar Series, beginning September 16. Over the past year, participants have expressed gratitude and excitement over our expanded educational programming for both members and non-members.
The AACT Fall 2021 Webinar Series offers arts enrichment courses for actors, directors, theatre educators, and administrators, with an emphasis on enhancing skills and expanding perspectives. These affordable education webinars deliver superior professional/vocational development with no travel costs. Participants learn by interacting directly with artists, practitioners, educators, and consultants.
The full series of seven sessions begins in September and ends in December. Each session offers 1 to 1.5 hours of streaming webcast that includes a live discussion with the presenter, video demonstrations, and presentation materials.
Enjoy a user-friendly, convenient format and the opportunity to gather safely as a group, or to participate individually from home
AACTEd hours are awarded for the completion of our online courses
All sessions are recorded, and attendees will have access to the presentation for 30 days afterward.
Per-session registration: AACT members, $15; non-members, $20
>> AACT Member Pick & Choose        >> Non-Member Member Pick & Choose      
---
Presentations


Kamishbai (Japanese Paper Theater)
Presenter: April Cochran
Cancelled (originally scheduled for October 28)
 

New Play Festival: How to Begin
Presenter: Trinity Bird
November 11, 2021, 2:00 pm (Eastern)
The Sauk, located in Jonesville, Michigan, established their annual Plays-in-Development series in 2015. Trinity Bird explains how, each season, three-four unpublished plays are workshopped with the help of local actors who collaborate with a director and the playwright. The process ends with a public staged reading followed by an audience talkback session. Playwrights leave the process with feedback from a director, actors and audience.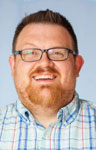 Trinity Bird serves as Executive Director at The Sauk in Jonesville, Michigan. Trinity studied theatre at Grand Valley State University, where he was a four-year Shakespeare Scholar, and received the University's highest artistic honor, The Alexander Calder Scholarship. He created, directed, and produced the company's Living Room Monologues during the 2020 stay-at-home mandate. The series can be found at thesauk.org/monologues.html
 
>> AACT Member Pick & Choose        >> Non-Member Member Pick & Choose

Using Artistic Collaboration to Enhance Cultural Understanding
Presenters: Katy Merriman & Tiffany Johnson
December 2, 2:00 pm (Eastern)
Katy Merriman and Tiffany Johnson recently collaborated by pooling talent and resources for their first "CoPro," A Love Offering by Jonathan Norton. This webinar recounts their experience while offering advice for creating new bridges to diversity, equity and inclusion.

Katy Merriman is the Artistic Director at Des Moines Playhouse in Des Moines, Iowa. She has been an active member of the local theatre community since moving to Des Moines in 2013. Prior to her time in Des Moines, Katy worked with numerous theatres as a performer, director, and administrator. She has a Bachelor's of Music from Butler University, in Indianapolis, Indiana.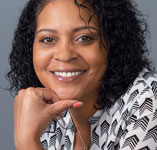 Tiffany Johnson is the Artistic Director at Pyramid Theatre Company in Des Moines, Iowa. In August 2015, she was a founding member of Pyramid Theatre Company, which was established to serve as a gateway to the arts and to enhance the experience by illuminating the presence of Black artists, and providing opportunity for more diverse artistic expression
>> AACT Member Pick & Choose        >> Non-Member Member Pick & Choose

Psychological Dramaturgy
Kathy Pingel and Dr. Caitlin Powell
December 9, 2021, 2:00 pm (Eastern)
Traditional dramaturgy in community theatre is research to reveal the historical context of a play. What are the manners and dress of the time?  Do words have a different meaning in the play's timeframe?  What is the political climate?    Dr. Caitlin Powell, Psychology Department Head at St. Thomas More in Covington, Kentucky, has developed a method of research that assists the actors in understanding why they may make decisions based on psychological principles.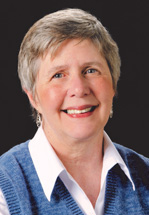 Kathy Pingel was the Director of Education and Youth Programming at the Des Moines Community Playhouse for 10 years, until her retirement in 2015. She also served as Artistic Director of the Kate Goldman Children's Theatre. She holds a B.A. in Theatre from Eastern Michigan University, an M.A. from Northwestern University in Performance Studies, and an M.A.T. from Northwestern, as well. Since leaving the Des Moines Playhouse, Kathy has directed and taught in Kentucky, Oregon, Michigan, Iowa, Florida, Oklahoma and Ansbach, Germany. Kathy's newest role is Dramaturge for AACT's NewPlayFest.

Dr. Caitlin A. J. Powell received her doctorate in experimental psychology from the University of Kentucky in 2010. She has taught at Georgia College and State University, St. Mary's College of California, and, most recently, Thomas More University, where she is Chair of the Psychology Department. Caitlin has a lifelong love of theater, and has had extensive experience as a volunteer at the Des Moines Playhouse.
 
>> AACT Member Pick & Choose        >> Non-Member Member Pick & Choose
---
Previous Presentations


Viewpoints
Presenter: Marina Bergenstock 
September 16, 2021, 2:00 pm (Eastern)
Viewpoints is an improvisational directing technique, created by Mary Overlie and developed and popularized by Anne Bogart. It provides a way to think about movement, gesture and how the body is used to create meaning.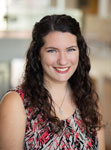 Marina J. Bergenstock is a Ph.D. student in the Theatre and Performance Studies Department at Stanford Universityy. She has a B.A. and B.S. from Penn State University, and received her M.F.A. in Directing from the University of Iowa. She is the co-host of Kunafa and Shay, a podcast produced by HowlRound Theatre Commons. Bergenstock is also a member of Silk Road Rising's Polycultural Institute. She has trained with the SITI Company and in the Kennedy Center Directing Lab. Prior to beginning her Ph.D, she was a Visiting Assistant Professor at Beloit College for three years. Her work has been published in MATC's Theatre/Practice, Eumenica, and in Arab Stages. 

Theatre-Based Programming in Senior Care
Emma Shafer
September 30, 2021, 2:00 pm (Eastern)                    
Emma Shafer is using her theatre background to work with senior citizens in a nursing home.  They are learning about their voices, bodies and imaginations just like all actors, but with a special sensitivity to working around their limitations.  Emma never discounts their ability to grow, and finds she is learning as much as she is teaching.  The exercises and activities she has put together are based in improv, movement, and other skills gathered as a professional actress.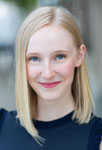 Emma Shafer is an actor currently based in Seattle. She received her B.A. in Theatre from Butler University, as well as additional training with SITI Company and the Moscow Art Theatre School. She enjoys collaborative projects that explore stories through new lenses. Her newest endeavor is developing and facilitating theatre-based programming for senior citizens, which forms the basis of this presentation.