Unlock your theatre's potential—and yours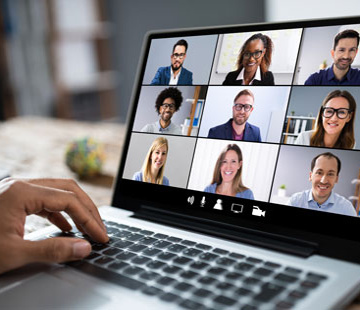 AACT offers a newly curated collection of virtual educational programs focusing on directing, design/tech, dramaturgy, education & youth programming, management, marketing & community outreach, and more.
Each program in our AACT Webinars offers a unique format, but all are designed to benefit theatre organizations and individuals, regardless of location or budget size:
Interested in being part of a Roundtable panel or teaching a Virtual Masterclass? Have questions about any of our AACT Webinars? Contact AACT Education Coordinator David A.VanCleave.
---
Upcoming Presentations


All events begin at 2:00 pm (Eastern) / 1:00 pm (Central) / 12:00 pm (Mountain) / 11:00 am (Pacific).

 

 

---

Oct. 5: Script Club
The Curious Incident of the Dog in the Night-Time
Winner of the 2013 Tony Award® for Best Play

---

Oct. 17: Roundtable
Fundraising: The Donor's Buffet
Best practices in providing multiple ways to reach donors.

 

---

Nov. 2: Virtual Masterclass
So You Want to Renovate a City Block of Old Buildings Into a Theatre Campus (Without Any Debt): A Capital Campaign Case Study
Presented by Michael Cochran, Executive Director, Market House Theatre
Topics include fundraising, construction oversight, and hard lessons learned.

---

Jan. 4: Virtual Masterclass
Introduction to Intimacy Choreography
Presented by Elaine DiFalco Daugherty

 

---

March 7: Virtual Masterclass
Don't Let the Door Hit You on the A**! - A Guide to Succession Planning
Presented by David R. Kilpatrick, Executive Director, Des Moines Community Playhouse
Learn how, with proper planning, Change can mean Opportunity.