For significant contributions to community theatre
The designation "AACT Fellow" is bestowed upon members of AACT who over a period of years have contributed significantly to the idea and ideal of community theatre, and to AACT.

Nomination and election to this select group is the responsibility of the current Fellow membership.

Awards are presented in odd years, with 2021 the most recent.
AACT Fellows for 2023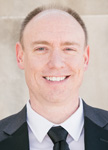 Michael D. Fox (South Jordan, Utah) attended Southern Utah University on a performance scholarship after winning the Sterling Scholar in Speech and Drama. He received a Bachelor of Science in Business Finance degree from the University of Phoenix. After several years managing medical facilities, he fell back into theatre playing in The Music Man at Hale Centre Theatre in 2002. By the end of the run, he had a job in the office. He worked as Box Office manager for some time and helped create the consolidated role of Director of Operations, taking responsibility for all customer service, financial control and reporting and general operational management with roles in programming and marketing. He became COO in the spring of 2016. He created the international award winning behind-the-scenes video series HCT RAH. He currently serves as Treasurer on the AACT Board of Directors, as well as representing HCT as an associate member of the National Association for Musical Theatre (NAMT). He has been President of the local chapter of INTIX, Intermountain Ticketing Professionals.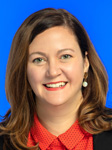 Sara Phoenix (Tulsa, Oklahoma) has served on AACT committees since 2009, including Workshop, Education, and Festival Adjudication. She was elected to the AACT Board in 2013 and re-elected in 2016. She has chaired the Education Committee for the past five years, and also serves as a member of the Executive Committee. Sara was co-facilitator of AACT's first Youth Summit in 2015 and continues to provide guidance to AACT's growing youth programs. She guided the creation of AACT's first Youth Festival in 2017, allowing youth and adults to mix and learn from each other at the AACTFest National Festival. Sara's leadership with the 2017 National Festival was also instrumental in organizing a Youth Leadership Conference, a Monologue Competition, expanding the AACTFest Design Competition, bolstering festival workshops, and revitalizing a "kindred groups program" into AACTChats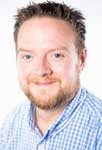 Chris Serface (Tacoma, Washington) was raised in the Pacific Northwest (Olympia), where he discovered the theatre at an early age and became involved with the local community scene.  At 17, he became the youngest board member of Capital Playhouse in Olympia, Washington, and helped that organization grow from a seasonal production schedule to year-round programming.  During his educational and professional career, he has traveled throughout the West, working closely with many theatres as an actor, technician, director, musician, volunteer, or board member (sometimes all of them at the same time).  In his previous professional experiences he served as Company Manager for Capital Playhouse, where he implemented and developed a Human Resources program, oversaw the reorganization of their accounting practices, developed a Community Outreach program, oversaw Profit & Loss management, and ensured patron retention.  In his five years as the Director of Education at Tacoma Musical Playhouse he developed a year round curriculum. He sits on the board of the Washington State Community Theatre Association as its Secretary (www.wscta.org) and served as a member of the AACT Board of Directors, including a term as AACT President.
---
2021

Bob Frame (Skaneateles New York)
Kristofer Geddie (Venice, Florida)
Jon Skaalen (Stillwater, Minnesota)

2019

John Davis (Evergreen, Colorado)
Bob Kafka* (Wauwatosa, Wisconsin; posthumous)
Lynn Nelson (Tupelo, Mississippi)

2017

Ron Cameron-Lewis (Mississauga, Ontario, Canada)
Lori Chase (Venice, Florida)
Nancy Eppert (Independence, Missouri)
Sue Ellen Gerrells (Alabaster, Alabama)
Stephen F. Krempasky (Knoxville, Tennessee)
Linda Miller (Prescott, Arizona)
Kathy Pingel (North Port, Florida)

2015

Scott Bloom (Silver Spring, Maryland)
Eugene Irby (Artesia, New Mexico)
Rick Kerby (Bradenton, Florida)
Beverley Lord (Foxborough, Massachusetts)
Dave Sheppard (Maynard, Massachusetts)
Jim Walker (Bath, South Dakota)

2013

Tom Cowley (Ponca City, OK)
Penelope Notter (Grand Rapids, MI)
Kristi Quinn (Dakota City, NE)
Gary Walker (Grand Rapids, MI)
Patricia White (Amherst, NH)

2011

   Kay Armstrong (Dallas, TX)
   Dennis Gilmore* (Athens, TX)
   Ginger Heath (Charlotte, NC)
   Tim Jebsen (Midland, TX)
   Sherman Ward, Jr.* (Alexandria Bay, NY)

2009

   Murray Chase (Venice, FL)
   Mary Doveton (Lawrence, KS)
   Annette G. Procunier (Ontario, Canada)
   Carole Ries (Topeka, KS)

2007

   Morrie Enders (Kalamazoo, MI)
   Linda Lee (Fort Worth, TX)
   Kathie Maldonado (Alto, NM)
   Jim Sohre (US Army, Heidelberg, Germany)

2005

    Joanne Berry (Bay City MI)
    Bill Muchow* (Minneapolis, MN)
    Hal Robinson* (Royal Oak, MI)

2003

    Mary Britt* (Ocala, FL)
    Jill Patchin (Grand Rapids, MI)
    Jack Phillips (Western Springs, IL)
    John Sullivan (Sioux City, IA)
    John Wills* (Spokane, WA)

2001

    Rod McCullough* (Lancaster, PA)
    Donna Norberg (Minneapolis, MN)
    Stephen Peithman (Davis, CA)

1999

    Harv Thompson (Madison, WI)

1998

    Jimmy Vaughn* (Oklahoma City, OK)
    Norm McPhee (Racine, WI)

1997

    Mimi Gregg* (Haines, AK)
    Sandra Karnack (Minot, ND)
    Shirley Cockrell (Oneida, NY)

1996

    Julie Crawford (College Station, TX)
    Michael Fortner* (Memphis, TN)
    Norm Small (Winter Haven, FL)

1995

    Ron Ziegler (Des Moines. IA)
    Don Bachmann (Midland, TX)

1994

    Jon Kerkhoff (Omaha, NE)
    Marilyn Pool Allen (Midland, TX)

1993

    Frank Peot (Sun Prairie, WI)
    Angus MacPherson* (Palm Beach, FL)

1992

    Betty Wills* (Spokane, WA)
    John Viars (Des Moines, IA)

1991

    JoAnne Nissen (Racine, WI)
    Enid Holm* (Odessa, TX)

1990

    Ginny Winsor (Omaha, NE)
    Al King* (Clinton, IA)
    Elise King (Clinton, IA)
    L. Ross Rowland* (Muncie, IN)

1989

    Charles Chesnut* (Chappaqua, NY)
    Merle Loppnow* (Minneapolis, MN)

1988

    James Carver (Kalamazoo, MI)

1987

    Bea Miller* (Memphis, TN)

1985

    Charles Jones* (Omaha, NE)
    Kay Smith* (Stockton, CA)
    Sherwood Lohrey* (Memphis, TN)
    Twink Lynch* (Topeka, KS)

1984

    Betty Tomlinson* (Spokane, WA)

1983    

    David Gooder* (Downers Grove, IL)
    Shirley Harbin* (Detroit, MI)
    Jean Hoffman* (Wilmington, DE)

1982    

    Richard Fliehr*  (Edina, MN)
    Alfred E. Rickert* (Oswego, NY)

1981

    Virginia Kirshner* (Concord, MA)

1980

    John Wray Young* (Shreveport, LA)
    Mort Clark* (North White Plains, NY)
    Charles Stilwill (Waterloo, IA)
    Ethel C. Brett* (New Orleans, LA)

1979    

    Jim Cavanaugh (Mt. Holyoke, MA)
    John Wilson* (Lincoln, NE)
    David Young (Washington, DC)
    Robert Gard* (Madison, WI)

1978  Founding Fellows:

    David Bryant* (Sheyboygan, WI)
    Art Cole* (Midland, TX)
    Kay Fliehr* (Edina, MN)
    Howard Orms* (Springfield, MO)
    Jules Irving* (Holyoke, MN)
    Dorm Richardson* (Columbus, OH)
    Jeanne Adams Wray* (Stillwater, OK)
    Robert Telford* (Tulsa, OK)
    Walter Jensen* (Corpus Christi, TX)
    Norman Nadel* (Staten Island, NY)

          * Deceased