For significant contributions to community theatre
The designation "AACT Fellow" is bestowed upon members of AACT who over a period of years have contributed significantly to the idea and ideal of community theatre, and to AACT.

Nomination and election to this select group is the responsibility of the current Fellow membership.

Awards are presented in odd years, with 2021 the most recent.
AACT Fellows for 2021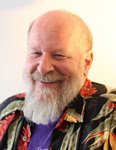 Bob Frame graduated from SUNY Oswego in 1977 with a B.A. in Technical Theatre. He recently retired as from Cayuga Community College, in Auburn, NY, where he was Director of Theatre Operations since 1979. He has served on the Board of Trustees for the Theatre Association of NY State (TANYS) since 1997, including a term as President. He also has served on the AACT Board of Directors since 2014. Other board service includes the Auburn Players Community Theatre, Skaneateles Summer Theatre, Pointes of Faith Dancers, and Auburn Public Theatre. During his 40-plus year career, he has won numerous awards for his work in theatre. He is a trained TANYS roving adjudicator, and one of its two technical adjudicators. He has been Technical Director for the TANYS Festival for many years, and Technical Liaison for AACTFests in 2011, 2017, and 2019. In 2008, he initiated a design competition and exhibition for the annual TANYS Festival, in which designers and technicians could show off their best work. He then brought those skills to the AACT Design Competition at the national AACTFest, where he has served as co-chair for the past three cycles. Since his retirement, Bob is finding more time to explore work as a free-lance lighting designer, director, and actor. His love of theatre is shared by his wife (a stage manager) and his three daughters (a stage manager, an actress, and a lighting technician). His son lives nearby. and is perfectly content sitting in the audience.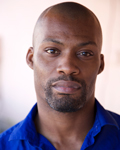 Kristofer Geddie trekked to Florida from New York city to play "Coalhouse Walker" in Ragtime at Venice Theatre—and never left. He is currently that theatre's General Manager and Director of Diversity. A native of North Carolina, Kris holds a B.F.A. in Musical Theatre from Mars Hill University, and is working toward a Masters in Arts in Administration from Maryland's Goucher College. Prior to his arrival in Venice, Kris had been seen performing on stages around the world, including as a five-year company manager and principal singer for Jean Ann Ryan Productions on Norwegian Cruise Lines. Other favorite theatrical experiences include performing in Twelfth Night; The Secret Garden; the premiere of the one-man show Bert Williams, Broadway Star; Angels in America; Dreamgirls; and hanging quite a few times as "Judas" in Jesus Christ Superstar. In addition to his duties at Venice Theatre, he serves on the Gulf Coast's Ambassador Circle for Embracing our Differences, is Treasurer of the Florida Theatre Conference and Florida State community theatre representative, and serves as a board member of both the Friends of the Venice Public Library and the American Association of Community Theatre. He has been an active participant in AACT's online Roundtables, and was a keynote speaker at Virtual AACTFest 2021. He continues to perform and direct whenever he can. When that stuff is done for the day, Kris likes to cook and pursue collecting cookbooks and African American memorabilia.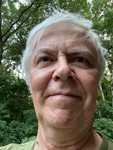 Since he first kissed a girl onstage in a fifth-grade play, Jon Skaalen says he has been enamored of theater. Remembering lines, however, is another thing, so he has focused on his other talents—including as a founder of two theatres in Minnesota. In 1973 he accidentally attended the very first state festival organized by the Minnesota Association of Community Theatres (MACT), and was smitten by what he saw. He joined the MACT Board in 1985, editing its newsletter, helping organize festivals and conferences, writing grants, and serving as president and then as MACT's first Executive Director. Attending his first AACTFest in Omaha in 1989, he was excited by the learning opportunities. He served on several of AACT committees and eventually on the Board of Directors. John's greatest impact has been as an advocate for people with disabilities. He helped both MACT and AACT do their first assessments of the accessibility of their programs and events, and developed access plans and templates which could be used by individual theaters, as well. For 20 years he worked for VSA Minnesota, assisting artists with disabilities, and arts organizations with accessibility issues at all levels. He also is a playwright who started Ole Olson Onstage in order to cast largely from people with disabilities. His efforts have been recognized with awards from state and national organizations. He continues to do arts access consulting, and serves on several advisory groups, including the Minnesota Access Alliance. And he says he still can't remember his lines.
---
2019

John Davis (Evergreen, Colorado)
Bob Kafka* (Wauwatosa, Wisconsin; posthumous)
Lynn Nelson (Tupelo, Mississippi)

2017

Ron Cameron-Lewis (Mississauga, Ontario, Canada)
Lori Chase (Venice, Florida)
Nancy Eppert (Independence, Missouri)
Sue Ellen Gerrells (Alabaster, Alabama)
Stephen F. Krempasky (Knoxville, Tennessee)
Linda Miller (Prescott, Arizona)
Kathy Pingel (North Port, Florida)

2015

Scott Bloom (Silver Spring, Maryland)
Eugene Irby (Artesia, New Mexico)
Rick Kerby (Bradenton, Florida)
Beverley Lord (Foxborough, Massachusetts)
Dave Sheppard (Maynard, Massachusetts)
Jim Walker (Bath, South Dakota)

2013

Tom Cowley (Ponca City, OK)
Penelope Notter (Grand Rapids, MI)
Kristi Quinn (Dakota City, NE)
Gary Walker (Grand Rapids, MI)
Patricia White (Amherst, NH)

2011

   Kay Armstrong (Dallas, TX)
   Dennis Gilmore* (Athens, TX)
   Ginger Heath (Charlotte, NC)
   Tim Jebsen (Midland, TX)
   Sherman Ward, Jr.* (Alexandria Bay, NY)

2009

   Murray Chase (Venice, FL)
   Mary Doveton (Lawrence, KS)
   Annette G. Procunier (Ontario, Canada)
   Carole Ries (Topeka, KS)

2007

   Morrie Enders (Kalamazoo, MI)
   Linda Lee (Fort Worth, TX)
   Kathie Maldonado (Alto, NM)
   Jim Sohre (US Army, Heidelberg, Germany)

2005

    Joanne Berry (Bay City MI)
    Bill Muchow* (Minneapolis, MN)
    Hal Robinson* (Royal Oak, MI)

2003

    Mary Britt* (Ocala, FL)
    Jill Patchin (Grand Rapids, MI)
    Jack Phillips (Western Springs, IL)
    John Sullivan (Sioux City, IA)
    John Wills* (Spokane, WA)

2001

    Rod McCullough* (Lancaster, PA)
    Donna Norberg (Minneapolis, MN)
    Stephen Peithman (Davis, CA)

1999

    Harv Thompson (Madison, WI)

1998

    Jimmy Vaughn* (Oklahoma City, OK)
    Norm McPhee (Racine, WI)

1997

    Mimi Gregg* (Haines, AK)
    Sandra Karnack (Minot, ND)
    Shirley Cockrell (Oneida, NY)

1996

    Julie Crawford (College Station, TX)
    Michael Fortner* (Memphis, TN)
    Norm Small (Winter Haven, FL)

1995

    Ron Ziegler (Des Moines. IA)
    Don Bachmann (Midland, TX)

1994

    Jon Kerkhoff (Omaha, NE)
    Marilyn Pool Allen (Midland, TX)

1993

    Frank Peot (Sun Prairie, WI)
    Angus MacPherson* (Palm Beach, FL)

1992

    Betty Wills* (Spokane, WA)
    John Viars (Des Moines, IA)

1991

    JoAnne Nissen (Racine, WI)
    Enid Holm* (Odessa, TX)

1990

    Ginny Winsor (Omaha, NE)
    Al King* (Clinton, IA)
    Elise King (Clinton, IA)
    L. Ross Rowland* (Muncie, IN)

1989

    Charles Chesnut* (Chappaqua, NY)
    Merle Loppnow* (Minneapolis, MN)

1988

    James Carver (Kalamazoo, MI)

1987

    Bea Miller* (Memphis, TN)

1985

    Charles Jones* (Omaha, NE)
    Kay Smith* (Stockton, CA)
    Sherwood Lohrey* (Memphis, TN)
    Twink Lynch* (Topeka, KS)

1984

    Betty Tomlinson* (Spokane, WA)

1983    

    David Gooder* (Downers Grove, IL)
    Shirley Harbin* (Detroit, MI)
    Jean Hoffman* (Wilmington, DE)

1982    

    Richard Fliehr*  (Edina, MN)
    Alfred E. Rickert* (Oswego, NY)

1981

    Virginia Kirshner* (Concord, MA)

1980

    John Wray Young* (Shreveport, LA)
    Mort Clark* (North White Plains, NY)
    Charles Stilwill (Waterloo, IA)
    Ethel C. Brett* (New Orleans, LA)

1979    

    Jim Cavanaugh (Mt. Holyoke, MA)
    John Wilson* (Lincoln, NE)
    David Young (Washington, DC)
    Robert Gard* (Madison, WI)

1978  Founding Fellows:

    David Bryant* (Sheyboygan, WI)
    Art Cole* (Midland, TX)
    Kay Fliehr* (Edina, MN)
    Howard Orms* (Springfield, MO)
    Jules Irving* (Holyoke, MN)
    Dorm Richardson* (Columbus, OH)
    Jeanne Adams Wray* (Stillwater, OK)
    Robert Telford* (Tulsa, OK)
    Walter Jensen* (Corpus Christi, TX)
    Norman Nadel* (Staten Island, NY)

          * Deceased