The Production Manager's Job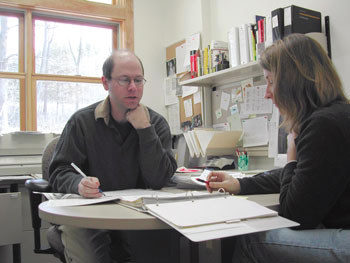 The production manager generally is responsible for budgeting, scheduling work, and coordinating the various production departments.
The production manager is ultimately responsible for ensuring that all aspects of the production are completed within budget, according to the designer's and director's wishes, and in time for the first public performance. He or she oversees the cost effectiveness and planning of the entire production process.
Responsibilities may include any or all of the following:
Securing the rights to present the play from the royalty house or publisher-agent.
Budgeting
Deciding date, time and venue
Forming a production team
Production meetings
Scheduling rehearsals and performances
Setting the rehearsal venue
First call
Rehearsal process and preparation
Financial accounting of the show's expenses and revenues
Having found the property and bought the rights, the production manager starts by putting together a production budget--the cost of finding and rehearsing the creative team, cast and orchestra; designing and making the scenery costumes and props, installing them all in a theatre; and marketing the results.
The production manager will then decide on the capitalization of the project--that is, the production budget plus a contingency fund to sustain the show until it is on its feet. In some theatres, he or she also determines how many weeks it will take to recover the production costs at varying levels of business.
However, the single most important responsibility (after securing the rights to the production) is the development of a highly motivated and collaborative production team, which includes all those in charge of the various areas of the production--director, set designer, lighting designer, costume designer, musical director, publicist, choreographer, technical director, stage manager, etc.
Finally, it's a good idea to be familiar with the roles and responsibilities of the other key players in mounting a production., so be sure to view the other job summaries in this series.
---
More Resources at Your Fingertips

AACT members have access to our Resource Library covering all aspects of theatre, plus member networking, discounts on theatrical products & services and on AACT festivals and conferences.