Presented for local service to community theatre
Announced by AACT, and presented locally, AACT's Spotlight Award allows member theatres across the nation to recognize special local achievement. Any individual, organization or company is eligible. Nominations are accepted for persons of all ages. Awards may be presented anytime through the year that is appropriate. This is a fitting tribute to the hardworking volunteers, staff, and patrons of local community theatre groups--an AACT tradition and service since 2000.
2018 Honorees

---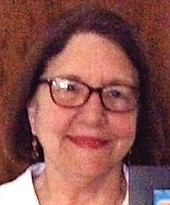 Sue McCollum's service at Highlands Little Theatre, (Sebring, Florida) spans more than 40 years. Sue first got involved with HLT in 1974, and since that time, has been part of the cast and crew of over 100 productions. Sue's many roles include actor, director, set designer, production coordinator, usher, and bartender. She has served on the Board of Directors as President, as well as Secretary. In 2000, Sue was named the 15th recipient of HLT's highest honor – the Janelou Buck Significant Achievement Award. Four years later she was unanimously voted as a Life Member. Her work has continued on stage, but more importantly behind the scenes. Under Sue's leadership as Chair, the annual July 4th Patriotic Revue fundraiser has become a mainstay of the community.
Previous Honorees & Presenting Companies

2017
Reverend William Dunn
A Repertory Theatre (ART)
Banning, CA

Shannon Egbert
SHAPE Performing Arts Centre
Mons, Belgium

John Hanlon
Lincoln Community Playhous
Lincoln, NE

Sabrina Switzer-Wareing
A Repertory Theatre (ART)
Banning, CA

Nancy Wollenburg
Billings Studio Theatre
Billings, MT
---
2016
Bonnie Cahill
Butler Little Theater (BLT)
Butler, PA
John Hanlon
Lincoln Community Playhouse (LCP)
Lincoln, NE
---
2015
Sue Keenan
Village Theatre Guild
Glen Ellyn, IL

Glenn Fournier
Mansfield Music and Arts Society (MMAS) Black Box Theater
Mansfield, MA

Margie Bankert
Sue and Gary Collar
Ron Lockwood
Butler Little Theatre
Butler, PA
 
---
2014
Benjamin Keegan Arnold
Lakeside Community Theatre
The Colony, TX

Sheila Bourque
Kirk Players
Mundelein, IL

Herbert Hemming
Ojai Center for the Arts
Ojai, CA

Beth Marshall
Theatre Arlington
Arlington, TX
---
2013
Robert "Rob" Babione
Curtain Call Theatre, (CCT)
Montgomery, MN

Jerry Davis
Crittenden Fine Arts Center, West Memphis, AR
ASAP & Carousel Theater Workshops for Seniors, Hot Springs, AR

Claudia Mathes
Albuquerque Theatre Guild
Albuquerque, NM

Melinda Worthington
Newton Community Theatre
Newton, IA
---
2012
Jim Buckingham
Lincoln County Community Theater Damariscotta, ME


.


Kevin Frazier-Jones
Sock & Buskin Community Theatre
Sidney, OH


.


Vivian K. Humphrey
Triboro Youth Theatre, South Attleboro, MA


.


Aleta Grillot Looker
Cheshire (CT) Community Theatre
Colleen McGonegle
Theatrix Command Costume Support Center
Army Europe Entertainment


.


Doug Mishler
Reno Little Theater, Reno, NV


.


Joan Sammons
Theatre Cedar Rapids, Cedar Rapids, IA


.


Sally Skelding
North End Players, Portland, OR
---
2011
Russ's Market
Lincoln, NE


.


Rita Ford
Wellesley (MA) Players


.


Cindy Healy, Tim Blount & Wanda Blount
Newton (IA) Community Theatre


.


Don Mansfield
Center Stage Jackson, MI
Eeva Stromski
Theatre at the Mount, Gardiner, MA


.


Frank Milder and Joel Soukkala
County Seat Theater Company, Cloquet, MN


.


Bill Thorne
Greater Lewisville (TX) Community Theater
 
---
2010
Kay Addison
Laurens County Community Theatre, SC


.


Fred Brockwell
The Upstagers, Del Rio, TX
Karen Reisenauer
Racine Theatre Guild, Racine, WI


.


Lorraine Tetlus
Manatee Players, Bradenton, FL
---
2009
Anthony Batchelder, Tulsa, OK
Heller Theatre, Tulsa, OK


.


Richard Gannon, Downers Grove, IL
Grove Players, Downers Grove, IL


.


Betty Goettsch, Cedar Falls, IA
Waterloo Community Playhouse
Black Hawk Children's Theatre, Waterloo, IA


.


Carl G. (Gil) Haase, Schuyler, NE
Nebraska Assn of Community Theatres (NACT), Saint Paul, NE
Manatee Players Guild, Bradenton, FL
Manatee Players, Bradenton, FL


.


Sandi & Bill Taylor, Longview, TX
Arts View Children's Theatre, Longview, TX


.


Arthur Volmrich, Lake Placid, NY
Community Theatre Players, Ray Brook, NY
 

---

2008 

Patricia Beetschen
The Children's Theatre, Inc. Dover, DE


.


Jean Gold
The Middleburg Players, Inc. Middleburg, VA


.


George Mangold
Racine Theatre Guild, Inc. Racine, WI


.


Jess Mark
Tupelo Community Theatre Tupelo, MS


.


Donald Mummert
Boise Little Theater Boise, ID
André Bruce Ward
Theatre Memphis Memphis, TN


.


Pat Ward
The Red River Theater Company Ivanhoe, TX


.


Emily Westbrook Theatre of Northeastern Connecticut, Inc.
Putnam, CT


.


Jan H. Wolfe
El Paso Playhouse El Paso, TX
 

---

2007 

City of Willow Park
Weatherford Stage Performers, Weatherford, TX


.


Jessica Deeb
Community Theatre Players, Ray Brook, NY


.


Joshua Erichsen
The Players Guild Theatre Canton, OH


.


Harold Goldman
Des Moines Community Playhouse /Kate Goldman Children's Theatre Des Moines, IA
Barbara & Jim Poythress
Weatherford Stage Performers Weatherford, TX


.


Julia Woodward
Quincy Music Theatre Quincy, FL


.


Jon & Angela Wright
Arts View Children's Theatre Longview, TX

 

 

 

---

2006 

Jeffrey Brown
Chattanooga Theatre Centre Chattanooga, TN


.


Trish Davis
The Hudson Players Hudson, OH


.


Michael Galloway
Cadillac Footliters Cadillac, MI


.


Pat & Kim Gilligan
CYT San Diego El Cajon, CA
Lyn Joslyn
The Hudson Players Hudson, OH


.


Jean Nicholas
Cadillac Footliters Cadillac, MI


.


Shirley Tuzinowski
Algonac Community Theatre Algonac, MI
 

---

2005 

Charles & Madeleine Dionne
The Majestic Theatre Manchester, NH


.


Larry, Debbie, P.J., & Melissa Louie
The Children's Theatre Dover, DE
Harry & Terri Moore
The Children's Theatre, Inc. Dover, DE


.


CCX Trucking Company
Chanooka Center Stage Theatre Company, Channahon, IL
 

---

2004

George Anne Bedford
Art Park Players Deer Park, TX


.


Daven Edmonds
Muhlenberg Community Theatre, Inc. Greenville, KY


.


George W. Kinsley, III
Neshaminy Valley Music Theatre, Inc. Langhorne, PA
Garth Stubbolo
The Children's Theatre, Inc. Dover, DE


.


Carl Tenuta
Pontiac Theatre IV Novi, MI

 

 

---

2003

City of Winfield, Kansas
Winfield Community Theatre, Winfield, KS
B. J. Scott
Camino Real Playhouse, San Juan Capistrano, CA
 

---

2002

Parents Of Desert Stages Theatre
Ensuring Tomorrow Productions, Scottsdale, AZ


.


Debra Dieckman
Flat River Community Players, Greenville, MI


.


Sally McFadden
Green Earth Players, Luverne, MN

Stacey Storey
River City Players Cape Girardeau, MO
.
Russ Williams
Waco Civic Theatre, Waco, TX

 

---

2001

Fred & Mary Blish
The Little Theatre of Manchester, CT


.


Bill Brown
Villa Playhouse Theatre, Springville, UT


.


Irv Clark
Stage West Community Playhouse, Spring Hill, FL


.


Betty J. Coleman
Butterfield Stage, Gainesville, TX


.


Walter Edwards
Fredericksburg Theater Company, Fredericksburg, TX


.


Wesley College
The Children's Theatre, Inc. Dover, DE


.


Yvonne Pinkerton
Venice Theatre, Venice, FL
Barbara Polka
The Trinity Players Inc., Weaverville, CA


.


Chuck Ross
River City Players, Cape Girardeau, MO


.


Jamie Sanders
Shreveport Little Theatre, Shreveport, LA


.


Robert D. Sandmaier
Fort Wayne Civic Theatre, Fort Wayne, IN


.


Patricia Schuman
Fredericksburg Theater Company Fredericksburg, TX


.


Velvet Sponaugle
The Children's Theatre, Dover, DE


.


Sig Stock
Stage West Community Playhouse, Spring Hill, FL


.


Dr. Thomas Vaughan
The Children's Theatre, Dover, DE
 

---

2000

Aloha Airlines
Hawaii State Theatre Council Kamuela, HI
.
Mary Ann Baures
La Crosse Community Theatre La Crosse, WI
.
Lillian Baxter
Runaway Stage Productions, Elk Grove, CA
.
Gordon Becker, Creative Financial Planning
Cabrillo Music Theatre, Agoura, CA

Margaret M. Cahill
The Butler Little Theatre, Butler, PA

Robert "Bob" Child
Stage West Community Playhouse, Spring Hill, FL

John Igo
S.T.A.G.E., Inc.,  Bulverde, TX


.


PJ Searsy
Waxahachie Community Theatre, Waxahachie, TX


.


Guy Thrift - Minuteman Press
Tapestry Theatre Company Alexandria, VA


.


Lorraine Wagner
Fort Lauderdale Players, Fort Lauderdale, FL


.


Jeffrey Williams
Theatre at the Mount, Gardner, MA