Thanks to our generous supporters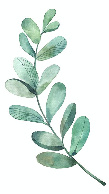 Thank You!  With those two words, we convey our heartfelt appreciation of the generosity of our donors. Their gifts help AACT continue offering a wide range of expertise, assistance, networking, and support, so that theatres can provide the best possible experience for participants and audiences alike. We thank each of them for helping to ensure the future of community theatre in America.
If you would like to join our ranks of donors, or learn about our options for giving, click here.
 
Contributors,
September 1, 2021 – August 31, 2022
---

AACT NewPlayFest
Jack K. Ayre & Frank Ayre Lee Theatre Foundation

AACT Endowment Fund
Producer
$1000 and above
Bevie Lord
Craig Gibson
Hale Centre Theatre
Jon Douglas Rake & Jeffrey A. Stvrtecky
Julie Crawford
Karen & Dennis Gilmore
Martha J. Cherbini
Stephen & Mary Krempasky

Star
$250-$499
Sharon Burum

Friend $50 - $99
Hal McCombs
Tom Booth

 

Gifts In Memory

In Memory of Bill Muchow
Bevie Lord
Julie Crawford
Lynn Nelson

In Memory of Dennis Gilmore
Lynn Nelson

In Memory of Rod McCullough
Bevie Lord
Julie Crawford
Lynn Nelson

---

AACT Programs & Services

Director $500 - $999
Select Equity Group Foundation/Dylan McCullough
Gary Walker
Hale Centre Theatre
Julie Crawford

Star $250 - $499
Dylan McCullough
JoAnne Nissen
Owen Allen

Supporting Role $150 - $249
H. Harv Thompson
Lynn Nelson

Cameo $100 - $149
Catherin McIntosh
Curtain Call, Inc.
David L. Allen
Herb Hemming
Kay Armstrong
Larry Pint
Martha J. Cherbini
Michael Curry
Scott & Jan Bloom
Scott Richard Klein

Friend $50 - $99
Amy Goodyear
Butterfield Stage
Ginger Heath
Harbor Playhouse
Jacquelyn K. & Glenn R. Cavanaugh
Leo & Patricia Paveglio
Linda M. Lee & Jay A. Isham
Lori & Murray Chase
Michael & Barbara Fox
Michael D. Gibson & Teresa A. Eckhart
Monroe Theatre Guild
Ole Olson Onstage
Pike Road Theatre Company
Sally Barnes
Stephen J. Bird
Steven Hughes
Susan Savich
Todd Kenter
Tupelo Community Theatre
Virginia Mueller
Waxahachie Community Theatre

In Memory of Bill Muchow
Stephen and Mary Krempasky

In Memory of Dennis Gilmore
H.Harv Thompson

In Memory of Frank Hertzog
Deborah Hertzog

In Memory of Rod McCullough
Stephen and Mary Krempasky

---

Understudy $1 - $49

ACT (Adult Center Theater)
Act 1 Scene 1 Theatre Company
Actors Cabaret of Eugene
Actors Ensemble of Berkeley
Actors Guild of Parkersburg, Inc.
Actors Repertory Theatre of Idaho
Adirondack STAGE RATS
Albuquerque Theatre Guild
Alton Little Theater, Inc.
Amy Driscoll
Amy Goodyear
Amy Lyste
Angelo Civic Theatre
Annette Anderson
Apollo Civic Theatre
Applause Community Theatre
Area Community Theatre of Mitchell
Artisan Center Theater
Artists Collaborative Theatre, Inc.
Avon Players
Baker County Community Theatre
Barnstormers Theatre, Inc
Bastrop Opera House
Baton Rouge Little Theater
Bay City Players, Inc.
Bellingham Theatre Guild
Billings Studio Theatre
Biloxi Little Theatre
Black Dirt Theater
BlackBox Foundation
Blue Ridge Theatre Guild
Blue Ridge Youth Theater
Brewster Theater Company
BrickStreet Theatre
Brunswick Little Theatre
Buck Creek Players, Inc.
Caitlin Powell
Caleb Price
California Stage Company
Calumet Players
Capital City Productions
Carl Beery Moore
Carole Fenstermacher
Carolyn Kirby
Carolyn McCloskey
Carson Valley Community Theatre
CASTPlayers
Cathy Cutshall
Center Stage - Midland Center for the Arts
Central Stage Theatre of County Kitsap
Chapel Street Players
Chautauqua Playhouse
Cheryl Clark
Cheryl Wood
Cheyenne Little Theatre Players
Chippewa Valley Theatre Guild
Christian Youth Theater (CYT)
Circle Arts Theatre
Citrus County Art League, Inc.
Clinton County Showcase
Clio Cast and Crew, Inc.
Cloverdale Playhouse
Coalescence Theatre Project
Colonial Chorus Players
Columbia Entertainment Company
Community Players
Community Players of Streator, Inc.
Community Playhouse, Inc
Community Theatre of Terre Haute, Inc.
Conejo Players, Inc.
Connie Mockenhaupt
Cookeville Drama Center
Coronado Playhouse
Cottage Theatre
Crow River Players
Crown Theatre Productions
Cumberland Players
Curtain Call, Inc.
Dakota Fine Arts Consortium
Daniel Williams
Darrell G. Wagner, Jr.
Davis Performing Arts Association dba CenterPoint Legacy Theatre
Dawn Daniels
David Holcombe
Deborah Hertzog
Denise Bristol
Dennis G. Assaf
Dennis O'Donovan
Dennis West
DeSoto Family Theatre
Drama in Motion Performance Works
Dramateurs, Inc. at the Barn Playhouse
Drew Davis
Druid Theater Arts
Dukesbay Productions
Duncan Little Theatre
Elgin Theatre Company
Elkhart Civic Theatre, Inc.
Elyse Nass
Empty Stage Theatre Company
Enchanted Playhouse Theatre Company
Encore Players
Encore Senior Players
Encore Theatre Company
Encore Theatre Company Etcetera
Entertainment, Inc!
Erica McGee
Essex Theatre Company, Inc.
Falko Schilling
Ferndale Repertory Theatre
Flagler Playhouse
Foothills Playhouse
Footlight Club
Footlighters Theater
Francine Beckstead
Franklin Footlight Theatre
Fungus Amongus Players
Gabino Cabanilla
Garrett Bradley
Gary Carr
Gaslight Theater DBA The Augusta Players
Gaylord Community Productions, Inc.
Genesius Theatre
Genoa Civic Theatre
Gil Savage
Gloriana Musical Theatre
Goshen Theatre Project, NFP
Granbury Theatre Company
Grand Opera House
Great River Educational Arts Theatre
Greenwood Community Theatre
Gregory Culet
Gretchen Grassl
Grinnell Community Theatre
Habersham Community Theatre
Hal McCombs
Hamilton-Gibson Productions
Happy Ending Lyric Players
Hendersonville Community Theatre
Heritage Harbour Players
Hickory Community Theatre
Highlands Little Theatre, Inc.
Hill Country Community Theatre
Honk!TX
Idaho Association of Community Theatres
Imagination Theatre Company
Indiana Community Theatre Association
Iowa Assn of Community Theatre
James A. Sohre
James and Nancy Carver
James Crow
Jaxen Hedberg
Jeffrey Brown
Jeffrey Sweet
Jennifer Roberts
Jessie Roberts
Jim Cavanaugh
Jim Walker
Jo Doran Ayers: Axiom Events/Phoenix Innovations
John B. Harper
John E. Lavendar
John G. Parker
John Murphy
Judith Sapperstein
Judith Spader
Kaleidescope Theatre, Inc
Kalliope Studios, LLC
Katherine Reed
Kathleen Edwards
Kay Armstrong
Kay Weaver
Kemed
Keuka Lake Players, Inc.
KJK Productions
Kodiak Arts Council Community Theatre
Kokomo Civic Theatre
Krista Angelique
Kristi and William Quinn
Kristofer Geddie
Lake Country Players
Lake County Theatre Company
Lake Wales Little Theatre
Lanaly Cabalo
Lance Parker
Landmark Community Theatre
Larry Nielsen
Lawton Community Theatre, Inc.
Le Mars Community Theatre
Lee Ann Bakros
Leo Paveglio and Patricia Paveglio
Lewis & Clark Theatre Company
LifeStage Theatre Productions
Lincoln Community Playhouse
Lincoln County On Stage
Linda Miller
Linda Needham
Lisa Grab
Little Mountain Community Theatre
Little Theatre of Alexandria
Little Theatre of Mechanicsburg
Little Theatre of Monroe, Inc. - Strauss Theatre
Little Theatre of Owatonna, Inc.
Lompoc Civic Theatre
Loren McCullough
Lori Koenig
Los Alamos Little Theatre
Lynn Nelson
Lynn Rossi Scott
Lyric Theatre Company
Main Street Theater Productions
Mainstage Classic Theatre
Manhattan Arts Center
Marathon Community Theatre
Marblehead Little Theatre, Inc.
Maria Jensen
Mark & Anne Mooney
Market House Theatre
Marshalltown Community Theatre
Martin Goldsmith
Marvin Cheiten
Mary & John Doveton
Mary Jo DeNolf
Mary R. Ortwein
MASC - Monroe Actors Stage Company
Mask & Mirror Community Theatre
Maurer Productions Onstage, Inc.
Mckinney Repertory Theatre Young Actors Guild
Memorial Opera House

Understudy $1 - $49

Merely Players Community Theatre
Michael & April Cochran
Michael D. Gibson & Teresa A. Eckhart
Millbrook Community Players, Inc.
Minnesota Short Play Club Inc.
Minnesota Short Play Company
Mitchell Feinstein
Monmouth Community Players
Monroe Theatre Guild
Montana Theatreworks
Monzingo Center for Creative Arts
Mouse River Players
Mrs. Patrice Frazer
Music Theatre Kansas City
Music Theatre of Denton
Muskegon Civic Theatre
Nancy Munger
Navasota Theatre Alliance
Neodesha Arts Association
New Castle Playhouse
New Direction Community Theater
New Tampa Players
Nick & Karen Credginton
North Fork Community Theatre
North Platte Community Theatre
NOVA Center for the Performing Arts
Ojai Center for the Arts
Ole Olson Onstage
Olean Community Theatre, Inc.
Omaha Community Playhouse
Owosso Community Players
Palette, Masque and Lyre Theatre, Inc.
Pamela Cronin
Pamela Livingstone
Panhandle Community Theatre
Paradise Theatre
Paradox Players
Paramount Players Paramount Arts Center
Pasadena Little Theatre
Pat Pfeiffer
Patricia Anne White
Patricia Barry Rumble
Patricia Janssen
Paul F. Tischer
Paula L. Joines
Pelican Playhouse Inc.
Penelope Hall
Peninsula Community Theatre
Pensacola Little Theatre, Inc.
Percy Thomas
Performing Arts Academy
Perry Players Community Theatre
Philip Bartolf
Phyllis Wolfe
Pinewood Bowl, Inc.
Players Ring Theatre
Playhouse 1960
Playhouse 2000
Playhouse 51
Playmakers, Inc. of Covington
Pocket Theatre, Inc.
Poway Performing Arts Company
Prairie Players Civic Theatre
Pullman Civic Theatre
Pulse Opera House
Rafael Rivera
Ragged Edge Community Theater
Raging Hag Productions
Random Acts of Artists Black Sheep Players
Rebecca Connolly
Regional Theatre of the Palouse
Renee Mackey-Myler
Reno Little Theater
Richard Manley
Richland Players
Richmond Civic Theatre, Inc.
Rick Kerby
Ridgefield Theater Barn
River City Players
Riverfront Playhouse
Rivertown Theaters for the Performing Arts
Robert Moore III
Robert Wheland and Leslie Stanford
Robertson County Players
Rod & Julie McCullough
Rodney Woodworth
Ron Cameron-Lewis
Ronald J. & Wanda Coats Schenk
Rosedale Community Players
Rouss Center for the Arts
S.T.A.G.E.
Salem Community Theatre & Cultural Center, Inc.
San Juan Community Theatre
Sandy Spring Theatre Group
Sara Ward
SCERA Center for the Arts
Second Act Productions LLC
Selah Music and Theatre
Select Travel Service
Sharon Burum
Sheboygan Theatre Company
Sheritha Bousso
Sherrie Mattson
Shirley J. Cockrell
Silver Spring Stage
Sioux City Community Theatre
Slidell Little Theatre
Smithfield Little Theatre
South City Theatre
Southside Theatre Guild
Southwest Playhouse Fine Arts Center, Inc.
Spotlight Performing Arts
Springfield Little Theatre
St. John Theatre
St. Matthias' Parish Players
St. Petersburg City Theatre, Inc.
Stage Crafters Community Theatre
Stage III Community Theatre
Stage West Community Theater
STAGE-M
Starry Night Theatre, Inc
Stephen J. Bird
Stephen J. Crowley
Sue Ellen Gerrells
Sue Nespeca
Sugar Creek Players, Inc
Summer Stock Stage
Sumter Little Theatre
Sumter Players, Inc.
Susan E Austin
Susan K. Phillips
Susan Moss
Susan Savich
Suzanne Boles
Table for Five Productions
Tahlequah Community Playhouse
Tahoe Regional Arts Foundation
Tantallon Community Players
Tater Patch Players
Tawas Bay Players
Teatro De Las Americas
Ted Haun
Ted Miller
The  Cannon Theatre Corp
The ACT
The Barn Players, Inc.
The Barn Theatre, Inc.
The Belmont Theatre
The Biz Academy
The Butler Little Theatre
The Church Hill Theatre, Inc.
The Corn Stock Theatre
The Dayton Theatre Guild Inc.
The Edmonds Driftwood Players
The Foundation of Arts, Inc.
The Gerald A. Bartell Community Theatre Foundation
The Hard Bargain Players
The Holly Theatre Community Center, Inc.
The IceHouse Theatre
The Key Players
The Newnan Theatre Company
The Newtowne Players
The Peacock Performing Arts Center Lilith Lidseen Performing Arts Assoc. Inc.
The Players
The Playhouse At McConnellstown
The Providence Players of Fairfax
The Shoestring Theatre Company
The Very Little Theatre, Inc.
The Village Players Theatre
The Wimberley Players, Inc.
Theatre 29
Theatre 98
Theatre Atchison, Inc
Theatre Charlotte
Theatre Huntsville
Theatre in the Grove
Theatre in the Round Players, Inc.
Theatre Memphis
Theatre New Mexico
Theatre Off The Square
Theatre On The Ridge
Theatre Suburbia, Inc.
Theatre Tulsa
Theatre Winter Haven
Theatrikos Theatre Company
Thomas Berry
Thomas Hudson
Three Rivers Theatre Company
Ticia Aumell
Tim Bernhardt
Tipton Community Theatre
Toni B. Cummins
Treasure Coast Theatre
Twilight Theatre, Inc
Twin Lakes Playhouse
Twin Valley Players
Union County Playmakers
Union Street Players
Valley Theater Company
Vanessa Logsdon
Vero Beach Theatre Guild, Inc.
Victor Funderburk
Village Players of Fort Thomas
Villagers Theatre
Virgil Gibson
Virginia Mueller
Vive Les Arts Theatre
Vokes Players, Inc.
Waco Civic Theatre
Warehouse Living Arts Center
Waukesha Civic Theatre
Wesley Beitzel
Wetumpka Depot Players, Inc.
Wheaton Drama, Inc. Playhouse 111
Wichita Community Theatre
William Cameron
William Purdie
Williamsburg Players
Wilmington Drama League
Winchester Little Theatre
Windham Theatre Guild
Winnetka Theatre DBA Big Noise Theatre
World Stage Theatre Company
Yolanda Mendiveles
Yvonne Van Bruggen
Zada & Earl Jahnsen

9
---

AACT Legacy Society




The AACT Legacy Society was established to provide long-term sustainability of AACT's mission and to support theatre participation in AACT national festivals. Visit aact.org/aact-legacy for more information.

Stephen J. Bird*                                   
Chad-Alan Carr
James & Nancy Carver*
Susanne Caviness*
Murray & Lori Chase*
Martha Cherbini
Tom & Linda Cowley*
Julie Crawford*
Mary & John Doveton
Nancy & John Eppert* 
Dennis & Karen Gilmore*
Hale Centre Theatre*
John B. Harper*
Ginger Heath*
Eugene & Susan Irby*
Rick Kerby*
Jon S. Kerkhoff*
Stephen & Mary Krempasky
Linda M. Lee & Jay A. Isham*
Patty Loftis*
Rod McCullough*
Linda Sue Miller*
Wm P. Muchow*
JoAnne Nissen
Jill Patchin
Frank Peot*
Kristi & William Quinn*
Jon Douglas Rake & Jeffrey A. Stvrtecky*
Carole E. Ries*
Ronald J. & Wanda Coats Schenk*

Chris J. Serface*
H. Harv Thompson*
Louis Wagner
Gary & Janice Walker*
Jim Walker & Jerry Oligmueller*
Robert Wheland & Leslie Stanford*
Ron Ziegler & Kathy Pingel

*Founding Member
---
Supporting AACT benefits theatres all over the country.  If you are not currently a contributor, please consider making an online donation, or send your contribution to: AACT, PO Box 101476, Fort Worth, TX 76185-1476