Plays & Playwrights, Producing Theatres


AACT selects member theatres to produce the winning plays. Producing Theatres are responsible for providing a fully realized, world premiere production, and for bringing in the playwright for workshopping the script and a performance.
AACT works with the Producing Theatres to compile a NewPlayFest calendar and a promotional plan, including social media, to encourage attendance at the productions and consideration of the winning plays for production by other theatres. Producing Theatres are responsible for providing a fully realized, world premiere production between June 1, 2023 and December 31, 2024, and bringing in the playwright for workshopping the script and a performance.
The theatre that produces a new play often contributes to the future development of the piece. It illustrates to the playwright what works or doesn't work. The interpretations of the director and the actors may reveal insights into the work that even the playwright didn't know were there. A first production allows the playwright to discover what may need to be rewritten to make it more effective.
---
Producing Theatres, Productions & Playwrights

The Sauk, Jonesville, Michigan
presents
Criminal Mischief, by William Cameron
February 2-11, 2024
www.thesauk.org
Freddy's in love with Angie and she's in love with him. The problem? Angie's married to Spencer, Freddy's older brother. This sets off a series of comical yet criminal misadventures, putting the whole family in the sights of Detective Lieutenant Alice Ford, who's got issues of her own. Criminal Mischief takes a humorous look at love and sex, family and forgiveness, crime and punishment.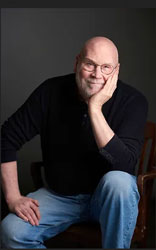 William Cameron is a playwright, director, actor, and educator. His plays have been performed around the country, including Theatre 40 in Los Angeles, the Harold Clurman Theatre in NYC, and the Curious Theatre Company in Denver. ​Bill's plays include Violet Sharp, a prize-winning drama of the Lindbergh kidnapping (Concord Theatricals); Truth Be Told (Stanley Drama Award, 2020), a drama confronting the mass shooting epidemic; and Every Livin' Soul (Winner, Dayton Playhouse FutureFest 2022), a tale of Depression-era crime and punishment. In his 31-year tenure as a professor of theatre and communication arts at Washington & Jefferson College, William founded the College's first academic theatre program and directed over 40 student productions.
---
Verona Area Community Theater, Verona, Wisconsin
presents
The Red Flags, by Catherine Castellani
February 8-17, 2024
www.vact.org
Happily married Philip and Chloe want all their friends and family to be as well-coupled as they are, especially Phil's psychotic little brother Ric and Chloe's commitment-shy best friend Gabrielle. The match begins on a breezy note, but the darker reasons that Ric and Gabrielle have resisted coupledom won't be going away. Despite Philip and Chloe's belated horror that they started this at all, Ric and Gabrielle go down a road of mutual fascination, culminating in a proposal that courts all kinds of bad luck.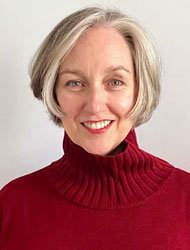 Catherine Castellani's plays include Level Up, Possession, 2Y20M, In Search of Lost Time, The Red Flags, The Mongoose and the Cobra, Windsor Terrace, and The Bigsley Project. Her work has been developed by HB Studios, The Valdez/Last Frontier Theatre Conference, Dixon Place, Naked Angels Tuesdays@9, The Nora Salon, Bloom, and Centenary Stage. Her 10-minute plays have been produced nationwide, including at Actors Theatre of Louisville, City Theatre (Miami), The ArtsCenter (Carrboro), and The Public Theater (NY). Catherine is a two-time Fellow of MacDowell, and one-time Ucross Foundation resident.  www.catherinecastellani.com 
---
Stage Left Theater, Spokane, Washington
presents
I Thought I Knew You, by Philip J. Kaplan
March 22-April 7, 2024
stagelefttheater.org
Cody has exploded a van in Louisville, killing himself and five other people. Jen, his sister, returns to the family home to comfort her devastated parents, and encounters Cody's ghost—or is it only a delusion? What happened to Cody? Who's to blame and does it matter? How does a family move forward from tragedy?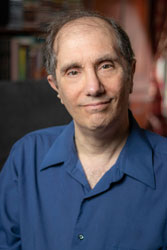 Philip J. Kaplan has been published in Best Men's Monologue 2021 (Smith and Kraus) and three volumes of Best Ten-Minute Plays (Smith and Kraus).  Full lengths include Comfort Zone (Essence of Acting), Losing Sandi (Ensemble Columbus Theatre), The Best Day of Your Life (Vintage Theatre, published by Off the Wall Plays), Bunnyboy (The Growing Stage), and The Cupcake Conspiracy (with C.J. Ehrlich, Rover DramaWerks, Florentine Players). His one-acts and ten-minute plays have been produced around the country. philipkaplan.weebly.com
---
Hickory Community Theatre, Hickory, North Carolina
presents
Eating Blackberries, by Pam Harbaugh
April 5-20, 2024
www.hickorytheatre.org
A raging Mother Nature serves as backdrop to shifting landscapes of human relationships.  Set in Northern California, where wildfires and wildlife threaten, and Elizabeth, recently divorced, and her teenage son, Jackson, prepare to move out of their home. A surprise visit by her ex, Paul, and his new pregnant wife, Sofia, erupts into a furious confrontation, leading to unexpected results. As earthquakes crack foundations and relationships realign, an encroaching thicket of blackberry brambles has Sofia worried. But Elizabeth comforts the young mother, calling the blackberries little gems among the briars—Mother Nature's way of saying she's sorry for all that she puts people through.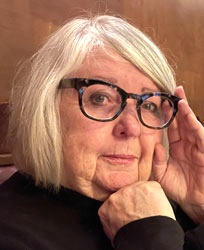 Pam Harbaugh was the theatre critic and arts writer for 25 years at Florida Today newspaper on Florida's "Space Coast." Now a freelancer, she writes about the theatre for Vero News and Florida Theater On Stage. Her play Casserole was an AACT NewPlayFest winning play in 2022, receiving its world premiere at Boise Little Theater. Her earlier play, Snowfall, won the New Works Festival at the Henegar Center in Melbourne, Florida. Pam served on the American Theatre Critics Association's Steinberg/ATCA New Play Award committee and was the resident director for the inaugural season of Theatre on the Edge, which was awarded Best New Theater Company by the Orlando Weekly.
---
Cottage Theatre, Cottage Grove, Oregon
presents
Tennessee Wet Rub, by Kim E. Ruyle    
August 9-25, 2024
www.cottagetheatre.org
It's January 30, 1951, and perhaps the worst winter storm in Tennessee's history is burying the state under snow and ice. Roads have been shut down, and people are without power. As the storm rages, Bertha and Hank, an older white couple, are huddled in their shuttered barbecue restaurant around a kerosene lantern when two young people enter—a white girl and a black male. The values and compassion of Bertha and Hank are put to the test when a deputy sheriff arrives, hunting for something or someone.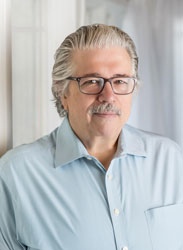 Kim E. Ruyle writes stories that come from his unique background.  After growing up in the Pacific Northwest, he served in the US Army and then worked in the skilled trades before starting college.  Kim acquired three master's degrees and a Ph.D., taught at four universities (including Oregon State University) and spent more than two decades as a human resource executive and leadership development consultant before focusing on writing for the stage.  For many years, he has been an avid student of the theatre and has attended hundreds of performances at regional and community theatres and on Broadway.  He completed his first play, Kalispell, in 2017.  The play won an award and had multiple productions, and Kim was hooked.  Since then, he has written six more full-length plays that continued to win awards and be produced.
---
Lincoln Community Playhouse, Lincoln, Nebraska
presents
The China Shop, by Richard Manley
Fall 2024
www.lincolnplayhouse.com
Ending years of self-exile following the death of his wife, semi-famous poet Derby Walters quietly accepts a house-sitting invitation for a Manhattan co-op. Wanting to inconspicuously slip back into society at his own pace, Derby is repeatedly thwarted by an inquisitive female neighbor, her pushy mother, snobby members of the co-op board, and a lawyer determined to have him thrown out of the building for what seems like a murky past. His hopes for privacy fail miserably, except for one infuriating exception, who forces the overly intellectual Derby to recognize that happiness is often a matter of recognizing the potential of "matches, struck unexpectedly in the dark."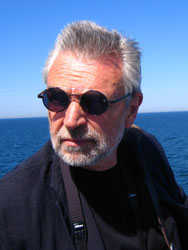 Richard Manley spent two decades as a successful commercial writer before starting his second career as a playwright 16 years ago. Since then, he has written 11 full-length plays and four one-acts, which have been produced in New York and a dozen other cities. He has won or been a finalist in over 40 national and international  writing competitions, including the Ashland New Plays Festival, the STAGE Award (best new play about science and technology), the John Gassner Memorial Playwriting Award (New England Theatre Conference), the Pillars Prize, the Getchell Award (Southeastern Theatre Conference), UCM (best new play for the young theatre audience, 2017), Child's Play/YETi, (best new play for the young theatre audience, 2018), and the Woodward/Newman Award (finalist three times). His work has been published by Smith & Kraus, the Ponder Review, and by Applause Theatre and Cinema Books.
---
2024 NewPlayFest Finalists

Cooler Near the Lake, by Philip Middleton Williams
 Denouement, by Jack Raymond
 For Bo, by Marian Fields
 In This House, by Bob Wilson
 Love or Best Offer, by Phil Olson
 Ocean View Odyssey, by Robert Alexander Wray
 Run to the Hills, by Lemuel Mitchell
 Wendigo, by James Colgan
---
NewPlayFest in Print

Winning plays are published in an anthology by Dramatic Publishing Company. 
Click here to view the current anthologies.
---

AACT NewPlayFest is made possible in part by a grant from
The Jack K. Ayre and Frank Ayre Lee Theatre Foundation

Jack K. Ayre celebrated his 90th birthday before passing away in December 2011. At his birthday party, he sang with a barbershop quartet – one of his favorite activities – and celebrated with his cousin and lifelong friend, Frank Ayre Lee. Though as adults they lived on opposite sides of the country, the cousins kept in touch through letters that displayed a love for the written word and an irreverent sense of humor. Jack had participated in theatre productions at Drew University in New Jersey and at a community theatre in Connecticut in his younger years, and continued that interest when he moved to California. Mr. Lee was also an avid aficionado of theatre, and had dabbled in playwriting, adapting Rudyard Kipling's The Jungle Book for a children's theatre production, and penning McSteg, a tongue-in-cheek discourse, ribbing his cousin Jack and based on a scene in Shakespeare's MacBeth. The Jack K. Ayre and Frank Ayre Lee Theatre Foundation was created by the children of Frank Ayre Lee as a tribute to their father, who passed away in August 2012, and a legacy for the creative endeavors of Jack, who was an advertising executive and public relations director. The family is pleased to honor both men through a lasting legacy promoting new works for theatre through AACT NewPlayFest.


Jack K. Ayre


Frank Ayre Lee