AACTFest 2021 Adjudicators
AACTFest 2021 Adjudicators
The 2021 National AACTFest will feature experienced and nationally known adjudicators. Their comments on productions will be a learning experience for all participating company and audience members. The adjudication process is explained below, following the adjudicator biographies.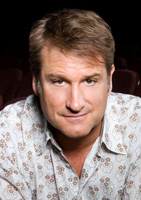 Jeff Calhoun is a Tony nominee for Disney's Newsies and Deaf West Theater's Big River. He directed both the world premiere and international productions of Disney's High School Musical: On Stage and Disney's High School Musical 2: On Stage. His work on Broadway's Grease earned him a Tony Award Nomination for Best Choreography. Jeff is an associate artist at The Ford's Theater in Washington D.C., and serves on the Board of Directors for Covenant House International, a not-for-profit organization that shelters and cares for homeless and trafficked youth in 31 cities, across six countries. He is also a Keynote Speaker for AACTFest 2021.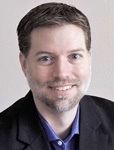 Allen Ebert is the Executive Director at Children's Theater of Madison in Madison, Wisconsin. He is also a proud veteran of the U.S. Army, whose Army Community Theatre provides soldiers and family members an opportunity to participate in and experience theatre. It is where he learned many skills and formed lifelong relationships—and put him on the path to become a theater professional, including a degree in theater and drama from the University of Wisconsin-Madison. His company, Children's Theater of Madison (CTM), is a resident company of Madison's Overture Center for Performing Arts, and a member of Theatre for Young Audiences/USA. Ebert previously served as Executive Director of La Crosse Community Theatre, and spent three years in Vicenza, Italy, as the Entertainment Director of Soldiers' Theatre, an Army Community Theatre. He has served on the Wisconsin Association of Community Theatre board of directors, including as president. Over the past 23 years, Ebert has directed, performed, adjudicated, and conducted workshops at state, regional, and national community theatres. He also directs and performs in the Madison area.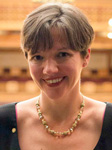 Amy Wratchford is Managing Director of the American Shakespeare Center (ASC) in Staunton, Virginia. Previously, she served as Managing Director of Synchronicity Theatre in Atlanta, and worked for 13 years in a number of capacities in theatre in New York City, as producer, director, and actor. Wratchford regularly serves on grant panels, including the National Endowment for the Arts and Virginia Commission for the Arts. Her work on adjudicating panels includes EdTA China's 2019 National Young Thespian Festival in Shanghai, as well as state and regional community theatre festivals in the U.S. She is an elected member of the Staunton City School Board, and serves on the Shenandoah LGBTQ Center's Community Advisory Board. She routinely lectures on finance, budgeting, and nonprofit governance for Mary Baldwin University's M.F.A. program in Shakespeare and Performance. Wratchford holds a bachelor's degree in acting from the Tisch School of the Arts of New York University, and a master's degree in performing arts management from Brooklyn College.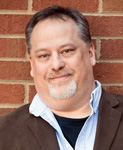 Richard (Rick) St. Peter (Alternate Adjudicator) is an award-winning stage director, producer, and educator, with nearly 20 years' experience in professional and academic theatre. During the 2016- 2017 academic year, he had the honor of serving as a Fulbright Scholar at the University of Craiova in Romania. From 2003 to 2009, he served as the Artistic Director of Kentucky's Actors Guild of Lexington, where he produced over 40 shows and directed more than 10. Since 2006, St. Peter has served as a visiting lecturer at Rose Bruford College of Theatre and Performance in London, England. He was a 2007 participant in the LaMaMa/Umbria International Directors Symposium, held in Spoleto, Italy, and in 2002 was recipient of a Princess Grace Foundation Theater Award. He previously served as the Associate Artistic Director of TheatreVirginia and Barksdale Theatre (now Virginia Repertory Theatre). St. Peter received his M.F.A. in Stage Directing from Virginia Commonwealth University, and his Ph.D. in Fine Arts from Texas Tech University.
---
The Adjudication Process

Trained and/or sanctioned by AACT, adjudicators have been instructed to offer balanced observations by identifying both successes and areas for improvement. However, it isn't enough to know something was successful—an adjudicator must also know why. It's also not enough to recognize a weakness—an adjudicator must be able to recommend approaches for the company to rectify it. Importantly, in a professional adjudication, the play is not measured by how much an adjudicator likes or dislikes it. Plays are only measured against one standard: Was it fully realized?
Here's how the AACT Adjudication Curriculum puts it:
A fully realized production demonstrates the company understands the intention of the playwright, has chosen a viable concept and has wholly executed that concept. A fully realized character is a consistent, complex person who has meaningful partnerships with other characters, and demonstrates an arc of change or discovery. It is not merely dependent on emotional bravery. Fully realized technical design intrinsically helps to tell the story seamlessly and illuminates the themes therein. The director of a fully realized production marries all production elements successfully.