Online Activities for Theatre Kids
Keep theatre in the minds & hearts of your kids (& their parents)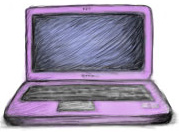 Online rehearsals and performances keep younger folks active in theatre, despite social distancing
Online performances via YouTube, Zoom or Vimeo can take many forms--short plays, reading aloud, sing-along-songs, puppetry, and more. AACT Education Coordinator Kathy Pingel shares some ideas below, to get you started. Many theatres are using Zoom for online education, rehearsals & performances. Basic-level Zoom is free, with free support.
 
AACT Webinars:
Memorize a poem or monologue

Try a multi-stanza poem like Casey at the Bat, or The King's Breakfast, or even a famous speech like the Gettysburg Address, and see how far the kids can get.  Have them memorize their part, recite it on an app like Zoom (more on this, below), and send them a certificate in the mail from your theatre's Education Director or other official.
Or distribute Shel Silverstein or Robert Lewis Stevenson poems, and create a video offering for others to view.  (Check out poets.org for Poems Kids Like and Materials forTeachers)
Have kids memorize a monologue from a play, and see what different takes on the same monologue each can come up with.
Offer the opportunity to run the monologue by a teacher, then have the kid go back, rehearse it, and try it again
Have older kids write monologues for younger ones
Have kids write a play, or adapt a fairy tale or one of Aesop's fables

You'll need to set forth guidelines and offer tips, but these tales are short enough and have their own beginning, middle and end. Then share online (see more on this, below).
Write and record a Public Service Announcement (PSA)


Feature kids advising other kids how to cope during isolation—messages of encouragement and hope, both serious and funny. It's often useful to use an existing quote as a starting point, like the general Words of Wisdom or examples from Kids Help Phone (It'd be great to come up with a killer hashtag, along the lines of #ItGetsBetter).
Again, create guidelines and offer tips.
Explain what a PSA is and what its purpose is
Keep it short (It's part of the challenge to make a PSA exactly 30 seconds long.) 
Decide where the phone camera should be for the best result
Possible topics:

How to cope with siblings
How to cope with parents
Recommended books or activities
Encouraging thoughts

Have kids submit scripts for approval before filming
Share online (see more on this, below).
Use an Existing Performance Piece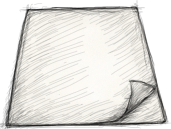 Feel free to use the royalty-free scripts linked below.  These are suitable for a wide variety of ages and ability levels.  They could even be used for a parent/child project, or, older kids can perform for younger kids who could read along. All are in MS Word format, so they can be edited and revised to suit your needs.
You can have auditions or assign parts, but a regular online rehearsal process can be followed from table-read to dress rehearsal.  It might be good to include a brief warm-up before rehearsing and brief discussion close to the conclusion of the rehearsal.
During rehearsals, the actor can put his or her character name underneath their picture. (Zoom is a popular app that many theatres are using, and basic-level Zoom is free, with free support.)
We are used to interacting online in shorter spurts.  An hour-long rehearsal is about as long as kids can sustain focus.  Consider less time if the actors are younger.
Decide if they're going to memorize—if not, the rehearsal time can be shorter.  If they do not memorize, figure out where everyone will place the script.
Decide who gets to see it.  Send out printable programs, but let the kids illustrate the outside of the program. (Zoom performances can be live or recorded for posting.)
The technique of participating in Zoom rehearsals & performances needs to be coached.


How far away should the camera be? 
What is the best way to achieve good sound?
How does an actor look into the camera as though he or she can envision the other character to whom they're speaking?
How does a Zoom actor make a dynamic entrance?
What can a Zoom actor wear to give the impression of a character?
See "More Ideas & Resources on the Web" below for tips on getting quality video

A final performance can be recorded within zoom, then posted online via your account on YouTube or Vimeo. YouTube allows you to restrict viewing via an "unlisted" link that you can provide your audience on your company's website or in an email.
Here is Curtain Call Theatre's library of video performances on Vimeo. These are original productions, mostly for adult audiences, but show the possibilities. (Since they are original productions, Curtain Call owns the rights, and can stream them with no legal issues.)
The (Virtual) Stages at Northstar includes a list of professional and community theatre offerings
Need help with YouTube, Vimeo or other apps?  Ask around--as is often the case, teens and young adults are often the most knowledgeable and expert in this arena.
More Ideas & Resources on the Web

Questions? Contact AACT Education Coordinator Kathy Pingel at kathy@aact.org