AACT 2021 Design Competition
2021 Virtual Design Competition
In conjunction with Virtual AACTFest 2021
2021 Virtual Design Competition Best of the Decade! Celebrates Designers & Their Work
Show off the designs that enhance your productions and take them to new levels. The AACT 2021 National Design Competition will showcase the best of community theatre in this country. It's an opportunity for your theatre and designers to shine!
AACT member theatres and their designers may enter; designs must be of projects occurring between July 1, 2011 and May 1, 2021. 
Design Categories
Scenic
Lighting
Properties
Costume
Special Design
General Requirements
 A Design Competition Registration Form must be submitted online for each design entry by May 1, 2021.
 An Entry Fee of $20 must be submitted for each design entry.
 Qualifications:
Each entry must be a design created for an AACT member theatre production or be a design created by an AACT individual member for use by a community theatre. Productions must have been staged between July 1, 2011 and May 1, 2021.
Previous winners of AACT Design Competitions may not re-enter their winning design.
Each entry should represent a single design aspect of a single production.
4.  Virtual Display Specifics:
Every Virtual Display must include a written Design Statement in which the designer states the objective and challenges of the design. The entrant should also share his/her concept, thought, and rationale for the design. The Design Statement should be no longer than 300 words.
Every Virtual Display must include photos and/or videos of the design as it was originally presented. When possible, photos and videos should show the entirety of the world of the play. For example: a costumed actor on a set rather than an actor in the dressing room; a set under stage light with actors, not only under a work light.
Photos and/or videos will be submitted in a virtual format. Accepted file forms include: PDF, PPT, JPG, DOC (X), MP4, MOV.  Details on submission of Virtual Displays will be supplied after Design Competition Registration Form is received.


 Display should be consistent with using only one format
 Videos may not be longer than 4 minutes
 There should be no more than 5 pages (including Design Statement) in a DOC or PDF
 There should be no more than 15 PPT slides (including Design Statement)
 There should be no more than 10 JPG individual pictures

   A pleasing virtual presentation of the design entry is strongly encouraged. Entrants should include anything they think will help the adjudicators "visualize" their designs.
   The Special Design category is for special technical projects which may include, but is not limited to: puppets, masks, special F/X, rain, blood, projections, etc.)
5.  Presentation: Entries will be displayed online during Virtual AACTFest 2021, June 14-20, 2021.
Criteria for Adjudication
Did the Design Statement clearly reference the overall design concept: how it was developed, and how it supported the production.
Did the Virtual Display successfully present the design? Was it engaging and organized? Did it reflect the design skills of the artist?
How did choices of color, line, texture, composition, and motion reflect the objectives and solutions chosen? Were these design elements presented as a unified whole?
Did the design support the world of the play in a fashion integrated with the other elements?
What were the challenges faced? How successful and appropriate were the solutions chosen?
Does the design show a command of the tools and crafts of the artist and have a high degree of finish?
What is the overall impact of the Virtual Display?
Adjudication Notes
The adjudicators will have sole responsibility for the interpretation of these criteria and their execution.
Every entrant will receive an e-mail with written feedback from the adjudicators on his/her design and virtual display.
The decisions of the adjudicators will be final.
There will be an online talk-back session with the design adjudicators during the week of Vrtual AACTFest 2021. The adjudicators will discuss 2 – 3 designs and virtual displays from each design category during the talk-back.
For more information, contact Bob Frame and Rich Gannon at designcompetition@aact.org; or the AACT office: 817-732-3177, info@aact.org.
Design Competition Registration Forms must be submitted by May 1, 2021
---
2021 Design Competition Adjudicators


William Wallace is Professor of Theatre Arts at Hamline University in St. Paul, Minnesota. He received an M.F.A. in Theatre Design and Technical Direction from the University of Minnesota. Bill has taught theatre in a high school and at a small college on the East Coast, has worked as a free-lance designer, and has been the designer/technical director for a small repertory company. He served as an adjudicator for the 2017 AACT Design Competition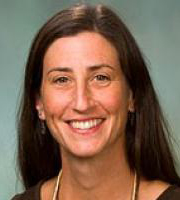 Ann R. Emo is Chair and Professor at the Theater Department at Buffalo State University in Buffalo, New York, where she teaches costume design, stage make-up, and technical theater. She received her M.F.A. from NYU Tisch School of the Arts, and worked in the New York City area for several years, designing costumes for stage, dance, film, and opera. She has also designed for several theatres in Buffalo, New York, including Studio Arena Theatre, Theater of Youth (TOY), Shakespeare in Delaware Park, Kavinoky Theatre, Irish Classical Theatre Company, and the Jewish Repertory Theater of Buffalo, as well as the GEVA Theatre Center in Rochester, New York.