The Class of 2022

Congratulations to the winning playwrights of the 2022 AACT NewPlayFest!  Listed below are the winning plays, playwrights, producing theatres, and world premiere production dates.
The AACT NewPlayFest 2022 Anthology is now available from Dramatic Publishing. Click here for details.
---
Escaping the Labyrinth, by Thomas S. Hischak

A classics graduate student, American Bud Schliemann is touring Greece in 1951, when in Delphi he encounters a man who mistakenly reveals that he is the god Hermes, still alive centuries after people stopped believing in the Greek deities. Over the next 58 years, Bud encounters other gods living in disguise in the modern world, in particular the goddess Artemis, with whom he falls in love. But the never-aging goddess eludes him for decades until they are finally reunited in Delphi, where the story began. A romantic comedy that travels through time, Escaping the Labyrinth is a fantasy with heart.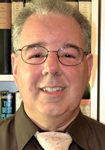 Thomas S. Hischak is the author of over 40 published plays, which are performed in the United States, Canada, Great Britain, and Australia. His playwriting awards include the Stanley Drama Award (New York City) for Cold War Comedy, the Julie Harris Playwriting Award (Beverly Hills, California) for The Cardiff Giant, and winner of the AACT 2016 NewPlayFest for The Emperor of North America. Hischak is also the author of 32 non-fiction books about theatre, film, and popular music, including The Oxford Companion to the American Musical; 1939: Hollywood's Greatest Year; The Disney Song Encyclopedia; and The Oxford Companion to American Theatre. He was Professor of Theatre at the State University of New York at Cortland for 33 years, and a Fulbright scholar who taught and directed in Greece, Lithuania, and Turkey. He now teaches theatre and film at Flagler College in St. Augustine, Florida. Website: thomashischak.com
Opening October 15, 2021
Des Moines Community Playhouse
Des Moines, Iowa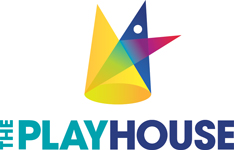 The Des Moines Community Playhouse, using all-volunteer casts and crews, presents a full season of musicals, dramas, com­edies, and family shows each year. The shows represent the best of Broadway—present and past—with professional-quality sets, cos­tumes, and acting, at a price nearly everyone in the community can afford.
But the Playhouse isn't merely an entertainment venue. A commitment to education extends beyond opportunities for the community to get involved, behind-the-scenes, with the shows. The Playhouse also has an extensive education department, providing classes for all ages, and outreach programs for schools and com­munity centers.
The Des Moines Community Playhouse is proud to be one of the largest and oldest continuously-operating theatres in the United States.
---
Unpacking Mother, by Karen Schaeffer

Cassie and Kathryn are sisters who have had little communication since Kathryn left for college. Upon their mother's death, long-absent Kathryn returns home to help Cassie, the primary caregiver, sort through their mother's hoarded possessions. As they unpack boxes, they encounter their younger selves and unearth truths about their mother's illness and father's secrets. Unpacking allows each sister to exorcise the demons that shaped their adult lives, so they can meet on the other side, open to a new relationship.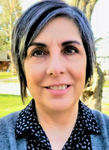 Karen Schaeffer is a playwright and actress in Des Moines, Iowa. Her plays include Girls' Weekend; Girls' Weekend 2 – The Bachelorette Party; Choices! Choices!; Funny How She Forgets; Temporary Insanity; Recompense; All the Gravities; and Prolog. Karen's work has been produced/and or developed in the United States, Canada, and Germany. She received the 2015 Cloris Leachman Special Recognition Award for Girls' Weekend. Karen is a member of the Dramatist Guild, the Theatre Communications Group, and the American Association of Community Theatre.
Opening February 10, 2022
Market House Theatre
Paducah, Kentucky

Founded in 1963, Market House Theatre (MHT) is celebrat­ing its 56th season. MHT produces annually a Signature Season of six plays and a Family Series of three or four plays. In addition, its tour­ing company, Story Theatre, performs in four states, and produces five Playtime productions each year—early-childhood immersive plays with original scripts. MHT has also won state and regional awards, participating in AACTFest festivals.
The current budget for MHT is just over $1 million a year. It has a full-time and part-time staff of 16, including an artistic staff of three, and a technical staff of five. Last year MHT served over 35,000 participants in its educational outreach and on-campus programming.
The company has initiated an estimated $5 million project to renovate nearly 44,000 square feet of historic space, and make significant upgrades to all 10 of MHT's historic buildings.
---
MLM is for Murder (Or, Your Side Hustle is Killing Us), by John Bavoso

Side hustles--it seems like everybody has at least one these days. For Minerva Ross, the way to escape the doldrums of her graphic design job in Washington, DC, is to write and narrate her own feminist true-crime podcast about how and why women commit murder. Meanwhile, across the country, Felicity Evanston, a Mormon stay-at-home wife and mother (and Minerva's high school nemesis) has just started selling ridiculously patterned leggings for a company called Linen & Fate—as much as to have something that's just hers as it is to supplement her husband's income. The two women haven't crossed paths in years, but when the bubbly and unassuming Felicity snaps, she realizes the only way to get ahead in a rigged pyramid scheme is to literally start killing off the competition. Both women suddenly experience the kind of overnight success they've been so desperately craving—but risk losing their families, freedom, and very souls in the process.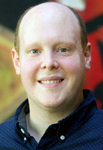 John Bavoso (he/him/his) is a Washington, DC-based playwright, book and theatre reviewer, marketer, and aspiring wrangler of unicorns. He mostly writes plays about women and queer people who are awkwardly attempting (and generally failing) to engage with serious subject matter, using only their dry wit and impeccably timed combative taunts. John is a member of the Dramatists Guild of America, a Pinky Swear Productions company member, a 2019 Lambda Literary Fellow, and recipient of District of Columbia FY18 and FY19 Arts and Humanities Fellowships. His plays have been produced and/or developed in theatres across the country, as well as Canada, Japan, South Korea, United Arab Emirates, Australia, and the UK. For more information, visit John-Bavoso.com. 
Opening February 25, 2022
Midland Center for the Arts/Center Stage Theatre
Midland, Michigan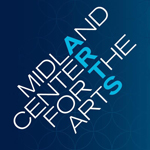 Center Stage Theatre has its origins in the Midland Theatre Guild, which began in 1929. The Guild moved to its current home, part of Midland Center of the Arts in 1971. In 2008, it merged with the Midland Music Society to create Center Stage Theatre, which continues as part of Midland Center for the Arts, present­ing up to 10 productions each year.
Center Stage Theatre presents a five-show sub­scription package annually, including a wide variety of plays and musi­cals, from Greek tragedy to musicals fresh from Broadway. Center Stage Theatre is today a national award-winning community the­atre program, with a volunteer base over 300-strong, and a perfor­mance season that draws tens of thousands of theatre-goers from across Michigan's Great Lakes Bay Region. The theatre's produc­tions of Urinetown (2011) and Venus in Fur (2017) both advanced to the national AACTFest theatre festival.
---
The Cafe Mocha Murders, by Deanna Strasse

Despite the raging storm outside, it seems like a perfectly normal night for an employee meeting at the local coffee shop, The Bean Shack. That is until the lights go out, and someone winds up dead. In this over-the-top whodunit, it's all about latte art, caffeine content, and the imminent threat of death.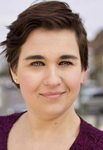 Deanna Strasse is a Milwaukee-based playwright, actress, and director. Her plays have been produced and workshopped through Windfall Theatre, The Box Theatre Co., Wisconsin Lutheran College, The Chameleon Theatre Circle, Sidecar Theatre, Spark Creative Works, and more. Stay up-to-date on Deanna's adventures by checking out DeannaStrasse.com
Opening March 25, 2022
Golden Chain Theatre
Oakhurst, California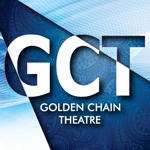 Founded in 1967 as a summer melodrama troupe, Golden Chain Theatre is a thriving nonprofit community theatre located in Oakhurst, California—not far from Yosemite National Park. In 1972, founding board members each put up their own homes as collateral in order to purchase what had been a bowling alley, and convert it into a theatre. In 1999, the mortgage was fully paid, and Golden Chain Theatre now owns its facility, outright.
Today, the theatre strives to present a wide variety of qual­ity live entertainment, promote fine arts education, and continue making a vibrant contribution to the community's economy, cul­ture, and spirit.
Golden Chain Theatre presents a season of six productions each year. Programming also includes the Jr. Players youth per­formance troupe, Summer Melodrama and Traveling Troupe, Platinum Players senior performance group, 10x10 Play Festival, children and teens summer workshops, and dinner theatre events.
---
Of Men and Cars, by Jim Geoghan

"Of Men and Cars follows my life from age four until I was late twenties," explains playwright Jim Geoghan. "A great deal of my Bronx childhood is true. Yes, I stole my father's car and hit a tree when I was four. I hung out with Dad at bars when I was five. If there was a fire nearby, Dad would take me there. As a child I thought my father was amazing. As a teenager I discovered he was not so amazing and, worse than that, I let him know it. But, as I became an adult, I began to realize that I was also not as amazing as I'd thought, and I made it up to my father before it was too late. "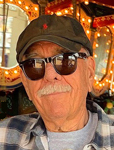 Jim Geoghan's play Only Kidding ran off-Broadway for two years and was nominated for two Drama Desk Awards, including best play. Light Sensitive has had 80 productions, and was nominated for the Joseph Jefferson Award in Chicago. His other plays include King of City Island, Two Gentlemen of Corona, Beehive on Broadway, Warren and the Polar Bear, and Ug the Caveman Musical for which he wrote the book and lyrics. Geoghan also writes and produces television—he created The Suite Life of Zack and Cody for the Disney Channel, and was nominated twice for Emmy Awards.
Opening October 21, 2022
Midland Community Theatre
Midland, Texas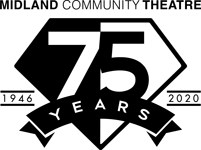 Midland Community Theatre (MCT) was founded in 1946 by Art Cole, and marked its 75th anniversary in 2020.
MCT produces musicals, comedies, dramas, mysteries, melodramas, and children's theatre in three performance spaces, along with diverse educational classes and programming.
The company's offers a membership season of nine productions; a Summer Mummers fundraiser for the theatre's operating fund (since 1949); a theatre school offering after-school classes; the Pickwick Players, offering teen classes, workshops, and three productions; Applause Players, a drama therapy program for youth with autism and their families; and Centerstage, an after-school project for teenagers who are not involved in Pickwicks.
MCT is proud to have produced original works for over 25 years, as part of its McLaren Playwriting competition, and is looking forward to mounting an AACT NewPlayFest production in 2022, continuing its tradition of showcasing emerging playwrights.
---
Launch Day (Love Stories from the Year 2108), by Michael Higgins

Eager to escape our troubled planet, brilliant engineer Jada is blasting off today on a risky mission to colonize another world. However, ex-boyfriend, Zegg, believes the Earth – and their relationship – can be saved. But first he must convince her to stay – and hope his new robotic arm doesn't ruin everything. Jada and Zegg are just one of six couples navigating a high-tech but perilous future in this science-fiction comedy. In a series of connected stories, the couples encounter everything from spiteful computers to brain-controlling advertisements, to bizarre new animals. And as the launch clock ticks down, they search for ways to make it all work.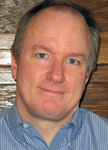 Michael Higgins is a Chicago writer and playwright, whose work has been performed around the country. His comedy Launch Day (Love Stories from the Year 2108) has received staged readings at Benchmark Theatre in Denver, Capital Stage in Sacramento, and Chicago Dramatists in Chicago. Michael's play The Chip has been produced in New York and Chicago, and appears in the Smith & Kraus anthology, The Best Ten-Minute Plays 2018. His play Tracy and Her Dream Guys was published in The Best New Ten-Minute Plays 2019, from Rowman & Littlefield. Michael is a former legal affairs reporter for the Chicago Tribune, and has a law degree from the University of Pennsylvania. A Cleveland-area native, he has also worked as a garbage collector, sewer cleaner, and assistant to the guy who scrapes roadkill off the highway.
Opening October 21,2022
Theatre Tuscaloosa
Tuscaloosa, Alabama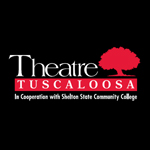 Theatre Tuscaloosa was founded in 1971 as the Tuscaloosa Community Players. In 1976, the Arts Council of Tuscaloosa leased the Historic Bama Theatre as a performing arts center, with the Players' production of George Washington Slept Here as the inaugural event. The group performed there for 22 years, evolving into "Theatre Tuscaloosa" in the 1980s.
The company then forged an alliance with Shelton State Community College, and in the 1990s raised funds to complete construction of a fine arts center at the college's new Martin Campus. In exchange, Shelton State named Theatre Tuscaloosa as its resident company.
Theatre Tuscaloosa produces five mainstage productions and two SecondStage productions, all designed to foster new directorial and performing talent. The Theatre Tuscaloosa Academy seeks to develop the talents and skills of volunteer performers, crew, and front-of-house staff. The company also hosts a Summer Theatre Camp, in cooperation with Tuscaloosa Children's Theatre.