Searching the AACT Website
The AACT website is content-rich, with information on virtually every facet of community theatre. Besides our comprehensive drop-down menus at the top of each page, you can also search for particular words or pages.
Search Tools


  Click on the "Search" button at the top-right of the website screen (see white arrow, below).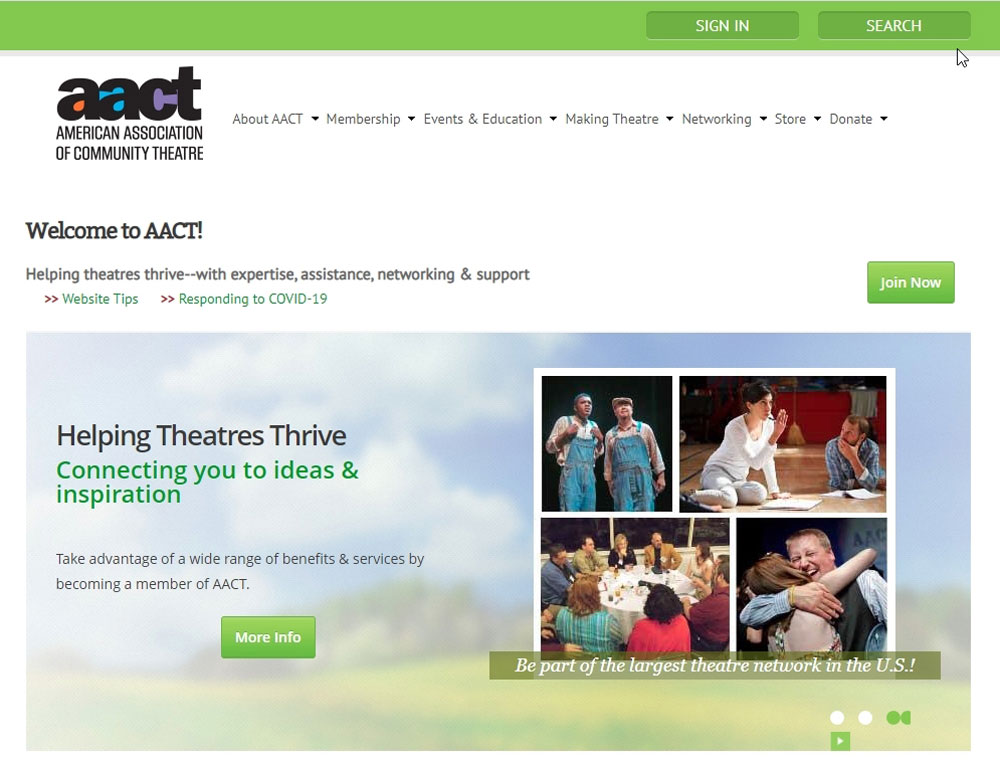 A new box opens up, allowing you to search by word, or view an A-Z list of the site's contents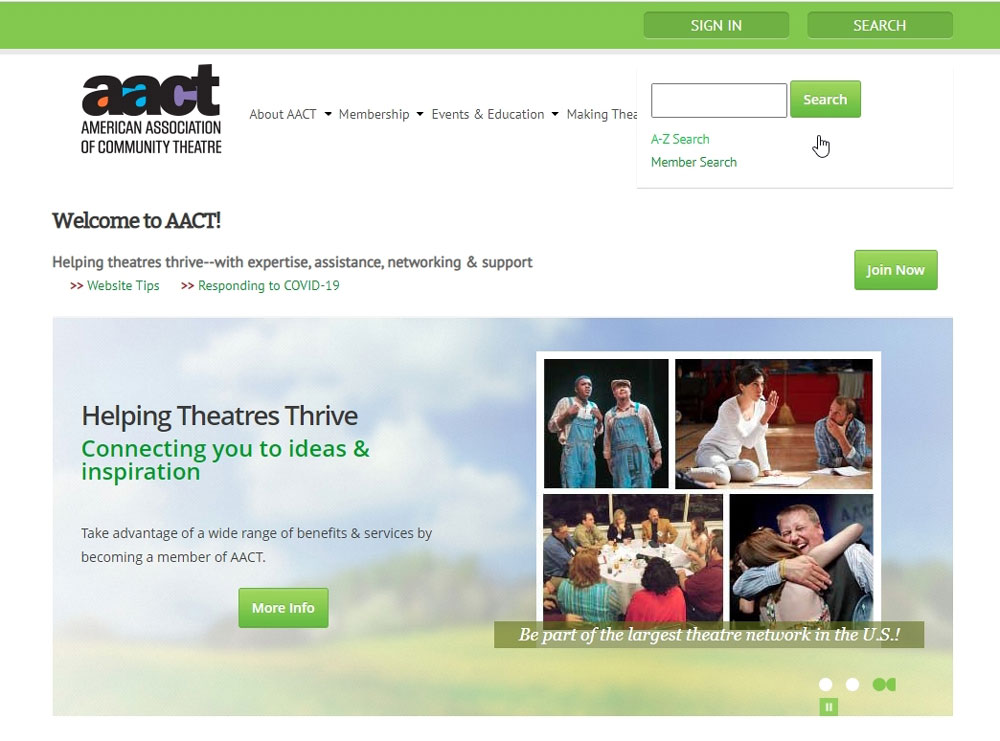 Search by word


  In this case, we typed in the word "festival" (without quote marks) in the search box, then pressed the "Search" button. Below are some of the results. You can scroll through the results and click on the page name (in green) that you're looking for.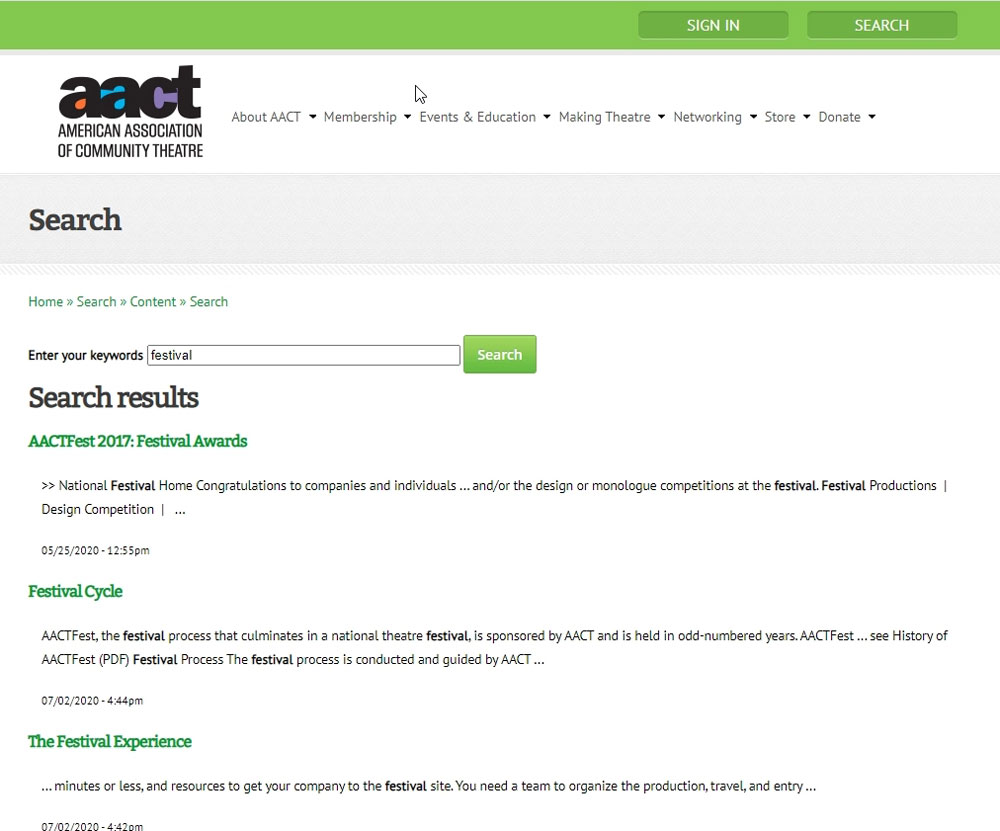 A-Z Search


  Choosing this displays the Site Index, below, displaying the names of various pages on the website. You can scroll down the page, or go to pages beginning with a specific letter by using the alphabet at the top.