Adjudication Seminar 2023
Virtual, intensive training at a measured pace
Six sessions, two hours per session + Festival
"The purpose of AACT adjudication is threefold: to accurately reflect to the performing company what has been successfully achieved; to out­line reasonable steps that might be taken to enhance interpretation of the story; and, finally, to select which of the companies will receive awards. At its best, adjudication both educates and illuminates."  - AACT Adjudication Committee
Over several festival cycles, AACT's Adjudication Seminar has provided adjudication training in both virtual and in-person formats. In 2023, AACT is embracing the benefits of both formats by presenting a hybrid model designed to maximize the experience.
AACT's 2023 Adjudication Seminar will begin with six virtual sessions, two and a half hours each, scheduled March-May. Having completed the training, participants will view the performances at the National Festival in Louisville, and respond to them with techniques learned in training, receiving feedback designed to polish both message and delivery. In-person sessions during the festival will include how to negotiate with fellow adjudicators to determine award outcomes, and how to prepare for a work as an adjudicator.
Virtual Session Schedule:
March 18, 25
April 1, 15, 29
May 6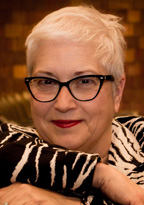 Kristi Quinn will be the instructor for the seminar. She has adjudicated at festivals at many levels, and currently serves as AACT President.
Join us for the AACT 2023 Adjudication Seminar.
Scholarship
AACT is providing two BIPOC scholarships for the AACT Adjudication Seminar to support and mentor theatre-makers of color. Travel, lodging, and registration for AACTFEST is the responsibility of the recipient. Deadline to apply is March 19, 2023.   APPLY HERE
Forgot to select an add-on? Please make sure to reach out to your Registrar, Karen Matheny at info@aact.org or at 817-732-3177 x2.