Adjudication Seminar 2021
Virtual, intensive training at a measured pace
March 20-May 8, 2021—six sessions, two hours per session
"The purpose of AACT adjudication is threefold: to accurately reflect to the performing company what has been successfully achieved; to out­line reasonable steps that might be taken to enhance interpretation of the story; and, finally, to select which of the companies will receive awards. At its best, adjudication both educates and illuminates."  - AACT Adjudication Committee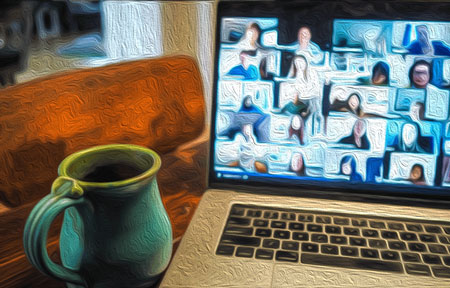 Over several festival cycles, AACT's Adjudication Seminar has provided adjudication training, as well as an opportunity to learn more about theatrical critique, and even to enhance directing skills. However, a participant in the Adjudication Seminar could also expect to spend over 40 hours in seminar-related work during a national festival.
Now, as AACT has embraced the concept of online learning through meetings, roundtables and webinars, it has become clear the same intensive adjudication training can be offered virtually, over a lon­ger stretch of time, without the constraints of the festival time frame.
As a result, AACT's 2021 Adjudication Seminar be held over the course of six weeks beginning March 20-May 8, 2021—six sessions, two hours per session.
Having completed the training, participants will be invited to view the National Festival performances in June, and respond to them with techniques learned in training, receiving feedback designed to polish both message and delivery. During the festival, participants also will attend two, two-hour-long virtual sessions that include how to negoti­ate with fellow adjudicators to determine award outcomes, and how to prepare for a work as an adjudicator.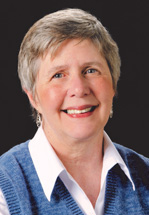 Instructors
Kristi Quinn (left) and Kathy Pingel (right) are co-instructors for the seminar. Both are AACT Fellows, and have adjudicated at festivals at many levels. They will be joined by other nationally recognized adjudicators, who will drop in for coaching and to address specific topics.
Join us for the AACT 2021 Adjudication Seminar

Adjudication Seminar Registration & Fees
The AACT Adjudication Training is part of the national festival, but requires an extra fee ($135) to help cover the costs of the five plus days of intensive instruction. Register for the training when you register for AACTFest. 

To add Adjudication Training onto your registration, contact AACT office separately at 817-732-3177 or info@aact.org