AACTFest 2023 Monologue Competition
Enter the AACTFest 2023 Monologue Competition
The Monologue Competition is an established highlight of the AACTFest national festival, and the 2023 edition will be no exception—whether you're there to perform, learn the ropes, or to support your fellow actors.
The competition is a unique opportunity to perform individually and receive feedback from an experienced acting teacher and adjudicator, while sharpening your performance skills and networking with other artists.
Anyone may enter the Monologue Competition in one of two categories: Youth (age 18 and under) or Adult (over 18). The winner in each category will receive a $100 prize.
.
Monologues must be memorized and should come from a published play by an established writer, or a writer who has submitted a new script to a playwriting competition or for publication. You may present a piece of any dramatic or comedic material, not to exceed two minutes in length. No props, costumes, or effects of any kind are permitted.
Participants will be assigned a preliminary-round monologue slot on Wednesday June 14, Thursday, June 15, or Friday, June 16. Rounds will be based on participation and the adjudicators will select finalists from each preliminary round to perform in the Monologue Competition Finals on Saturday. The winner in each of the two categories will be announced at AACTFest's closing awards ceremony.
Registration for the Monologue Competition can be completed when you register online for AACTFest, or during the festival at the AACTFest registration desk. However, early registration is recommended as space is limited. There is a $25 entry fee.
Competition Coordinators & Adjudicators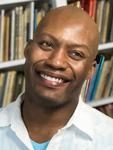 Kristofer Geddie trekked to Florida 12 years ago to play "Coalhouse Walker" in Ragtime at Venice Theatre, and never left.  He is currently the Director of Diversity and General Manager and in the final semester of graduate school at Goucher College for a Masters in Arts Administration.  Prior to coming to Venice, Kris had been seen performing on stages around the world. Kris serves on the Ambassador Circle for Embracing our Differences, the EDI council for SETC, is the treasurer of the Florida Theatre Conference, and serves aa Board Member of the Friends of the Venice Public Library and AACT.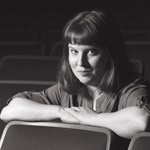 Katy Merriman is the Artistic Director at the Des Moines Playhouse. A childhood of performing in community theatre in Wabash, Indiana, led her to a performance degree at Butler University and a brief stint in the opera world. Since moving to Des Moines in 2013, Katy has worked with various area theatres and institutions as a director, actor, music director, instructor, administrator, and coach. Performance highlights include The Importance of Being Earnest (Cecily), The Glass Menagerie (Laura), and Our Town (Emily). Playhouse directing credits include The Sound of Music, the AACT NewPlayFest world premiere of Escaping the Labyrinth, and the world premiere of Buffalo Women, a co-production with Pyramid Theatre Company she directed with Tiffany Johnson.