AACTFest 2023 Adjudicators
AACTFest 2023 Adjudicators
The 2023 National AACTFest will feature experienced and nationally known adjudicators. Their comments on productions will be a learning experience for all participating company and audience members. The adjudication process is explained below, following the adjudicator biographies.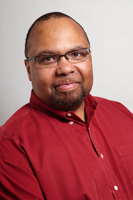 Gary Anderson is Producing Artistic Director of the Plowshares Theatre Company and a member of the National Advisory Committee of the Black Seed, a first-ever national strategic plan to create impact for Black theater institutions. A 2016 Kresge Artist Fellow, he is a noted expert in Black Theatre. As a director, he has worked in Cleveland, Pittsburgh, Atlanta, and Houston. Among his awards are the Alain Locke Cultural Arts Award from The Friends of African and African American Art, Detroit Institute of Arts; Publisher's Award for Excellence - Between the Lines' Oscar Wilde Awards; the 2002 Michiganian of the Year Award from The Detroit News; and The Lawrence DeVine Award for Outstanding Contribution from The Detroit Free Press. Gary has served on the board of several local and national theatre organizations, including CultureSource (Michigan), Black Theatre Network (BTN), Theatre Communications Group (TCG),  and the National Conference on African American Theatre (NCAAT).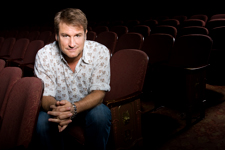 Jeff Calhoun is a Tony nominee for Disney's Newsies and Deaf West Theater's Big River. He directed both the world premiere and international productions of Disney's High School Musical: On Stage and Disney's High School Musical 2: On Stage. His work on Broadway's Grease earned him a Tony Award Nomination for Best Choreography. Jeff is an associate artist at The Ford's Theater in Washington D.C., and serves on the Board of Directors for Covenant House International, a not-for-profit organization that shelters and cares for homeless and trafficked youth in 31 cities, across six countries. He recently directed A Night of Covenant House Stars (2020 and 2021) on AmazonPrime. He was a Keynote Speaker for AACTFest 2021.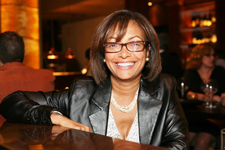 Faye M. Price is the former Co-Artistic Producing Director of Pillsbury House Theatre and former Co-Director of the Pillsbury House Theatre Cultural Community Hub in Minneapolis, and was a dramaturg at the Guthrie Theater. As an actress, she has appeared at Mixed Blood, the Guthrie and Illusion theaters and is a company member of Penumbra Theater.  Faye has served as an adjudicator for both AACT and the Minnesota Association of Community Theatres Festival, and was a dramaturgy respondent and judge for the Irene Ryan Acting Scholarship Audition for the Region V Kennedy Center American College Theater Festival.  She is the recipient of the 2021 McKnight Foundation Distinguished Artist Award.  Faye received her graduate degree from the University of Minnesota.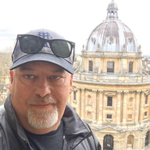 Rick St. Peter (Alternate Adjudicator) has been a director and educator in professional, academic and community theatre for 25 years in the U.S. and abroad.  He was a participant in the LaMaMa/Umbria International Directors Symposium in Spoleto, Italy, and is a recipient of a Princess Grace Foundation Theater Award. He served as the Associate Artistic Director of TheatreVirginia and Barksdale Theatre (now Virginia Repertory Theatre), and Artistic Director of the Actors Guild of  Lexington, Kentucky. He received his M.F.A. in Stage Directing from Virginia Commonwealth University, and his Ph.D. in Fine Arts from Texas Tech University. He currently teaches in the I.B. Theatre program at Warwick High School and is an Adjunct Associate Professor of Theatre at Virginia's Christopher Newport University.
---
The Adjudication Process

Trained and/or sanctioned by AACT, adjudicators have been instructed to offer balanced observations by identifying both successes and areas for improvement. However, it isn't enough to know something was successful—an adjudicator must also know why. It's also not enough to recognize a weakness—an adjudicator must be able to recommend approaches for the company to rectify it. Importantly, in a professional adjudication, the play is not measured by how much an adjudicator likes or dislikes it. Plays are only measured against one standard: Was it fully realized?
Here's how the AACT Adjudication Curriculum puts it:
A fully realized production demonstrates the company understands the intention of the playwright, has chosen a viable concept and has wholly executed that concept. A fully realized character is a consistent, complex person who has meaningful partnerships with other characters, and demonstrates an arc of change or discovery. It is not merely dependent on emotional bravery. Fully realized technical design intrinsically helps to tell the story seamlessly and illuminates the themes therein. The director of a fully realized production marries all production elements successfully.