Building the next generation of arts leaders through the power of theatre
June 14-17, 2023
Cost - $40 (Space is limited, registration deadline is June 1.)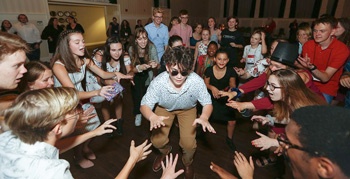 The 2023 AACT Youth Theatre Conference will be held June 14-17, 2023,  in conjunction with AACTFest 2023 and YouthFest 2023 in Louisville, KY!
The AACT Youth Theatre conference is for youth who aspire to be leaders within the arts and theatre communities. Participants will be exposed to a line-up of powerful theatre performances from around the country,  engage in educational workshops, receive mentoring and shadowing from arts professionals, network with like-minded peers from across the world, and participate in fun and challenging activities specifically designed for the youth in theatre!
The conference is open to ages 12-18.  Upon registering, participants will receive a survey to help us cater their individual schedule to their interests.
A VARIETY OF PRODUCTIONS
Because the Youth Theatre Conference is in conjunction with AACTFest and YouthFest, participants will get access to over a dozen exciting productions from theatre organizations across the country! Enjoy comedies, dramas, and musicals, from adult and youth production companies.
WORKSHOPS & ACTIVITIES
AACTFest includes over 30 different workshops on a wide range of topics, including performing, choreography, directing, marketing, and more. Students will also enjoy a handful of additional workshops and activities specifically designed for youth. Highlights include:
Ace Any Audition - Specifically for Youth Theatre Conference attendees, this workshop explores various types of auditions, how to prepare psychologically, tips on taking headshot selfies, and more.
Panel Q&A - A roundtable discussion with executive and artistic directors of theatres from across the country.
Open-Ended Scenes - Youth Conference attendees have the option of directing or performing in open-ended scenes (scenes containing dialogue open to many different interpretations with no specific information about setting, characters, or plot).
Scavenger Hunt - Youth Conference attendees participate in a scavenger hunt that will introduce them to new people and experiences!
MENTORS
As part of the registration questionnaire, participants will identify areas of interest. Once received, the AACT Youth Activities Committee and Staff will identify mentors in your interested field. Mentors will be announced soon!
Space is limited; sign up today! Registration deadline is June 1, 2023. (see below).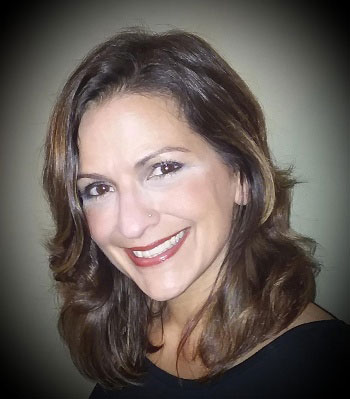 ---
The conference will be led by Jennifer Hamilton, who was facilitator for the Youth Leadership Conference at AACTFest 2017. As Education Director for Topeka Civic Theatre and Academy in Topeka, Kansas, she administered year-round classes for ages four through adult, helped to create a teen improvisation performance troupe, developed outreach programming for area schools and underserved communities, and directed over 50 youth productions. She currently works in partnership with the Oregon Coast Council for the Arts, providing after-school youth classes for area youth.  Jennifer led the Education Directors track for the AACT TEAMS conference in 2018, and has served on both the AACT Education and Workshop committees. She earned a B.A. in Theatre from Sterling College, and an M.A. in Theatre and Film from the University of Kansas.
---
Registration

Register for AACTFest 2023 Youth Conference when you register for AACTFest 2023.  The Youth Conference fee is only $40.
To allow participation and representation from each youth group attending, please limit registration to 5 youth per organization as space is limited.
Youth also receive a $75 discount on AACTFest registration.
If you have already registered for AACTFest, and wish to select the conference as an add-on to your festival registratio, please contact our registrar, Karen Matheny at [email protected] or at 817-732-3177 x2.